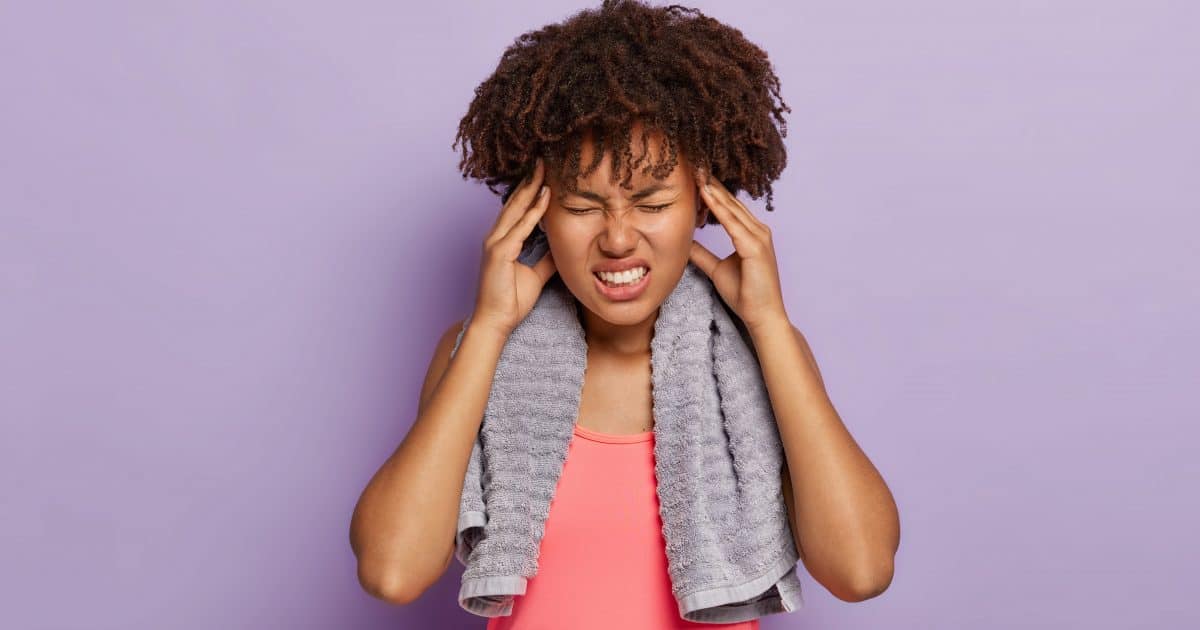 As is true in life, your workouts don't always go according to plan. It's so easy to get comfortable with a routine, and when something falls out of place, it can cause some anxiety. Leave it to us to help get you back on track.
Injury
Safety in the fitness center is of utmost importance. We always try to teach our members how to properly perform exercises or use machines to avoid injury. Unfortunately, injury sometimes happens even if you have proper form. Any number of factors can cause an injury.
If you do suffer an injury during your workout, the most important thing to do is to not injure yourself further. Injuries range in severity, so it's important not to make matters worse. First off, if you have a serious injury, report it to an Elite staff member immediately (we're all Red Cross certified). We'll assist you in any way we can (including contacting emergency services if needed). If you suffer a minor injury, take the necessary steps for recovery such as icing, stretching, or resting. If you have a muscle injury, you can always focus on exercising a different muscle group until you heal. And don't forget that free injury assessments are available to all our members through the SMART Clinic.
Bad Weather
Running or swimming outdoors is often weather-dependent. If the conditions are too harsh, the obvious solution is then to take your workouts indoors. Here at Elite, our indoor facilities boast salt water pools, climate-controlled tennis courts, and a vast array of cardio equipment in our fitness centers. Just because you can't exercise outdoors doesn't mean you have to skip your workout.
Traveling/Scheduling Conflict
It can be difficult enough for busy bodies to fit exercise into their already hectic schedule. Sometimes our work requires us to travel and be thrown into an environment we're not accustomed to. Take for instance your hotel, which might not have a fitness center. Then what are you supposed to do?! Luckily for Elite Sports Clubs members, we're part of the IHRSA passport program, which grants you access to a worldwide network of health clubs/gyms at a discounted rate.
What if something comes up at the last minute and you're unable to make it to the gym? You could always try a different time of the day or pick an extra day down the road to make up for the time missed.
The Equipment You Want is in Use
It can be frustrating when you want to get your workout in and can't get on the equipment you want. If you can't seem to get the equipment you need, try circuit training and use a different piece of equipment for the time being. You might be a creature of habit, but "tricking" your body with a variation in your routine can be beneficial. Another solution is to perform a variation of the same exercise using the equipment that is available.
Your Tennis Opponent Doesn't Show
You've got a practice match scheduled and your tennis opponent doesn't show. What are you to do?! There's always the ball machine! The ball machine is a great way to practice skills on your own. You can even set it for different shot types, spin, etc.
Seek the Advice of Professionals
When life doesn't go as planned, whether it's your workout, or family issues, it's best to seek the knowledge and help of a professional, such as a personal trainer or attorney. Have a backup plan in place and start with a free consultation when available. Like we do for nutrition and fitness, our partners Karp & Iancu, Attorneys at Law, provide free consultations for personal injury, divorce, family law, etc. and Elite Sports Clubs members get 10% off all services.
---
This is a sponsored post by Karp & Iancu, S.C. | Attorneys at Law