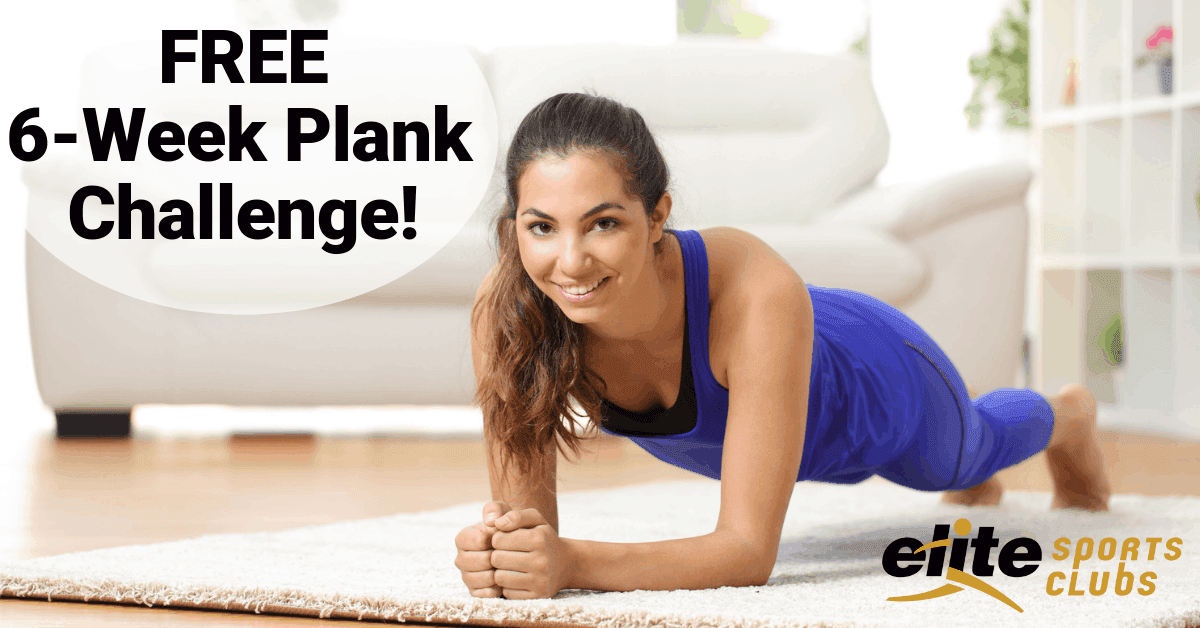 Want to strengthen your core and tighten your abdominal muscles? Try our FREE 6-Week Plank Challenge!
Your core is important for so many daily movements and fitness exercises. Having a strong core will enable you to maintain stability and balance, decrease stiffness, improve athletic performance, and prevent injury. Therefore, incorporating some core exercises into your regular fitness routine is essential.
It's no secret the plank is an effective way to train your core. This 6-Week Plank Challenge will help you make progress through many variations of the plank.
You can download our FREE 6-Week Plank Challenge Guide that will help you strengthen your abs, hips, and lower back! The 6-Week Plank Challenge includes:
Plank Progression Chart
Graphics demonstrating 7 variations of the plank
Week 6 Bonus Challenge
Download and print the PDF so you can fill it out at home or the gym. It also can be easily viewed on a smartphone.
Fill out the form below and we'll send you an email with a download link.
Get your FREE 6-Week Plank Challenge!