When you hear the words "healthy recipe," you might immediately think tasteless, unusual texture, or unappealing. However, we're here to tell you there are recipes out there that are both delicious AND healthy! Here are 5 healthy recipes that don't suck.
Mexican Quinoa Stuffed Peppers
These 5-ingredient stuffed peppers are quick and easy to make. The addition of quinoa makes these stuffed peppers higher in fiber and protein while maintaining great flavor. Using ground turkey instead of ground beef will save fat and calories.

Prep Time: 20 minutes
Cook Time: 30 minutes
Ingredients:
6 medium bell peppers (any color), tops cut off and cores removed
1 lb. lean ground turkey, cooked
3 cups cooked quinoa
2 cups (8 oz.) shredded Pepper Jack cheese
1 cup salsa
Optional toppings:

Chopped fresh cilantro
Diced avocado
Directions:
Preheat oven to 350° Arrange the peppers in a 9×13-inch baking dish so that the cavity side is facing up.
In a large mixing bowl, stir together the cooked ground turkey, cooked quinoa, 1 ½ cups shredded cheese, and salsa until combined. Spoon the mixture evenly into the cavities of the six bell peppers. Sprinkle the tops with the remaining ½ cup shredded cheese.
Bake uncovered for about 25-30 minutes, or until the peppers are cooked and soft and the cheese is all melted. Serve immediately, topped with optional toppings as desired.
Loaded Chicken Enchilada Zucchini Boats
Rather than making traditional enchiladas, ditch the taco shells and up your veggie count with these loaded zucchini boats. Zucchini is a good source of fiber, vitamins, and minerals while being low in calories. This healthy version of enchiladas is bursting with great flavor!
Prep Time: 10 minutes
Cook Time: 28-30 minutes
Ingredients:
4 medium/large zucchini
2 cups cooked, shredded chicken
¾ cup red enchilada sauce
½ cup bell peppers, diced small
½ cup corn
1 cup Mexican shredded cheese blend
1 Tbsp. fresh cilantro, finely minced
Optional:

Black beans
Pico de gallo
Guacamole
Sour cream
Directions:
Preheat oven to 400° Spray a large baking dish or 9×13-inch pan with cooking spray; set aside.
Trim ends from zucchini, halve lengthwise, and use a spoon to hollow out centers to create boats, leaving a 1/8-inch margin intact. Discard hollowed out flesh.
Arrange zucchini in prepared dish and bake for about 20 minutes, or until softened.
While zucchini bakes, to a medium bowl add the shredded chicken, enchilada sauce, and stir to combine.
Remove zucchini from oven and evenly distribute the chicken down the hollowed-out portion of the zucchini.
Evenly sprinkle with bell peppers, corn, and cheese.
Bake for about 8 minutes or until cheese has melted to your liking.
Evenly sprinkle with cilantro and optionally garnish with the toppings of your choice and serve immediately. Zucchini are best warm and fresh but will keep airtight in the fridge for up to 3 days.
Sweet Potato Black Bean Chili
This simple, 5-ingredient sweet potato black bean chili comes together in less than 1 hour. Sweet potatoes are high in antioxidants, vitamins, and minerals. Combined with the protein and fiber from black beans, this recipe is healthy, satisfying, and delicious. Amp up the flavor with a variety of spices.

Prep Time: 10 minutes
Cook Time: 45 minutes
Ingredients:
1 medium yellow onion, diced
3 medium sweet potatoes, diced
1 (16 oz.) jar salsa
1 (15 oz.) can black beans, drained slightly
2 cups low sodium vegetable stock
2 cups water
Optional:

1 Tbsp. chili powder
2 tsp. ground cumin
½ tsp. ground cinnamon
½ tsp. chipotle powder

Optional:
Optional:

Fresh chopped cilantro
Guacamole or sliced avocado
Lime juice
Sour cream
Shredded cheese
Directions:
In a large pot over medium heat, sweat onions in 1 Tbsp. oil and season with a pinch of salt and pepper. Stir and continue cooking on medium heat until translucent and soft.
Add sweet potato and spices at this time. Cook for 3 minutes. Then add salsa, water, and vegetable stock.
Bring mixture to a low boil on medium high heat and then lower heat to medium-low to simmer. Add black beans, cover and cook for 20-30 minutes – or until sweet potatoes are fork tender and the soup has thickened.
Serve with fresh cilantro, avocado, lime juice, sour cream and/or shredded cheese.
Lemon Chicken with Asparagus
This 5-ingredient lemon chicken with asparagus is a bright, quick, and fresh dinner idea you'll love. Chicken breast is a great source of protein, while asparagus adds a healthy dose of vitamins and benefits including improved digestion and decreased blood pressure.

Prep Time:
10 minutes
Cook Time:
20 minutes
Ingredients:
1 lb. boneless, skinless chicken breast
¼ cup flour
½ tsp. salt
Pepper to taste
2 Tbsp. butter
1 tsp. lemon pepper seasoning
1-2 cups chopped asparagus
2 lemons, sliced
2 Tbsp. honey + 2 Tbsp. butter (optional)
Parsley for topping (optional)
Directions:
Cover the chicken breasts with plastic wrap and pound until each piece is about ¾-inch thick. Place the flour, salt and pepper in a shallow dish and gently toss each chicken breast in the dish to coat.
Melt the butter in a large skillet over medium high heat; add the chicken and sauté for 3-5 minutes on each side, until golden brown, sprinkling each side with the lemon pepper directly in the pan. When the chicken is golden brown and cooked through, transfer to a plate.
Add the chopped asparagus to the pan. Sauté for a few minutes until bright green and tender crisp. Remove from the pan and set aside. Lay the lemon slices flat on the bottom of the pan and cook for a few minutes on each side without stirring so that they can caramelize and pick up the browned bits left in the pan from the chicken and butter. Remove the lemons from the pan and set aside.
Layer all the ingredients back into the skillet – asparagus, chicken, and lemon slices on top.
Pesto Pasta Salad
This quick and easy pesto pasta salad is sure to be a new favorite. The combination of whole wheat pasta and arugula will provide increased fiber, reduced inflammation, improved cognitive function, and improved bone health.

Prep Time:
5 minutes
Cook Time:
10 minutes
Ingredients:
1 lb. dry whole wheat pasta
1 (12 oz.) jar roasted red peppers, drained and roughly chopped
1 (16 oz.) jar basil pesto (about ¾ cup)
1 ball fresh mozzarella cheese, diced
3 handfuls fresh arugula
Directions:
Cook pasta in a large stockpot of lightly salted boiling water al dente, according to package instructions. Drain pasta and rinse under cold water for about 20-30 seconds until no longer hot.
In a large serving bowl, toss pasta with the remaining ingredients until combined. Serve immediately or refrigerate in a salad container for up to 3 days.
Get more recipes, follow us on Pinterest!
---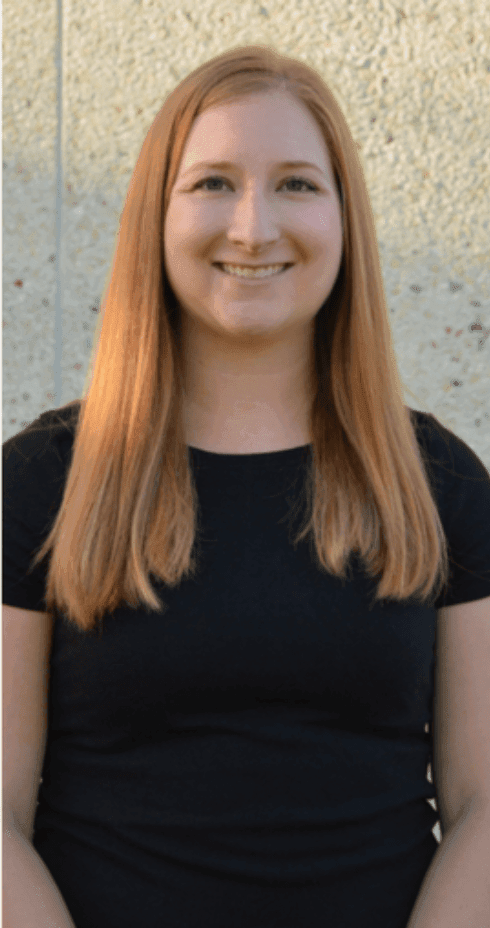 Written by Sarah Brunner, RDN, CD; Elite Sports Clubs Registered Dietitian
Sarah is certified in food allergies/intolerances and nutritional counseling, Academy of Nutrition and Dietetics; has a certificate in Dietetics from Mount Mary University; and a BA in Education and Mathematics from the University of Wisconsin – La Crosse.