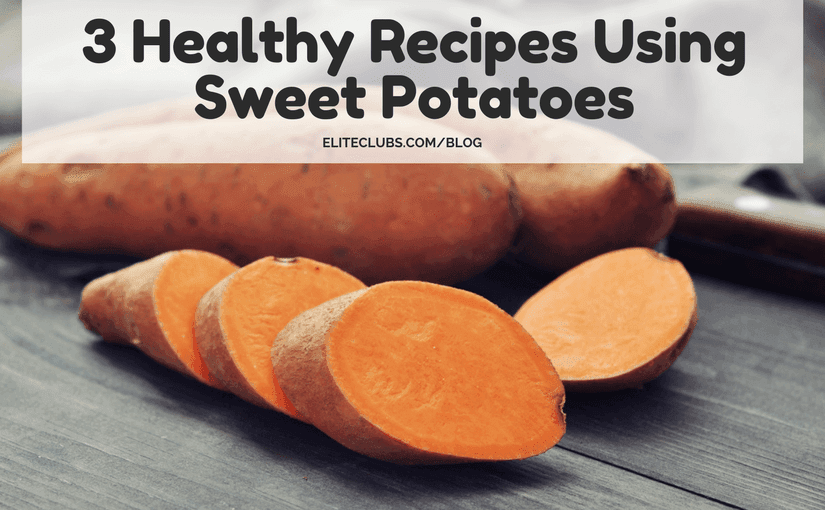 As a natural transition from October to November, I'm bringing you some of my best-kept recipes to fuel your body by using Sweet Potatoes! Sweet potatoes not only fit the fall and Thanksgiving themes, but they fit your nutrition plan as well. Learn about the nutritional benefits of sweet potatoes and try these 3 recipes for easy meal planning!
What is it?
The sweet potato (Ipomoea batatas) is a dicotyledonous plant that belongs to the bindweed or morning glory family, Convolvulaceae. This starchy root vegetable features large tuberous roots with a sweet taste.
What are my options?
Sweet potatoes can be boiled, steamed, baked, and fried. Some may also can their potatoes or dry them and utilize it to be made into flour, cereal, and noodles. Just like pumpkins, sweet potatoes can be used in sweet dishes. For example, they can feature in pies, puddings, biscuits, cakes, and other sweet treats!
The high amount of vitamin A and dietary fiber, the low-calorie content, and the high amount of water all work together to make sweet potatoes a great food.
Sweet Potato Facts:
Help you feel satisfied and fully satiated
Colorful carbohydrate to add on your plate
Gives you steady, slow burn energy
Short-chain fatty acids from sweet potatoes may help

Increase mineral absorption
Decrease inflammation
Stimulate blood flow to the colon
Grocery Store Scopes:
When buying sweet potatoes, always choose ones that are firm with even skin coloration and no signs of decay.
Store them in the refrigerator. Keep them in a cool, dry, well-ventilated container (a basket is ideal) at about 55°F to 60°F (13°C–16°C).
Generally, they should be used within two to three weeks of purchase because it is not possible to determine how long they have already been stored before purchase.
---
Healthy Sweet Potato Recipes
Here are some of my favorite ways to incorporate sweet potatoes into my meals. Click the picture to get the Recipe!
For breakfast, try this tasty Sweet Potato Corned Beef Hash.
These Black Bean and Sweet Potato Burritos are a healthy lunch option.
Your whole family will enjoy these Sweet Potato Salmon Cakes for dinner!
---
I hope you enjoy making these tasty dishes while benefiting from the nutritional value of sweet potatoes. If you're in need of a free fitness assessment or a new workout to try, set up a consultation with me!
Set up a Free Fitness Consultation
---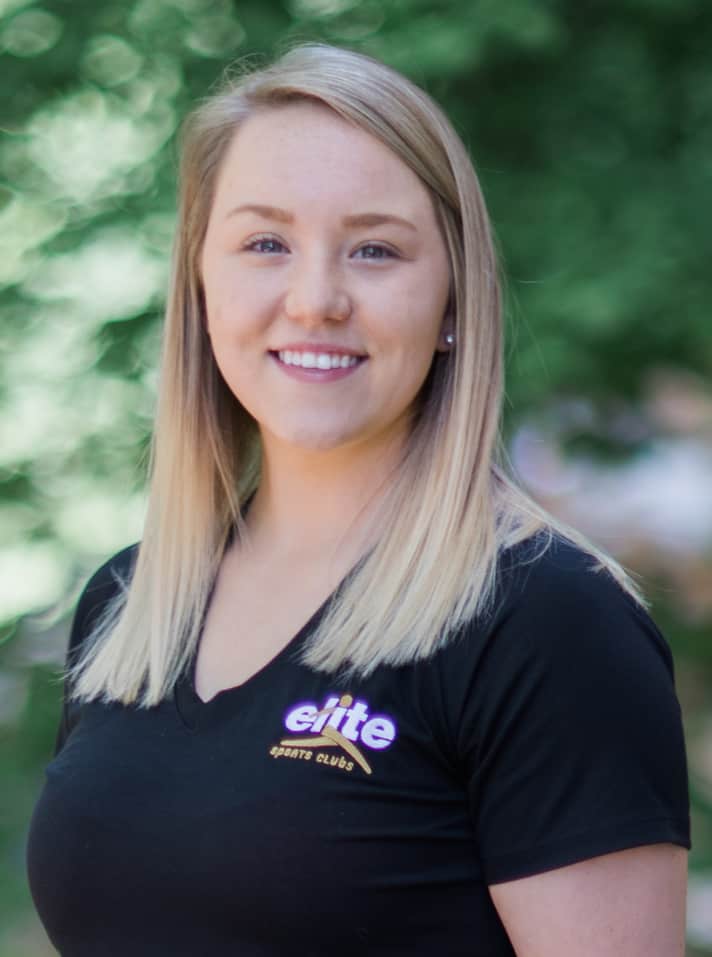 Written by Kailyn Danhouser, EP-C; Personal Trainer at Elite Sports Club – River Glen & North Shore
Kailyn graduated from the University of Wisconsin – La Crosse with a B.S. in Exercise and Sports Science. She is an American College of Sports Medicine: Certified Exercise Physiologist (EP-C), AAAI/ISMA: Certified Pilates Instructor, and Certified Diabetes Prevention Lifestyle Coach. Kailyn specializes in Functional Training, Group training, Special Populations, Weight Management, and HIIT. "I want to inspire people to find exercises that they enjoy doing every day. There are many opportunities all around us to move our bodies, we have to look for them. The exercises you do are better than the ones you don't do."
SaveSave