Fad diets are commonplace these days, but how do we decipher the good from the bad, the realistic from the impractical and the sustainable from the "quick-fix"? As dietitians, it is our job to help guide you through this confusing array of choices to find a lifestyle and diet that works for you. One such diet is the Whole30 program.
What is Whole30?
For those of you who have not heard of the Whole30 program, it is an elimination diet lasting 30 days that claims to change your tastes, habits, cravings and more importantly, the way you think about food.
As this is a highly restrictive elimination diet, keep in mind that this program will take serious dedication. If you do devote your time and effort to following the program rules, you can expect to experience the full benefits that the program claims to offer. Some of these benefits include elimination of cravings, restoration of a healthy metabolism, healing of the digestive tract and a reduction in systemic inflammation.
There is no weighing or measuring of foods, no counting calories and no push to purchase everything organic, grass-fed, pastured, or local. The most important rule to follow is simple: eat real food. This means eating moderate portions of meat, seafood, and eggs; lots of vegetables; some fruit; plenty of natural fats; and herbs, spices and seasonings. The foods you eat should have very few ingredients, or better yet, no ingredients (meaning that the foods are whole, unprocessed and nutrient-dense).
Some exceptions to the rules of the Whole30 program exist and are as follows:
Ghee or clarified butter

The only source of dairy allowed during your Whole30 program.
Plain butter is NOT allowed.

Fruit juice
Certain legumes

This includes green beans, sugar snap peas, and snow peas.

Vinegar

This includes white, red wine, balsamic, apple cider, and rice

Coconut aminos

All brands of coconut aminos (a brewed and naturally fermented soy sauce substitute) are acceptable, even if you see the word "coconut nectar" in the ingredient list

Salt

Even though iodized table salt contains sugar, salt is the exception to the "no added sugar" rule.
Now here is where the challenge lies, in the long list of foods and food groups you are to eliminate completely for the entire 30 days:
Do not consume added sugar, real or artificial.

No maple syrup, honey, agave nectar, coconut sugar, date syrup, stevia, Splenda, Equal, NutraSweet, xylitol, etc.

Do not consume alcohol, in any form, not even for cooking.

Ideally, no tobacco products of any sort either.

Do not eat grains.

This includes (but is not limited to) wheat, rye, barley, oats, corn, rice, millet, bulgur, sorghum, sprouted grains, and all gluten-free pseudo-cereals like quinoa, amaranth, and buckwheat.

Do not eat legumes.

This includes beans of all kinds (black, red, pinto, navy, white, kidney, lima, fava, etc.), peas, chickpeas, lentils, and peanuts.
No peanut butter.
Elimination of all forms of soy.

This includes soy sauce, miso, tofu, tempeh, edamame, and soy lecithin.

Do not eat dairy.

This includes cow, goat, or sheep's milk products like milk, cream, cheese, kefir, yogurt, sour cream, ice cream, or frozen yogurt.

Do not consume carrageenan, MSG, or sulfites.

These commonly appear in processed foods and beverages. Be sure to check the labels.

Do not re-create baked goods, junk foods, or treats with "approved" ingredients.

This includes (but is not limited to) pancakes, waffles, bread, tortillas, biscuits, muffins, cupcakes, cookies, brownies, pizza crust, cereal, ice cream, potato chips, tortilla chips, plantain chips, and French fries.
Follow these rules; no cheats, slips, or "special occasions", for the full 30 days to push the reset button on your health, habits, and relationship with food.
Does the Whole30 program require effort? Yes!
Grocery shopping, meal planning, dining out, explaining the program to friends and family, and dealing with stress will all prove challenging at some point during your program. When you inevitably experience this, there are a number of tools, advice and resources available to help you work through it. These resources can be accessed online in the form of downloads, meal plans, newsletters, recipes, and a daily forum for questions and discussions.
The Whole30 program can be modified slightly to work for those who are pregnant or may become pregnant and for those who are vegetarian or vegan. The fine print specifies that, while you will be making great strides to improve your health, if modifications are made to the Whole30 program, you are not following the rules completely and therefore cannot expect the same benefits.
When deciding if this diet is right for you, make sure that you consider the physical, emotional and psychological stresses involved in this rigorous program, as well as your ability to practically apply all of the rules. If you feel that this is within your capabilities, we wish you the best of luck in your journey toward greater nutritional health!
Schedule a Nutrition Consultation
---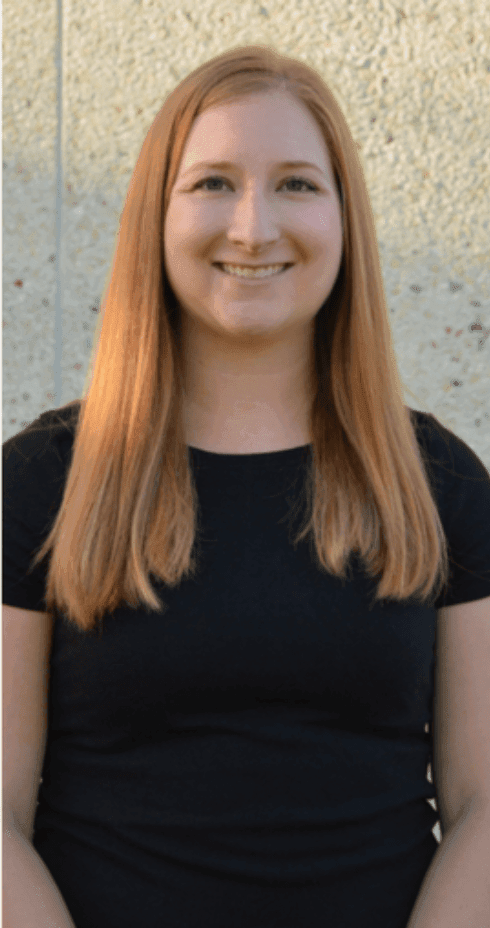 Written by Sarah Brunner, RDN, CD; Elite Sports Clubs Registered Dietitian
Sarah is certified in food allergies/intolerances and nutritional counseling, Academy of Nutrition and Dietetics; has a certificate in Dietetics from Mount Mary University; and a BA in Education and Mathematics from the University of Wisconsin – La Crosse.