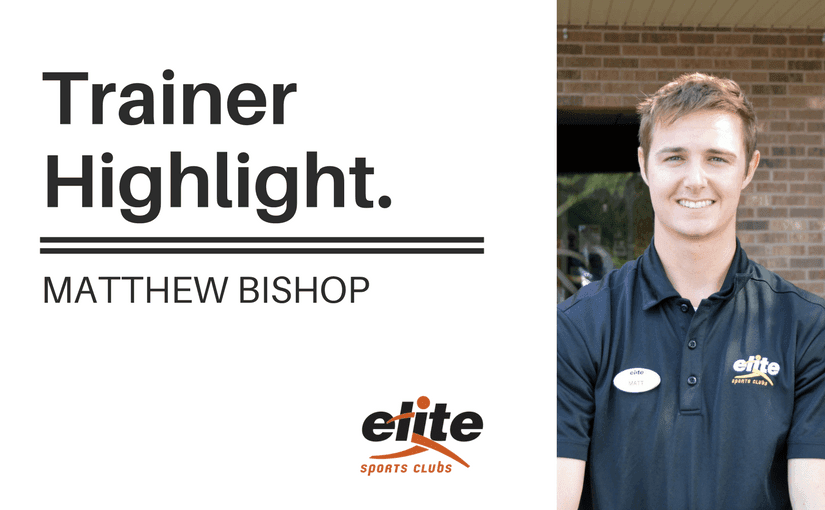 Matthew Bishop is a certified personal trainer who recently joined the Elite family. Not only does Matthew have an enthusiastic personality, he is a dedicated trainer and will make sure you stay motivated in order to achieve success. Learn more about his personal philosophy, experiences, and outlook on fitness training!
Meet Matthew Bishop
Out of which Elite locations do you conduct training?

How long have you been a personal trainer and how long have you worked at Elite?
Over a year
What made you want to start working as a personal trainer and/or for Elite?
I have a passion for health and fitness so I want to help people achieve their fitness and health goals.
What is your favorite part about being a personal trainer?
My favorite part about being a personal trainer is that I get to help people make positive choices that improve their lives. It's very rewarding to know I helped someone make a difference.
What areas of exercise/fitness do you consider to be your specialty?
Strength Training, Health and Wellness, Sports Performance, and Injury Prevention
What has been your biggest personal struggle with health/fitness?
My biggest personal struggle has been injuries. I play soccer at a high level and struggled with ankle sprains quite often.
What has been your biggest personal accomplishment with health/fitness?
My biggest accomplishment with health and fitness was playing four years of collegiate soccer while also getting a great education that furthered my understanding and passion for health and fitness.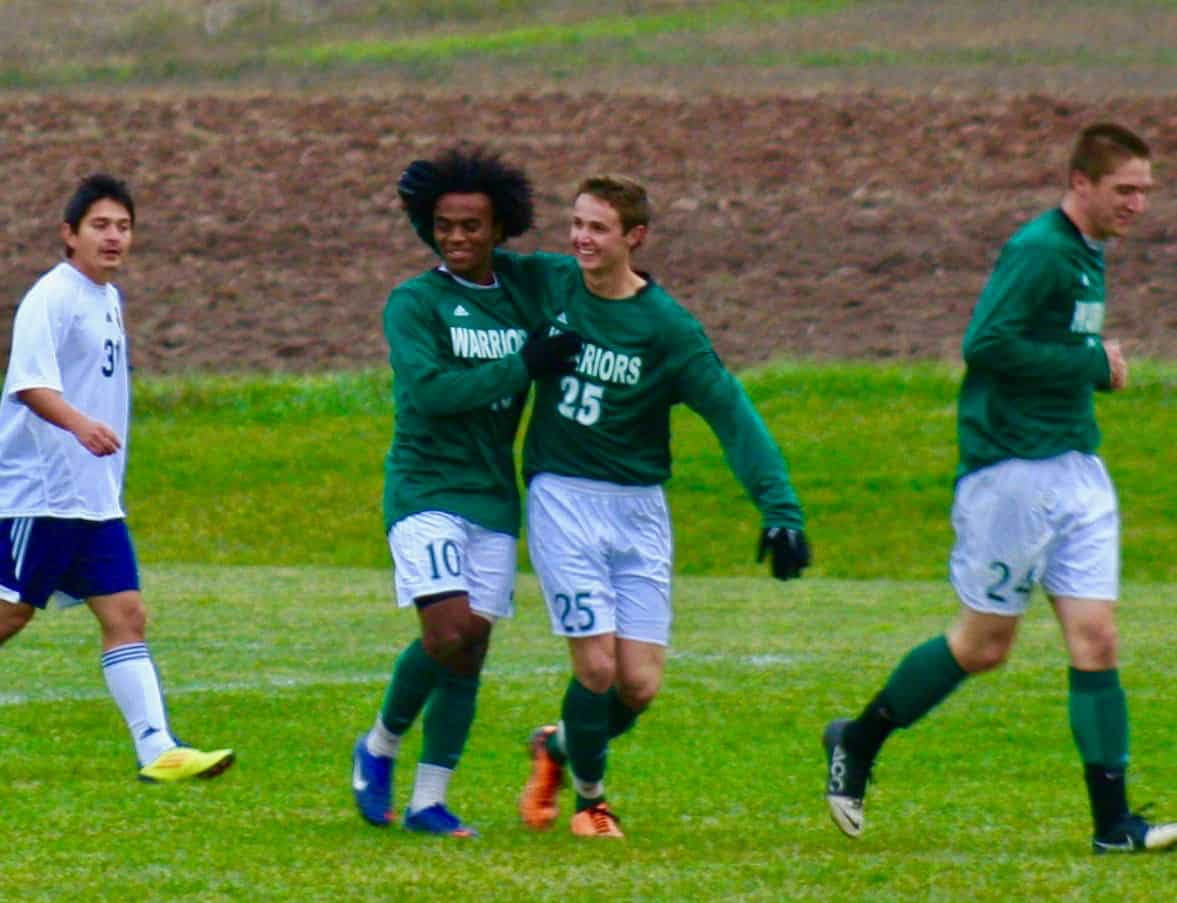 What advice do you give people who are starting a workout program for the first time or after a long absence?
Start slow but push yourself to do a little more every time.
What advice do you give people who are struggling to make health/fitness a priority or are getting bored/burned out?
Seek guidance. Get help from a trainer or a friend with fitness experience. We all need help at some point. Do not feel like less of a person because you ask for help. Acknowledging that you need help or have a weakness means you're taking the first step to becoming better. Remember, good is the enemy of great.
What personal advice do you give someone who is looking to get to a healthier point in their life in general?
Stay focused. Surround yourself with positivity. Surround yourself with people and activities that are going to help get you to your goal.
---
Have you trained or had a fitness assessment with Matthew Bishop? Tell us about your experience, or perhaps your own personal health & fitness story!
SaveSave
SaveSaveSaveSave
SaveSaveSaveSave
SaveSave
SaveSave
SaveSave
SaveSave