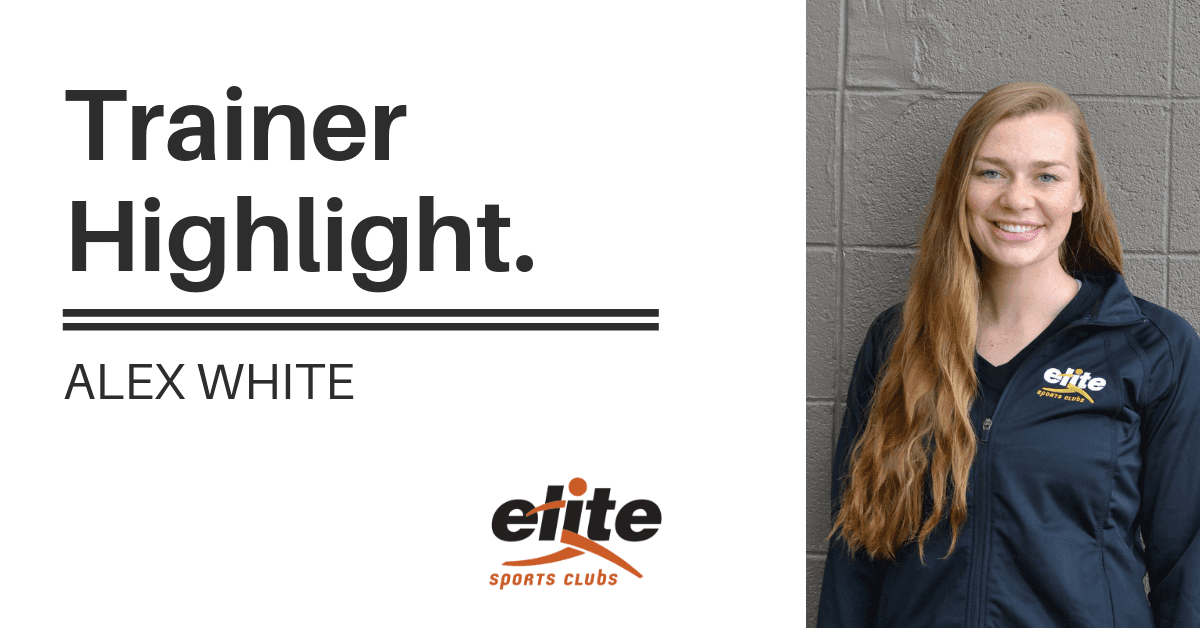 Alex White is a certified personal trainer at Elite Sports Club – Brookfield and Elite Sports Club -West Brookfield. Alex specializes in adapted fitness for people with disabilities, but will help anyone achieve fitness goals no matter what those might be. Learn more about Alex White and her personal training background!
Meet Alex White
Out of which Elite locations do you conduct training?

I train out of Elite-Brookfield and West Brookfield.
How long have you been a personal trainer and how long have you worked at Elite?
I have been a personal trainer for 2 years and joined Elite in May 2019.
What made you want to start working as a personal trainer and/or for Elite?
I love how Elite promotes overall wellness and a balanced lifestyle. They offer many options to help people achieve their health-related goals.
What is your favorite part about being a personal trainer?
Building relationships with my clients, seeing improvements they make throughout our sessions, and helping them create a healthier lifestyle for themselves.
What areas of exercise/fitness do you consider to be your specialty?
I specialize in adapted fitness for people with permanent disability or short-term injury. I also emphasize mobility, functional, and strength training.
What has been your biggest personal struggle with health/fitness?
My biggest struggle with health has been with nutrition. I always find it challenging to maintain a balanced diet. Like many others out there, I have a major sweet tooth that is hard to control!
What has been your biggest personal accomplishment with health/fitness?
My biggest accomplishment in fitness was finally finding the workout routine that I enjoyed doing and staying consistent with it.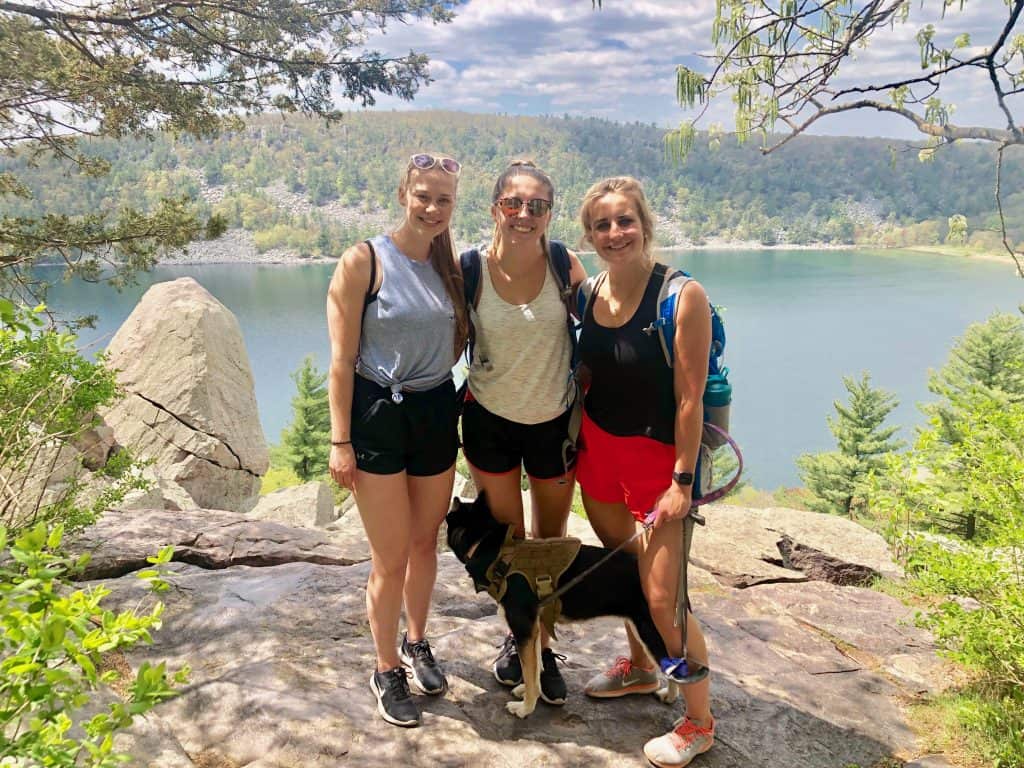 What advice do you give people who are starting a workout program for the first time or after a long absence?
Start with a plan that you will be able to maintain and create small goals for yourself to achieve and build upon. For example, an initial goal may be to go to the gym twice per week. After achieving this goal consistently, then increase the goal to making it to the gym three times per week. Continuing to build upon goals such as these one step at a time will help improve consistency in a program.
What advice do you give people who are struggling to make health/fitness a priority or are getting bored/burned out?
Try different types of workouts or group classes until you find something that you enjoy doing. Switch up your routine if you are starting to feel bored, need to challenge yourself, or if you feel you aren't making progress towards your goals.
What personal advice do you give someone who is looking to get to a healthier point in their life in general?
Find the balance. It is important to fuel your body with nutritious foods and to exercise consistently, but it is also important to focus on your mental health by reducing stress levels, enjoying life, and making time to do things for yourself.
---
Have you trained with Alex White? Tell us about your experience, or perhaps your own personal health & fitness story!
Share Your Story!
SaveSave
SaveSave
SaveSave
SaveSave
SaveSave