Mike Sharp, Director of Tennis at Elite Sports Club-West Brookfield takes time to answer a few common tennis questions we often get from members here at Elite Sports Clubs.
Q: I've played tennis in the past, but how do I get back into it?
A: The first thing to do is to set up a 30 minute evaluation with one of the tennis professionals. They can give you a rating (a numeric description of your skill level) and tell you about the many options from group or private lessons, ball machine rental, leagues, and game arranging.
Q:  How do I make a court reservation and what if I don't have a partner?
A: You simply just have to call the front desk and ask if the day and time you are looking for is available. You can make reservations up to one week in advance. Court time is sold by the half hour. There is 1.5 hour maximum for reservations. If you need to get matched up, contact a tennis pro for assistance.
Q: Is the ball machine a good partner?
A: Today's high tech ball machines are a great way to practice skills you just learned in a lesson or ones you just need to brush up on. Call the front desk to make a court reservation and let them know you would also like the ball machine for all or part of the time. Just 30 minutes is usually plenty of time to start with.
Q: What's with all the different ball colors and sizes?
A: The different balls are used for skill building, stroke development, and tactical awareness for all levels and ages. They aren't just for kids!!! Talk to your pro and learn how you can train with these great tools to improve your game at an accelerated rate.
Q: What do I need for a racket or equipment?
A: It's best to start with what you have used in the past, no matter the age of the equipment. Your tennis pro can direct you into a new racket based on what you used in the past. Racket technology has changed some, but the real changes have been in stringing. Polyester and polyester blends are the hot items and your pro can guide you if that is a good choice for you. Make sure to invest in a good pair of tennis specific shoes. Lateral support is key since running and cross trainers focus more on cushioning, as opposed to lateral support.
Do you have some tennis questions of your own? Comment below or fill out the form linked below to get started!
Get more involved with Tennis!
---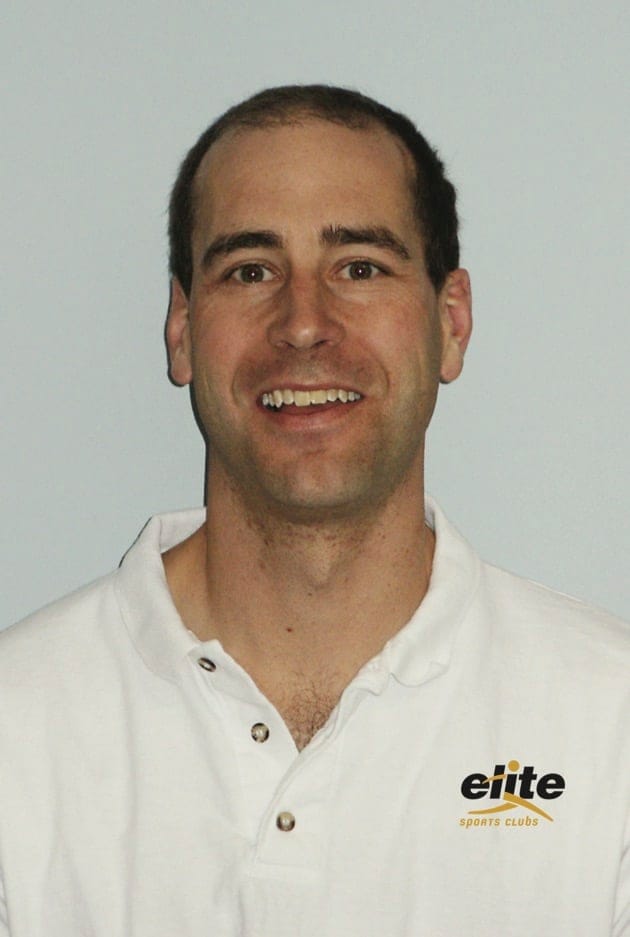 Written by Mike Sharp; Elite Sports Club-West Brookfield Tennis Director & General Manager
Mike Sharp has been an Elite Tennis Pro since 1990. He is USPTA certified, a USRSA Master Racquet Technician, and the Elite Clubs pro shop buyer. Mike is President of the GMITA and also President of the WTA. He previously has served as the Head Pro for the J.C.C. summer camp, Director of Elm Grove's summer tennis, and an assistant coach at Brookfield Central. He was named the Elite Sports Club-West Brookfield Tennis Director in 2002.