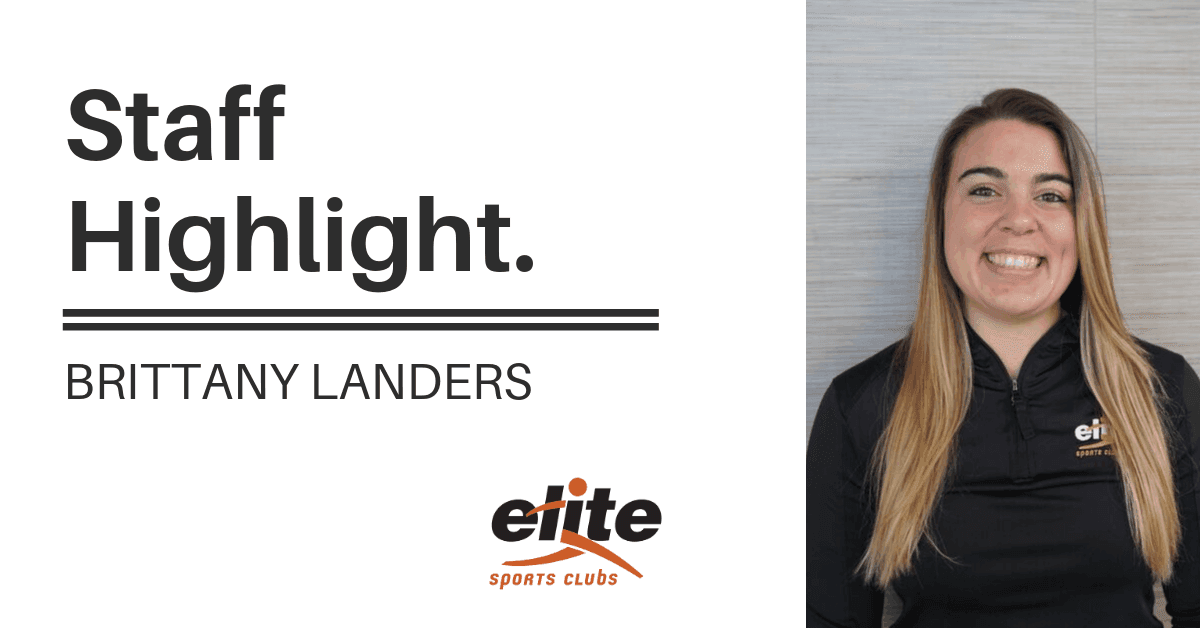 We're thrilled to announce Brittany Landers as our new Fitness Director at Elite Sports Club-Brookfield! Brittany's positive attitude is infectious to all that step foot in the fitness center. She uses her fitness experience to help her clients realize their fullest potential. Read on to learn more about Brittany Landers!
Get to Know Brittany Landers
What position(s) do you currently hold at Elite and any you have held in the past?
I'm the Fitness Director and also a certified personal trainer at Elite-Brookfield.
How long have you been working in the health/fitness/tennis industry and how long have you worked at Elite?
I've worked at Elite for 3 years and been in the industry for 5+ years.
What made you want to start working in this industry and/or for Elite?
I was always an athlete and loved the fitness life so wanted to go into a field where I can help other athletes become better.
What is your favorite part about your job?
I love meeting new people and working with all different kinds of clients!
What activities do you participate in at the club or outside of the club that are health/fitness/tennis related?
Olympic weightlifting, volleyball, softball, and flag football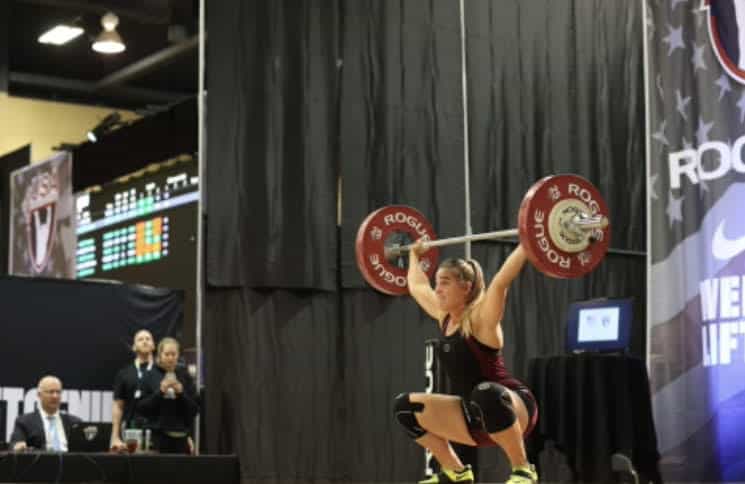 What has been your biggest personal struggle with health/fitness/tennis?
The nutrition side of it all!
What has been your biggest personal accomplishment with health/fitness/tennis?
Finding something I love and pushing hard to do my best.
What advice do you give people who are coming to the club for the first time?
Talk to people. Everyone is so nice and once you start getting to know everyone, you become part of the family.
What advice do you give people who are struggling to make health/fitness/tennis a priority or are getting bored/burned out?
Don't give up, try a different route, and look at things differently. Pretty soon you'll find a way that works for you. Everyone achieves results differently.
What personal advice do you give someone who is looking to get to a healthier point in their life in general?
Don't do it on your own. Find people that support you, push you, or even take the journey with you! If you have someone who keeps you accountable, you are more likely to succeed.
---
We love to tell stories about our staff and our members. If you have a story to share, tell us all about it and we'll share it on our blog!
Share Your Story!
SaveSave
SaveSaveSaveSave
SaveSave
SaveSaveSaveSaveSaveSaveSaveSave
SaveSave
SaveSave