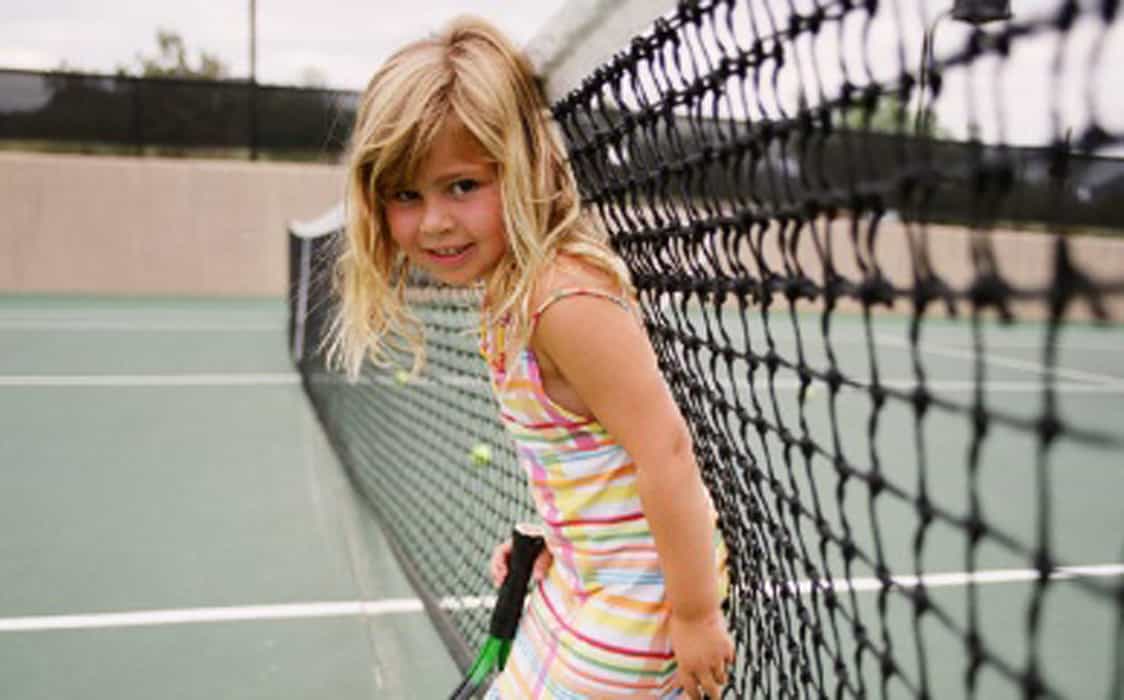 Are you looking for the perfect activity that will get your kid moving? How about a sport that will improve balance, agility and hand-eye coordination? Even better, what about a playtime that builds self-confidence and self-assurance? The game of tennis can do all of that and more.
Tennis is a fun and accessible sport that can be played just about anywhere. Driveways, gyms and playgrounds can easily be transformed into your own court so the whole family can join in and play together. It's also a great way for children to make new friends in a safe and supportive environment.
But then you ask, how do I even get my child started in tennis? The first step is to make sure you have appropriately sized equipment for your child to use. You wouldn't send your child out onto an NFL-sized football field with a regulation football, now would you? Of course not. The same concept applies to tennis. With equipment sized to fit their abilities, kids feel comfortable and will have fun right from the start.
Let's begin with the tennis balls. Kids need a tennis ball that is sized and paced according to age and ability. Low-compression balls are perfect because they are designed to bounce lower and move slower through the air giving kids more time to prepare for their next shot and strike the ball at a comfortable height. As your child progresses, their equipment should be adjusted to help them build confidence and enjoyment for the game.
It is also important to play on courts that are sized down. Smaller courts allow for easier movement because they can actively cover them. Using racquets sized for small hands builds confidence by making it easier for kids to grip and swing.
If you set your child up for success while teaching the game of tennis, your son or daughter will be more inclined to enjoy the sport, have fun, and want to play more often. This graphic will help you identify appropriately sized equipment for your child: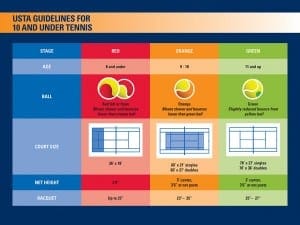 Now there's just one last thing for you to remember before you run out onto the court with you child: Tennis should be a game before it becomes a sport. Teach your children the game of tennis. Let them learn to love it, and in no time they will be appreciating tennis for the fantastic sport that it is.
If you would like help teaching your child the game of tennis, look no further. Elite Sports Clubs offers tennis lessons, even for non-members. Click here to sign up!