A wonderful side dish can be appreciated by all palates. These oven-roasted cauliflower steaks are dusted with a simple garlic-lemon sauce and are beautiful to serve.
Prep: 10 minutes
Cooking: 30 minutes
4 Servings
Ingredients:
1-large head cauliflower, sliced lengthwise through the core into 4 "steaks"
1/4-cup olive oil
1-Tbsp. fresh lemon juice
2-cloves of garlic, minced
1-pinch red pepper flakes, or to taste
1/2-whole red pepper, cut into small diagonal strips
Salt and freshly ground black pepper to taste
Directions:
Preheat oven to 400 F. Line a baking sheet with parchment paper.
Place cauliflower steaks on the prepared baking sheet. Add red pepper strips on top.
Whisk olive oil, lemon juice, garlic, red pepper flakes, salt and black pepper together in a bowl. Brush with 1/2 of the olive oil mixture over the tops of the cauliflower steaks.
Roast cauliflower steaks in the pre-heated oven for 15-minutes. Turn over each steak and brush with remaining olive oil mixture. Continue roasting until tender and golden, about 15-20 minutes more. Should have "roasted" appearance.
Nutritional Information:
165 calories per serving, 15g fat, 17.5g carbohydrates, 7g fiber, 5.5g protein, and high in potassium.
Get more recipes, follow us on Pinterest!
---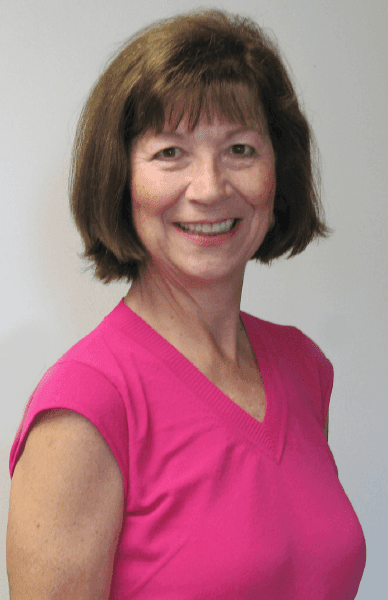 Written by Rita Larsen, RDN, CD; Elite Sports Clubs Nutrition Educator & Diet Counselor
Rita is certified in Positive Psychology, University of Penn; has a BS in Dietetics from Kansas State University; and an Internship and Masters at the Indiana University Medical Center.
Schedule a Nutrition Consultation