Most of us know that having a plan when it comes to navigating your way around the grocery store is ideal. But in order to make that plan, you have to understand why you're there in the first place and what you're looking to accomplish with your overall nutrition.
Your possible goals for grocery shopping can vary. Maybe it is a part of a larger plan, as to be able to keep expenses down. Maybe it is to have convenience in shopping and good nutrition all at the same time. Or, you may want to get out of the store as soon as possible and to spend as little time as possible preparing and cleaning up! We all have different goals and we carry them into the store with us.
Let's take a look at "good navigational" skills at the grocery store and see if they fit for you!
Definitely, go with a plan in mind of what you are going to shop for and buy
Look for store offers for the week as "specials," or in the weekly ad.
Take coupons with you of items you will actually use. (Don't buy something just because it's on sale!)
Go on your own! Especially if others (ahem, kids or impulsive spouse) who are well intended may sabotage your budget and nutritional intentions.
Prepare a "basic" list of what is needed.
Look for new ideas for foods and products to serve your family.
And think about leaving the phone conversations go while you shop!
All fun aside, much time and attention can bring real rewards in the grocery store! Financially, for sure, but also with your time, energy, and certainly nutritionally all better for you and your family.
More Details to Consider:
Many people are eating by themselves these days and the idea of just walking into the grocery can be overwhelming. You know not to shop in the middle aisles. So, of course, you walk the perimeter and find your essentials, like, vegetables, milk, eggs, butter, and meat. But what about those other healthy choices, like brown rice or almonds, and coconut oil? Well, now you need to backtrack and find them, often crisscrossing the store several times. All you need is a little help remembering where things are or asking the store manager for an aisle by aisle map. This is a necessary but agonizing step for most of us to go through! Just learn it once and you will have a chance to repeat your steps next time.
One thought that was not been listed earlier. Don't go to the store hungry! Don't rip open packages because you can't wait anymore, and don't start eating produce before you have had a chance to get it home and wash it!
Remember, 60% to 70% of purchases in the grocery store are unplanned. And, not only that, 40% of foods today that makes it home from the store are not eaten and eventually tossed out after they have spoiled. That is a big waste!
Lastly, the foods I like best from the middle aisles of the store are nuts, canned meats like tuna, canned vegetables for pasta sauce, and jam and jellies. This area is called the "paleo pantry". Other items you may need for good entree preparation can be found in the "ethnic food aisle" or "Asian food" section for soy sauce, water chestnuts, and coconut milk.
Digital Resources:
Many grocery stores will have online virtual tours for you to take available right on their website. You feel you are at the store right then and maybe this will help when you actually arrive. One app that I really like is "Yummly". Here you will find Yummly Recipes and recipe box, ingredient lists, and what to buy list, which helps a great deal in your planning. Your ingredient list helps you decide what you need to buy as you check your home supplies, and then you can have the final grocery list ready. Lastly, you can go back to your recipe and start cooking. It helps with planning, but also helps to organize what you have at home versus what you need to buy. It doesn't get any easier than that!
---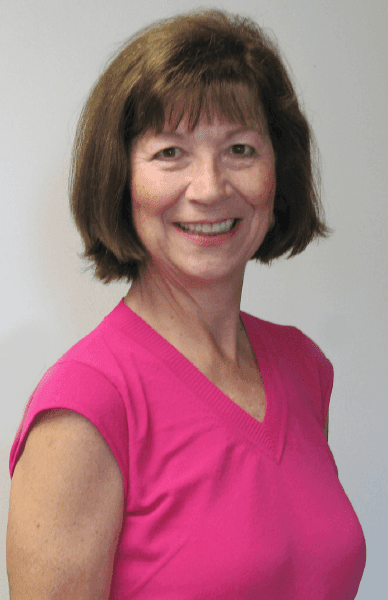 Written by Rita Larsen, RDN, CD; Elite Sports Clubs Nutrition Educator & Diet Counselor
Rita is certified in Positive Psychology, University of Penn; has a BS in Dietetics from Kansas State University; and an Internship and Masters at the Indiana University Medical Center.
Schedule a Nutrition Consultation
SaveSaveSaveSave