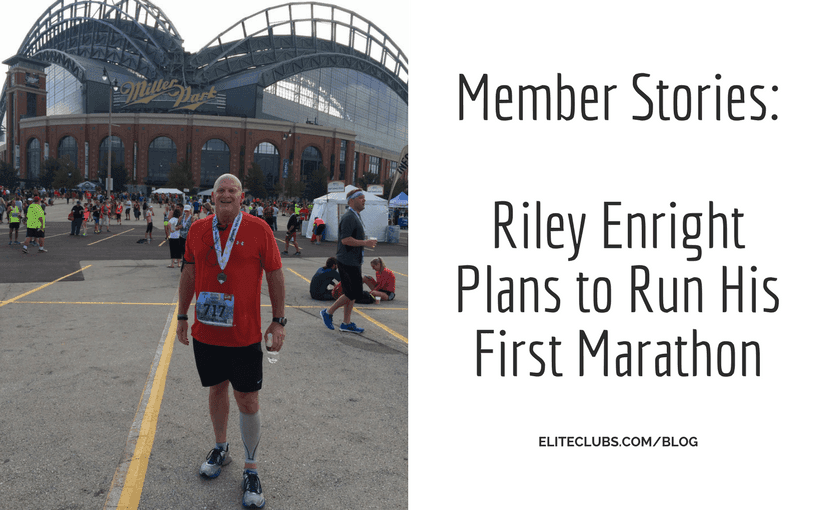 I actually laughed when Melissa Radmer from Elite Clubs brought this to my attention, because I truly didn't think that running a marathon was possible until that moment. While the thought of running my first marathon scares the daylights out of me, I also see it as a great personal challenge.
Why am I running a marathon?
I want to prove to myself that I CAN DO IT. I'm ready to accept the challenges. Because at one time in my life, a 5K seemed out of reach. But thanks to the motivation and encouragement of others, I have run several 5ks AND half marathons. Now, at 56 years old, I'll be training for my first "MARATHON."
Why do I choose now, after 56 years of living, to run my first marathon? Being 56 years old means there aren't as many "firsts" in life. Doing something like running my first marathon is exhilarating to prepare for both mentally and physically. I just hope my body parts can hold out!
Why do I choose now to run my first marathon? Because I can. In my life, I've been lucky to meet some incredible people. People that I know would love the option of running a marathon but cannot. These people have faced far more emotional and mental marathons than I ever have. I have the option to run, and I will not take it for granted.
---
Riley was chosen to be included in a feature for the Milwaukee Journal Sentinel which will follow a group of first-time marathoners as they train for the PNC Running Festival Marathon Oct. 15, 2017. The series will chronicle the runners' self-discoveries, challenges and triumphs. From now until race day, the series author, Lori Nickel, will be follow Riley's training progress on a weekly basis as he gets ready for the big race! So, make sure you keep an eye out for the articles and follow along on Riley's journey! We wish him the best of luck and know between his own dedication and a little help from his trainer, Melissa Radmer, that he's going to rock this race!
Have your own story to share?