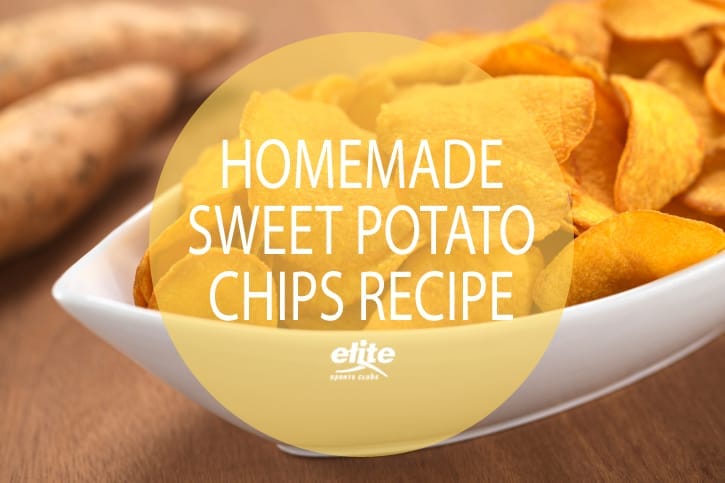 Between summer BBQ's with friends and poolside snacking, you're probably craving a crispy salty side every now and then. But obviously being the health-conscious person that you are, you're going with something that is high in vitamin B6 and iron….sweet potato chips that is!
This recipe can easily be transported to a company event or your own backyard picnic! They are salty, crispy, and great served with some ketchup or other healthy dip. And, they only take 15-20 minutes to make! (Not to mention sweet potatoes are on the "clean fifteen" list; read more about that in my previous blog post.)
Ingredients:
2-large sweet potatoes
2-tbsp melted coconut or other vegetable oil
2-tsp rosemary; or favorite herb, such as parsley, or tarragon
1-tsp garlic salt
Preparation:
Preheat oven to 375 degrees F. Peel sweet potato and slice thinly, using either a mandolin or very sharp knife.
In a large bowl, toss sweet potato slices with the herbs, oil, and salt.
Place the sweet potatoes in a single layer on a rimmed baking sheet. Position on top rack of oven.
Bake in oven for 10 minutes, then flip the chips over and bake for another ten minutes. Watch the chips carefully to avoid any chips starting to brown.
A healthy, CLEAN, simple, and salty snack that's ready in no time! Let me know how these do at your next summer outing!
Get more recipes, follow us on Pinterest!
---
By Rita Larsen, RD, CD; Elite Sports Clubs Nutrition Educator & Diet Counselor