Tennis is the sport of a lifetime. There is never a bad time to start learning the sport. If you have no experience at all and are interested in learning, or have some previous experience but haven't dusted off your racquet in awhile, here is a step-by-step process for you to get out and play tennis once again!
I often get asked how to get started in tennis as an adult. Many players that come to us have some tennis experience. We hear a lot of "I used to play in high school,"  "I hit it around with the kids," "I do a lot of sports and am athletic, but have never played seriously," but aren't sure of how to take the next steps.
Step 1: Tennis Evaluation
The first thing I like to do is do a 30-minute tennis evaluation. This way we can assign a rating (a numeric scale to match players of similar abilities) so the player can know what to get involved in.
Step 2: Ball Machine
Once we have a level, I like to start with maybe a session or two on the ball machine. It is a great way to build consistency and stamina for the player's progression into games or drills with other players. The ball machine is easy to use and can even be run from your iPhone or iPad.
Step 3: Private Lessons
Not quite ready to play with others? How about a 30- or 60-minute private tennis lesson. Our instructors can help you with grips, swings, and consistency to give you the confidence to get out and play tennis. They can even set you up with a few demos to try if you are in the market for an new or updated racquet model.
Step 4: Casual Match Play
Next, I like to do some game arranging, connecting two players to go out and just practice, or even play a game. I'll set you up with a court time and partner at a mutually agreed upon time. Players can bring their own balls or rent a basket of balls from the club.
Step 5: Cardio Tennis
Next up is to attend a cardio tennis class – a great way to meet new players of all abilities. Cardio tennis allows players of multiple levels to play in a fun, instructor-controlled environment set to music. It will also help you improve your stamina and movement on the court. Much better than running on a boring treadmill!
Time to Get Out and Play Tennis
How about joining a Flex League? These are club organized games of singles or doubles that are flexible enough to fit your schedule. There is an online sign up link here.
Looking to improve your skills? Try a drill group with players of similar ratings and an instructor. These fast-paced, fun-filled group classes will help you with technique, strategy, and perfecting the mental side of the game.
Do you have your game in tip-top shape. Why not try one of Elite's all-club tournaments? Singles and doubles at most levels are offered.
Tennis is the sport for a lifetime. Let Elite Sports Clubs help you on your way to fun-filled fitness!
Get more involved with Tennis!
---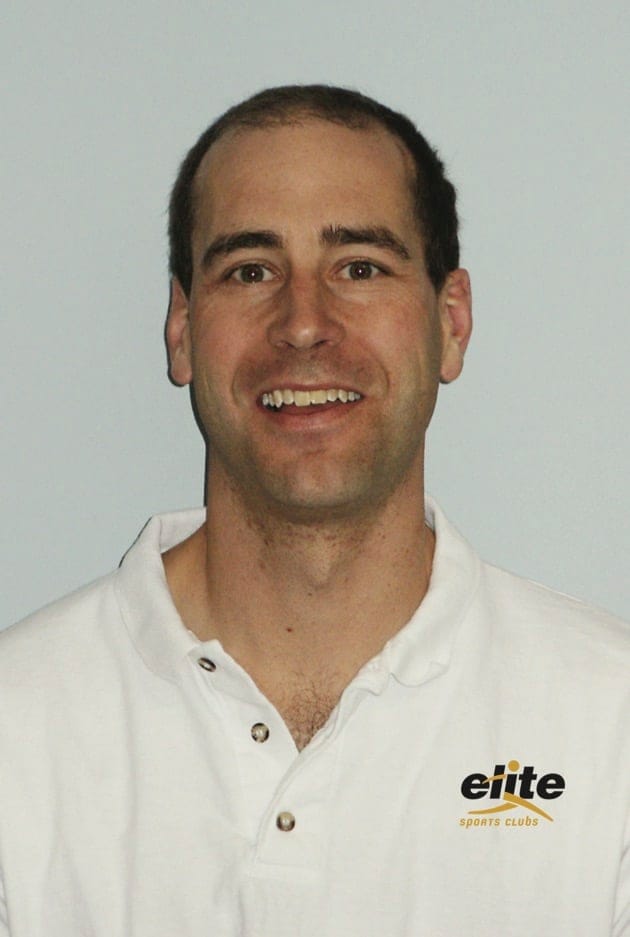 Written by Mike Sharp; Elite Sports Club-West Brookfield Tennis Director & General Manager
Mike Sharp has been an Elite Tennis Pro since 1990. He is USPTA certified, a USRSA Master Racquet Technician, and the Elite Clubs pro shop buyer. Mike is President of the GMITA and also President of the WTA. He previously has served as the Head Pro for the J.C.C. summer camp, Director of Elm Grove's summer tennis, and an assistant coach at Brookfield Central. He was named the Elite Sports Club-West Brookfield Tennis Director in 2002.