As many of you may know, Elite Sports Clubs entered into a reciprocity agreement with the Milwaukee Athletic Club (MAC) in June 2017. In honor of Milwaukee Day on April 14, also known as 414 Day, which coincides with Milwaukee's area code, we'd like to tell you a little more about our partnership. Our new friends in fitness give us a downtown presence and shuttle services to a lot of activities downtown. Likewise, MAC members can enjoy all the amenities at our suburban clubs as well.

A Little History
Now in its 120th year, the Milwaukee Athletic Club was originally organized in 1879 as the Milwaukee Athletic Society. The club had six different venues before the 1979 construction of its current location at the corner of N. Broadway and E. Mason in downtown Milwaukee.
The MAC currently has 70,000-sq. ft. of event space, 60 hotel rooms, both co-ed and women's fitness spaces, pools, restaurants, a rooftop bar and patio, and courts for basketball, racquetball, and squash.
This fall, the club will undergo its largest renovation to date. Plans for the $30 million renovation include adding new athletic facilities, updated spaces for events, conferences, meetings and banquets, high-end boutique hotel rooms, and a rooftop dining and event space that will be open year-round.
Elite Benefits for MAC Members
Members who joined the MAC prior to June 1, 2017, have access to all Elite Sports Clubs locations. For MAC members who joined the club on or after June 1, 2017, its Executive Level members can also come to any of our clubs. However, members at the MAC Young Executive or Intermediate Executive levels only have access to our North Shore and West Brookfield Elite locations.

MAC Benefits for Elite VIP Members
Elite's Passport members receive the following MAC perks:
MAC fitness centers and exercise classes
Basketball, racquetball, and squash courts
Usage of indoor pools
Childcare services
Massage and spa services
Dining and lounge privileges
Meeting and hotel room access
Attendance at business and social events
Concierge service
Downtown shuttle service and parking
Access to banquet halls and ballroom
Exclusive MAC events and programs
Privileges at premier Platinum City Clubs across America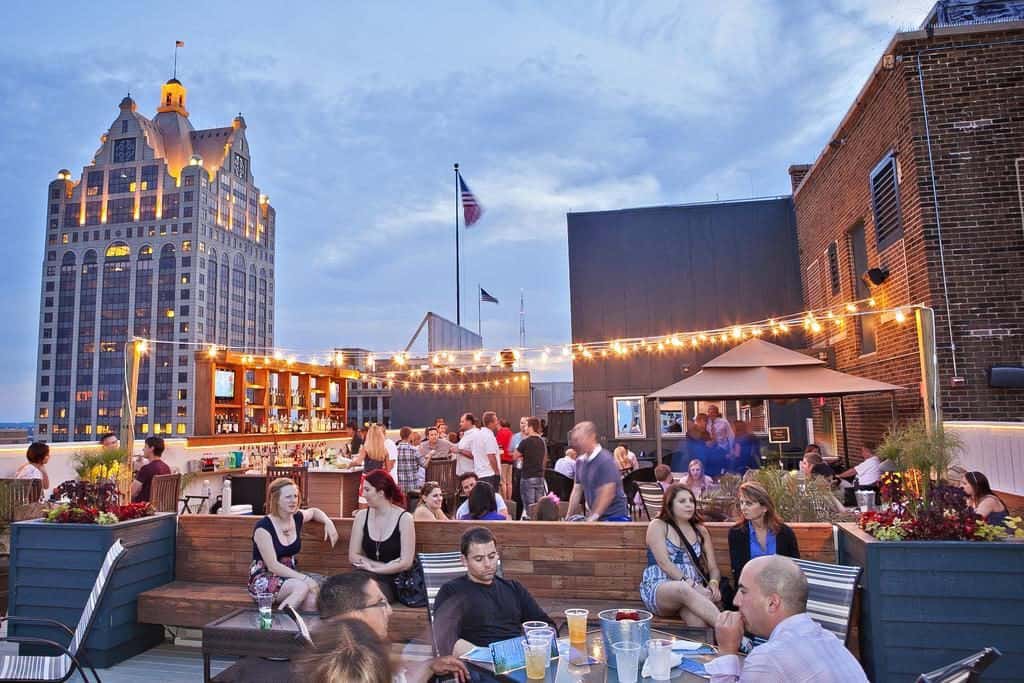 Frequently Asked Questions About the MAC
Can my whole family use the MAC, and can I bring guests?
If your family members are actively using their passport membership, they can take advantage of the MAC's athletic and fitness facilities, as well as dining. Our members can invite as many guests as you'd like to the MAC, but you must be with them during their visit. Your guest will be charged $18/day and may visit up to 5 times per year.
Where do I park at the MAC, and what is the cost?
There is a parking garage next to the MAC, and they may be able to provide discounted validation on your parking ticket. However, this is not guaranteed and pricing for parking may vary depending on what events are going on downtown. There is a valet option, which is $5, plus tip.
For more FAQ's regarding access to both Elite Sports Clubs and the Milwaukee Athletic Club, click here. You can also learn more about the changes to the MAC and its history by reading this article at OnMilwaukee.com.
SaveSave
SaveSave