For a long time, the American Academy of Nutrition and Dietetics has been speaking in very general terms to "eat a variety of foods." Today, scientists are able to be more specific about their research in order to target those foods that will help you prevent certain kinds of illnesses and disease processes. These include heart disease, diabetes, and some cancers—and promote better overall health. You can look better and feel better, too, when you eat a healthy diet. So, consider putting some of these foods to use in your eating plan today, and every day!
Berries
According to the American Cancer Society, foods rich in vitamin C may lower the risk of cancers of the gastrointestinal tract. The antioxidants in berries may help maintain normal communication of the neurons in your brain. Strawberries are an excellent source of vitamin C, and raspberries and blackberries are good sources too. Strawberries, blueberries, raspberries and blackberries are also low in calories and high in fiber.
Cruciferous Vegetables
Vegetables in this family contain compounds called glucosinolates, which are being studied for possible anticancer effects. A new laboratory study shows that compounds in cruciferous vegetables can selectively target and kill cancer cells while leaving normal, healthy cells unaffected. The family includes broccoli, cabbage, cauliflower, brussel sprouts, kale, turnips, radishes and watercress.
Nuts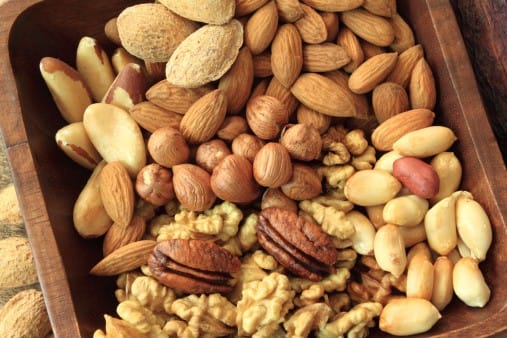 Almonds are rich in vitamin E, an antioxidant that may help protect against heart disease and promote brain health. Some research suggests that nutrients such as vitamin E may be important in lowering the risk of Alzheimer's disease. Nuts also are high in protein and fiber (but also in fat, so be careful with portion size).
Whole Grains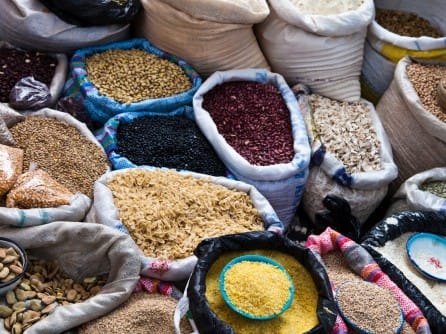 In contrast to refined grains, such as white flour and white rice, whole grains are rich in fiber, healthy fats, vitamins, minerals and phytochemicals. Eating whole instead of refined grains can help to lower cholesterol, triglycerides and insulin levels, decreasing the risk of heart disease. Eating whole grains can also reduce the risk of diabetes and improve digestive health. Refining wheat strips away significant amounts of vitamins B and E and virtually all of the fiber.
Courtesy of the American Cancer Society, and the Cotton—O'Neil Heart Center. Spring 2013, Heart Health News.
Sweet-and-Sour Savoy & Fennel Salad
Serves 4
Ingredients:
• 1 ½ cups thinly sliced Savoy Cabbage (about 6 oz.) [or Napa Cabbage]
• 6 Tbs. Olive Oil
• ¾ lb. Fennel Bulb (sometimes called anise) stalks trimmed flush with bulb and bulb chopped fine (about ¾ cups)
• ¼ cup Water
• ¼ cup Cider Vinegar
• 1 cup Orange sections
Preparation:
1. Using a sharp knife cut cabbage and fennel in strips as you would for coleslaw.
2. Mix well.
3. Mix dressing ingredients together.
4. Pour over salad mixture.
5. Section orange and add.
6. Let set in refrigerator for 1 hour.
7. Serve chilled.
Looking for more recipes to add to you cookbook? Or just general guidance on how to incorporate the above foods into your daily menu?
Schedule a Nutrition Consultation
Berries, cruciferous veggies, nuts, and whole grains! Oh my! Do you eat foods from all of these categories on a regular basis? Tell us in the comments!
---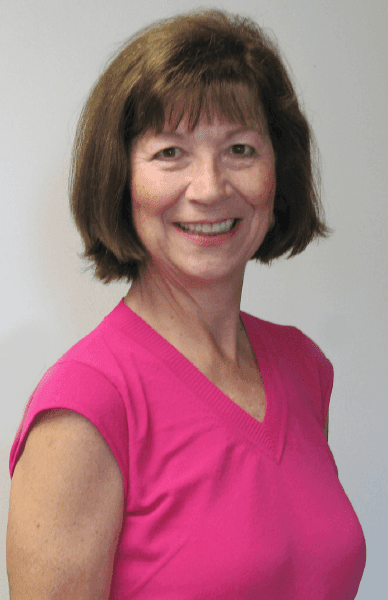 Written by Rita Larsen, RDN, CD; Elite Sports Clubs Nutrition Educator & Diet Counselor
Rita is certified in Positive Psychology, University of Penn; has a BS in Dietetics from Kansas State University; and an Internship and Masters at the Indiana University Medical Center.