A fairly new member to the club and nutrition client, DJ, has perfected a delicious energy boosting smoothie that she has "first thing in the morning before breakfast," which she follows up with a simple oatmeal or egg dish. DJ also enjoys preparing the smoothie after her workout just before a small lunch.
After years of perfection, DJ admits that she has come to not rely on a single set of ingredients, but rather uses what she has in her freezer or on hand. The drink has core ingredients but then you can add from there based on how you feel that day! These are her core ingredients:
2-3 cups spinach, kale or other power greens. Can add cucumber or carrots. If you include skin it can make drink a bit bitter. And, there is lots is water in cucumber, so add less liquid.
1 large apple, Granny Smith is a good choice!
1/2 cup of any of the following or mix any combo to equal 1/2 cup. Can add more than 1/2 cup but try to watch the ratio of fruit to veggies: mango, pineapple, strawberries, blueberries, peaches, nectarines, 1/2 banana, kiwi, cranberries, pear, oranges, red or green grapes, or shredded coconut. (Frozen fruit is nice if you like a colder drink).
Add juice of 1/2 small lime or lemon.
Lastly, the finalé, the liquid and spice!
Liquid: cup or more water, coconut water, ice tea, Diet Lipton Citrus flavor works well for a sweeter drink. Try not to add fruit juice for liquid. If you add fruit juice for liquid cut way down on the whole fruit.
"Spice": Ginger, turmeric, hemp seeds, flax seeds, chia seeds, flaxseed oil, fish oil, and homemade maca powder.
DJ reminds us that "I'm not using this as a protein drink so I'm not adding protein powder, milk, or milk alternatives but you can. I use this as the first thing I drink before breakfast."
"Rita and I have calculated the calories to be less than 200. However, on close examination you will notice that it contains most of the servings of fruits and vegetables I need for the day. Best part, it is a great start to the day, and afterwards, I'm just not that hungry!"
Our thanks to DJ for sharing this absolutely healthy, nutritious drink recipe! And don't forget to always use a higher powered blender to break up all that good fiber!
What are your favorite smoothie drink ingredients? Do you have a go-to smoothie that you drink regularly, or do you like to mix things up?
Get more recipes, follow us on Pinterest!
---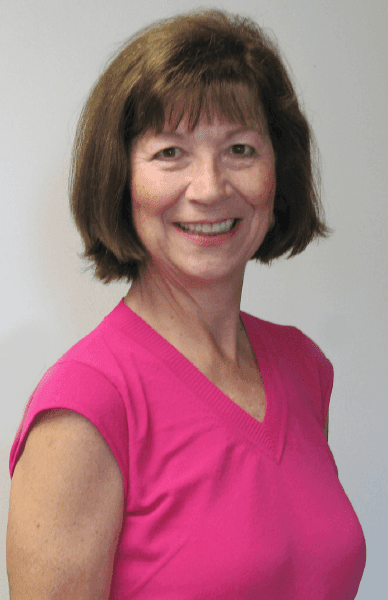 Written by Rita Larsen, RDN, CD; Elite Sports Clubs Nutrition Educator & Diet Counselor
Rita is certified in Positive Psychology, University of Penn; has a BS in Dietetics from Kansas State University; and an Internship and Masters at the Indiana University Medical Center.
Schedule a Nutrition Consultation