If you're anything like me, a great cardio class is one that is easy to follow, changes every week and gets you results all at the same time. If this is you, then you must check out Cardio Kickboxing. This class is really fun, easy to follow and burns a ton of calories—435 in 1 hour!
Where is the Cardio Kickboxing class offered?
Cardio Kickboxing is currently offered at the Brookfield, West Brookfield and North Shore Elite Sports Clubs locations. Class times are offered both on weekdays and weekends with morning and evening times available.
Who is the class for?
For those who have read my class reviews before, I apologize for sounding redundant, but this class really is for most everyone. You will be constantly moving in this class, so it does help to have a decent fitness base, but the class instructors are great and will work with you to modify steps as needed.
What can I expect from Cardio Kickboxing?
Like the title says, this class is primarily cardio-centered, focusing on a combination of jumps, kicks and lunges that work the entire body. At the North Shore location, Amy ends the class with a 10 minute abs workout.
What to bring:
A really good pair of cross training shoes. Since you're always jumping, kicking, and lunging, you'll want shoes with plenty of support.
Water Bottle
Positive Attitude
My Experience:
Since Amy is my Team Weight Loss Challenge coach, I was excited to finally have the opportunity to take one of her classes. She is a ball of endless energy, which I suppose is a requirement if you're going to teach an hour-long cardio class. The class was a nice size, about 12 people, so I didn't feel lost in the crowd. The music was fun as well, which is a requirement for me. If I'm not loving the music, it's difficult for me to get into the class, but Amy's playlist did not disappoint.
We began with a stretch series which slowly transitioned into the cardio routines. What I liked best about this class is that Amy introduced the kick routines one step at a time. This made her class easy to follow and gave a chance to solidify my steps, building my confidence about my performance in the class. Before I realized it, I was putting together 16-count combinations without batting an eyelash.
Another signature of Amy's style is that she likes to work both sides of the body evenly, so don't worry if it seems like you've been doing right leg lunges for what seems to be 20 minutes. She'll make sure you work your left side equally and vice versa.
The cardio portion of the class is roughly 50 minutes, but Amy also throws in an ab workout that is killer (almost literally). She demonstrated certain crunches that I've never even seen before, and after completing them, I was quite certain I worked muscles I never even knew existed.
I left the class feeling tired and accomplished. I burned a total of 435 calories in 1 hour, and it was so much more fun that running on a treadmill watching reruns of Lifetime movie specials.
I usually give a class a few tries before I really go all out and give it my all, but Amy has this reassuring vibe that made me feel like she wouldn't let the class overdo it. A mark of a good instructor is one who can feel out the needs of the class pretty quickly, and Amy was able to do that easily.
I plan on attending this class on a regular basis to mix up my cardio routine. It makes for a great alternative to running and spinning, and compliments weight training classes like Body Pump, the Fix, and BTS.
---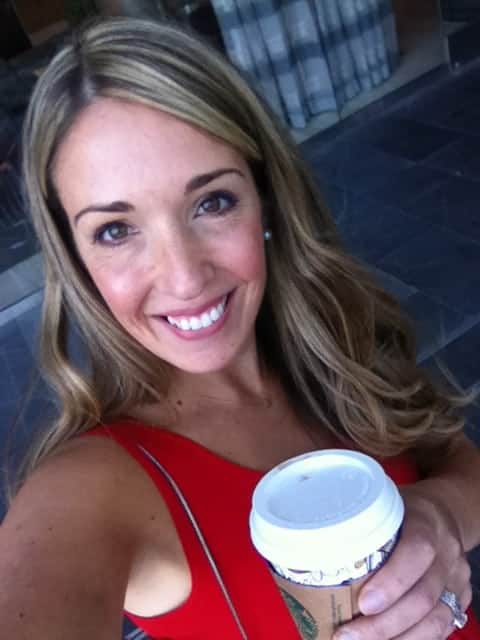 Written by Susan Madden—Member, Mom, and Guest Blog Contributor
Writer, marketer and mom, Susan Madden, has a background working with the Fine Arts in Dallas, TX and Milwaukee, WI. Relatively new to the fitness industry, she enjoys sharing her experiences about the craziness that is parenting and wellness from a novice perspective. She is a native of Whitefish Bay, WI and now resides in Mequon, WI with her husband Mike and children, Samantha and Blake.