Two years ago, just after my son was born, I was watching an infomercial during his routine 2:30am feeding titled "Get a Dancer's Body." I should have known this program was purposefully placed to prey on sleep-deprived mothers everywhere who would give almost anything to regain the body, not to mention the confidence that existed 9 months and 30+ pounds ago.
I played this game before, but it never fails. Mom or not, younger or older, none of us (including myself) would pass up on a chance to have the body of a dancer. I never caved to the "miracle product" on TV that morning, but I was curious as to what a barre workout entailed.
I took two different classes which are offered by Elite Sports Clubs for Barre workouts. One was "Barre Fusion," a paid small group training program and the other was the new group exercise "Barre 30" class which is free to members. Although the paid class and the free class have some differences, both classes were deceivingly intense and challenging.
Barre Fusion Training
Let's start with the small group training Barre Fusion. Barre Fusion combines exercises performed at the barre in combination with traditional Pilates techniques. Both practices are designed to tone and elongate the muscles with the goal of elongating and strengthening the muscles. The #1 advantage to small group barre is the class size. I was one of 2 people in the class that day, meaning I pretty much got one-on-one training for the entire hour.
Melissa Radmer at Elite Sports Club – West Brookfield helped me with achieving the correct form for each exercise, and I was able to easily ask questions. The hour-long class was a full-body workout with a focus on lower-body exercises (squats, leg-lifts) and core work (lots of abs). I was already sore about an hour after the class had ended, which I knew was a sign this class was a great workout.
Barre Fusion is a fantastic option for those who are looking for a small group training class that focuses on strength training, without the traditional use of weights and machines. While I can't promise you a dancer's body at the end of the 6-week session, you will almost certainly be stronger and more flexible. Want to make the class even more rewarding? Grab a friend or 2 and have them join the class with you!
Barre 30 Class
The Barre 30 class, is a great option for those who are looking for a 30-minute workout that concentrates on a series of exercises designed to elongate muscles and strengthen the core. This class is free, which is nice for those who want to try out the class or drop in on a time that works for their own schedule.
It's a much larger group than Barre Fusion. There were 10 people at the class I attended, which I really didn't mind at all! In fact, if you want to take the class at Elite Sports Club – Mequon, you must sign up ahead of time. The earlier the better, as the class does fill up each week! The larger group was nice, in that there were people of all levels. Some already had the "dancer body," (which gave me reassurance that I was in the right class). Others looked just like me, a mom of 2 who hasn't quite given up hope on getting her body back. I loved the energy of all the people, and since I am a beginner as far as barre is concerned, I was able to remain a bit more anonymous.
The class focused on a series of challenging squat, lunge, core, and arm exercises which were performed in an interval format. Like the small group training, lots of emphasis is placed on form, to make certain that the correct muscles are being worked and isolated. For example: There was a point during the class in which I was beginning to feel pretty confident, until the instructor came over and corrected my form. Turns out the exercise is twice as difficult when done correctly 😉
The Barre 30 class is a great way to mix up a strength training routine, and will compliment any cardio routine. Elite Sports Club – Mequon's Barre 30 class is preceded by an Intro Boxing class, and many of the members in my barre class take both, which makes for a solid, 60-minute workout. I would recommend this class to anyone to tone their muscles. You will be sore for a few days after your first go at a barre class.
The Difference
In my opinion, the biggest difference between Barre Fusion training and the Barre 30 class was the class size. You will get much more one-on-one attention with an hour-long small group training program. But if you like the energy of a larger group, want to try out barre from time to time, or are short on time, then the Barre 30 class is a great option. Each class is taught by well-trained staff who love a good barre workout!
It is my goal this year to incorporate barre into my regular workout routine. I could feel every muscle after both classes, which tells me that my body was working different muscles that haven't been challenged in a long time. While I'm a long ways away from looking like a prima ballerina, I am certain this class will result in a stronger, more flexible, and more balanced me!
Get Started! Tell us about your goals!
---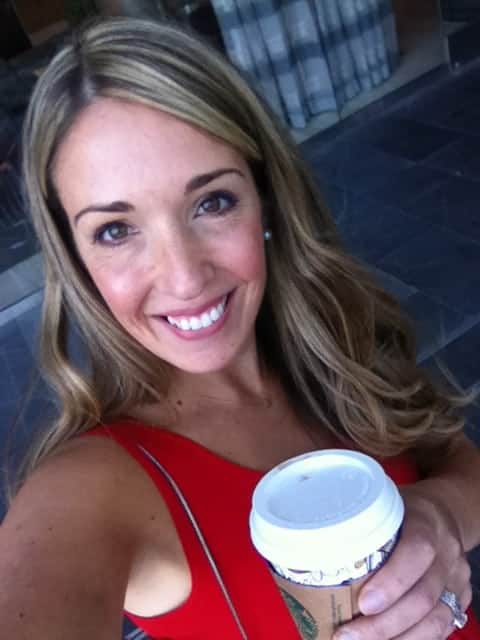 Written by Susan Madden—Member, Mom, and Guest Blog Contributor
Writer, marketer and mom, Susan Madden, has a background working with the Fine Arts in Dallas, TX and Milwaukee, WI. Relatively new to the fitness industry, she enjoys sharing her experiences about the craziness that is parenting and wellness from a novice perspective. She is a native of Whitefish Bay, WI and now resides in Mequon, WI with her husband Mike and children, Samantha and Blake.