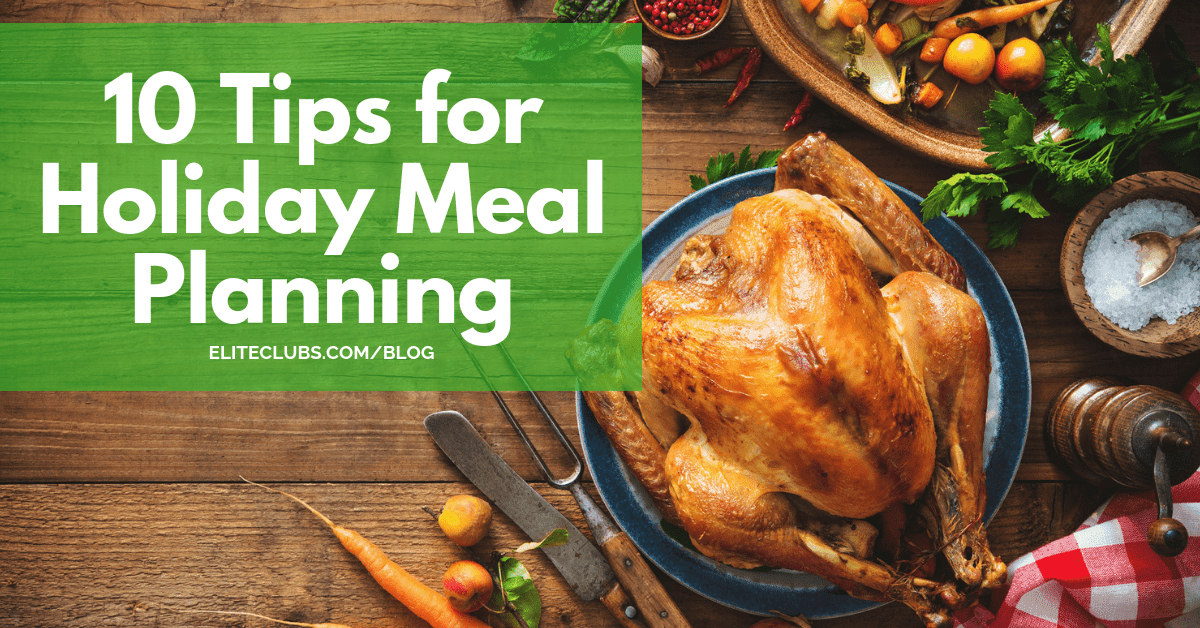 Tips for Holiday Meal Planning
Holiday parties, gift buying, and baking, oh my! Meal planning can be challenging at any time of year. Add in the stress of the holidays and it can quickly become a disorganized mess. Need help keeping up the festivities while maintaining organization and feeding your family well-balanced meals? Follow these tips to make meal planning easier during the holiday season.
Get organized

Write down your meals for the week and create a shopping list. Not only will this help keep you from buying unnecessary items, it cuts down on food waste and overspending. Try planning snacks as well as meals so you can spend less time worrying about what you can eat and more time on special holiday projects like baking!

Use your calendar

Because the holiday season is so busy, it is unlikely that you will be home every night of the week. Save yourself (and your wallet) by marking events down in your calendar so you don't grocery shop or plan meals for nights you aren't at home.

Don't plan too far in advance

Last-minute events will inevitably occur so only plan and shop a week in advance.

Prep your meals

Save yourself some time by prepping as much as you can ahead of time. Find yourself with a rare, lazy Sunday afternoon? Chop veggies, precook rice and prep sauces to get ready for the weekday craziness.

Use a slow cooker

Stews, soups, chicken, roasts – the possibilities are endless! Try out all of your cold-weather favorites in the slow cooker for an easy, healthy meal. The added bonus is extra time to bake or gift wrap while your meal simmers in the kitchen.

Learn to love leftovers

Plan to make a double (or triple) batch of your family's favorite. Leftovers can be used for lunches and dinners later in the week or frozen and saved for another time.

Keep it simple

Try to keep meals and recipes quick, simple, and easy. The holidays are not a time to experiment with new or tricky recipes. The last thing you need is added stress because you attempted a complicated recipe and failed. Stick to the familiar crowd-pleasers and everyone will be happy!

Stock your pantry

Stock up on the shelf-stable essentials such as pasta, beans, and rice. These items will help pull together simple meals in a pinch. Prep large quantities ahead of time to help speed things along even more.

Keep healthy snacks within reach

When holiday treats are easily within reach, it becomes too convenient to grab cookies and sweets. Keep things like oranges, cut-up fruit, and veggies or carrot sticks ready to eat. Store these items in glass containers in the front of the fridge for easy access. We tend to grab the first items we see in the kitchen or fridge so making healthier alternatives more visible will help you make better choices.

Prep breakfast the night before

Not a morning person? Not enough time to make a well-balanced meal before work? Cook a big batch of oatmeal and pre-portion for quick grab-and-go meals. Other great options are hard-boiled eggs with fruit or egg muffins made with chopped veggies. Pre-portioning and preparing breakfast will allow you to grab something healthy on your way out the door to fuel your day of holiday fun!
For more tips on holiday meal planning, come see me for a free nutrition consultation! For comprehensive wellness support, the experts at Elite Sports Clubs are here for you! Find an Elite gym location nearby, or contact our fitness experts to get started today!
Schedule a Nutrition Consultation
---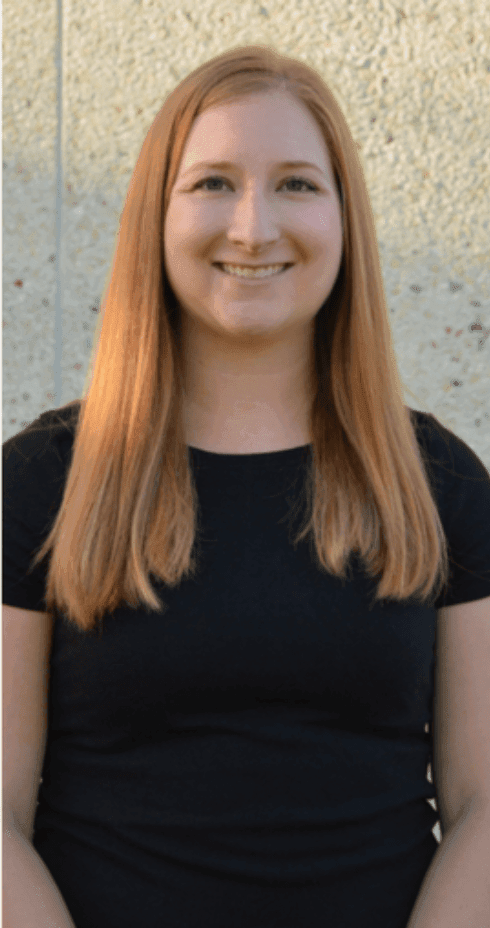 Written by Sarah Brunner, RDN, CD; Elite Sports Clubs Registered Dietitian
Sarah is certified in food allergies/intolerances and nutritional counseling, Academy of Nutrition and Dietetics; has a certificate in Dietetics from Mount Mary University; and a BA in Education and Mathematics from the University of Wisconsin – La Crosse.