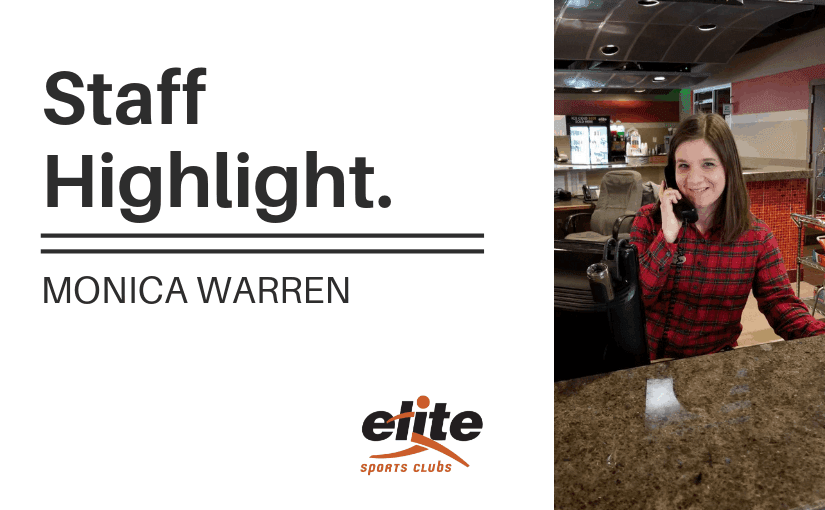 If you've ever visited Elite Sports Club-Brookfield, you'll likely have been met by the smiling face of Monica Warren, our Petite Elite Director and part of the front desk staff. Monica is always there to make sure our members are having a great experience, and to help your kids learn and grow under our youth programs. Read on to get to know Monica Warren!
Get to Know Monica Warren
What position(s) do you currently hold at Elite and any you have held in the past?
Petite Elite Director and Front Desk Attendant at Elite-Brookfield
How long have you been working in the health/fitness/tennis industry and how long have you worked at Elite?
I have been at Elite Sports Clubs for over 16 years.
What made you want to start working in this industry and/or for Elite?
For completion of my Health Promotion and Wellness major from UW-Stevens Point, I needed to have a fitness internship. I grew up in the Brookfield area so I was familiar with Elite (it was called "Highlander" at the time).
What is your favorite part about your job?
I enjoy being a pre-school teacher here. It is so great to see developing minds and their thirst for knowledge. Being creative helps me to create some pretty inspiring learning experiences. After being with pre-schoolers in the morning, I appreciate working hours at the desk, interacting with adults. Being at the front desk, I find enjoyment of service to others. I feel as though there is so much to know about Elite, and I'm always learning something new to help both existing and new members.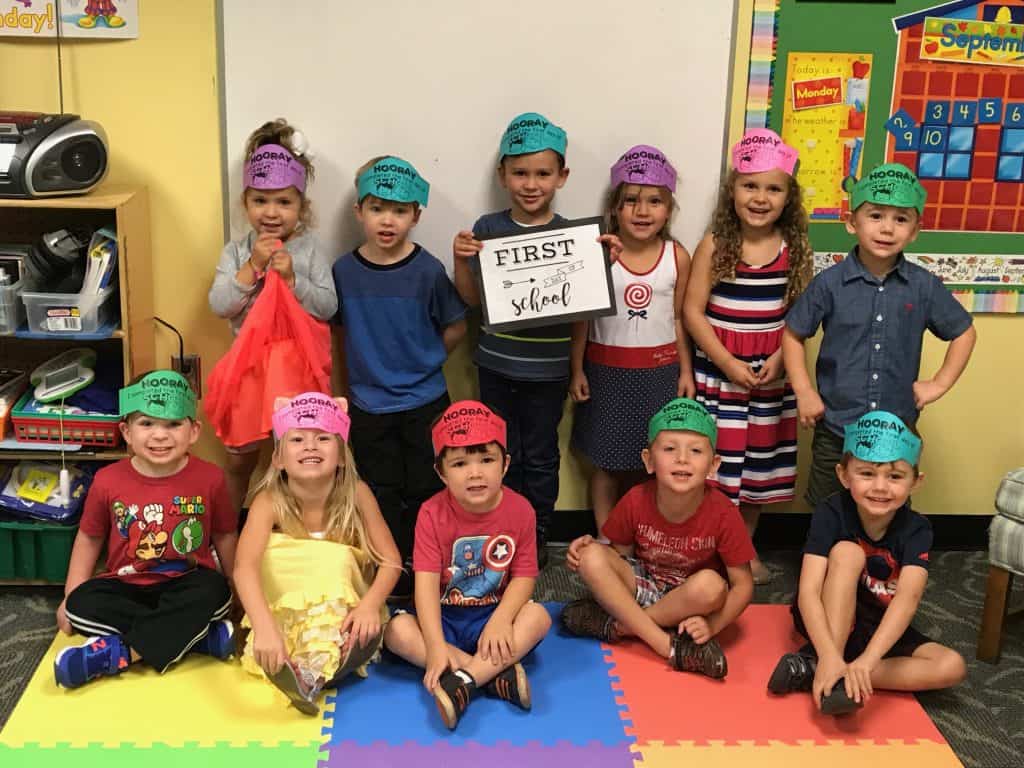 What activities do you participate in at the club or outside of the club that are health/fitness/tennis related?
If I can make it to any group fitness class outside of working, that is time well spent. This past summer, I particularly enjoyed the outdoor yoga at the Mayfair Collection. As far as spending time with my family, we could be found at the outdoor pool, and in cold weather we still love swimming indoors. My older kids enjoy The Quad and practice volleyball skills with my husband. Aside form the Quad being a great space, it's a perk to have the volleyball net up. My husband has also made friends with many of the Brookfield Thursday open volleyball players, too.
What has been your biggest personal struggle with health/fitness/tennis?
Like many people, making time for myself, not making my fitness goals a priority.
What has been your biggest personal accomplishment with health/fitness/tennis?
Staying active is an important accomplishment. I might not get to have a workout of choice, but sitting around is rarely in my day.
What advice do you give people who are coming to the club for the first time?
As difficult as it may be, try different things. If you have the time to spend at Elite, you'll find that you can really make the most of your day here. It's my family's source of entertainment, which is really cost effective.
What advice do you give people who are struggling to make health/fitness/tennis a priority or are getting bored/burned out?
Take a break! Meaning, truly, just sit in the lobby with a book, or have a phone call with a friend. Sit in the sauna and focus on yourself. I know, easier said than done.
What personal advice do you give someone who is looking to get to a healthier point in their life in general?
Putting two feet in front of you! I can say that, because, after having four kids, there's a lot of weight and body issues to deal with.
---
Has your child been in Petite Elite or Mini SCAMP with Monica Warren? Tell us about your experience, or perhaps your own personal health & fitness story!
Share Your Story!
SaveSave
SaveSaveSaveSave
SaveSave
SaveSaveSaveSaveSaveSaveSaveSave
SaveSave
SaveSave