We often get asked about what amenities are included with membership. Naturally, one would want to make sure their needs and interests would be met. When compared with other local fitness centers, we pride ourselves on the wide variety of amenities, features, and programs included with our memberships.
We've Got You Covered
One of our most frequently asked questions from potential new members is "Are exercise classes included?" and of course, they are! From spin to yoga to BodyPump, we've got the most popular group exercise classes in the industry. We also have free childcare included with membership, which is often viewed as a huge value-add for busy parents that want to maintain a fitness routine.
Some folks don't have interests in all our classes or need everything that we offer, and that's perfectly okay. You don't need to attend every single kind of class or use every single amenity to get the most out of your membership here. Even if you use the clubs for one class, you'll still see the value versus a boutique studio that charges every class. The price per session at a cycle or yoga studio varies, and they are often sold in multi-session packages. The price per session can range anywhere from $10-$25 depending on your location and experience level of the instructors. So, if you do 2 classes a week, you're spending upwards of $200 a month as an individual!
You're Not Limited
Smaller fitness boutiques often focus on a particular niche market–i.e. yoga or spinning. Elite offers a wide variety of group exercise classes all included with membership! As we said earlier, if you only have one or two favorite classes, great! BUT the great thing about Elite is that you have options for so much more! Being able to choose is a great thing, isn't it? We think so.
Being a family club, we encourage families to spend time together. Some family members, however, might not have the same interests as the others. If you need some alone time to do your own thing, that's an option as well.
Your Life Evolves
Change is inevitable. As your life progresses, your needs and interests will likely evolve. These changes can be rapid or glacial, but they will happen. The great thing about being a member at Elite is that even though your needs change, your membership doesn't have to (unless you're upgrading the size of your family). Because Elite has so many different programs, it's easy to pivot from one thing to another. For example, perhaps you're really into yoga for a while, but then decide to try spin class.
If you're into group exercise classes, you can also find one that fits into your schedule. We have classes that start early in the morning and continue after your workday is over.
Red Light Therapy
Your Elite membership includes unlimited sessions of Red Light Therapy, which helps your skin and combats seasonal depression. If you were to undergo Red Light Therapy at a salon, you could be paying $80 per month! Read more about Red Light Therapy here.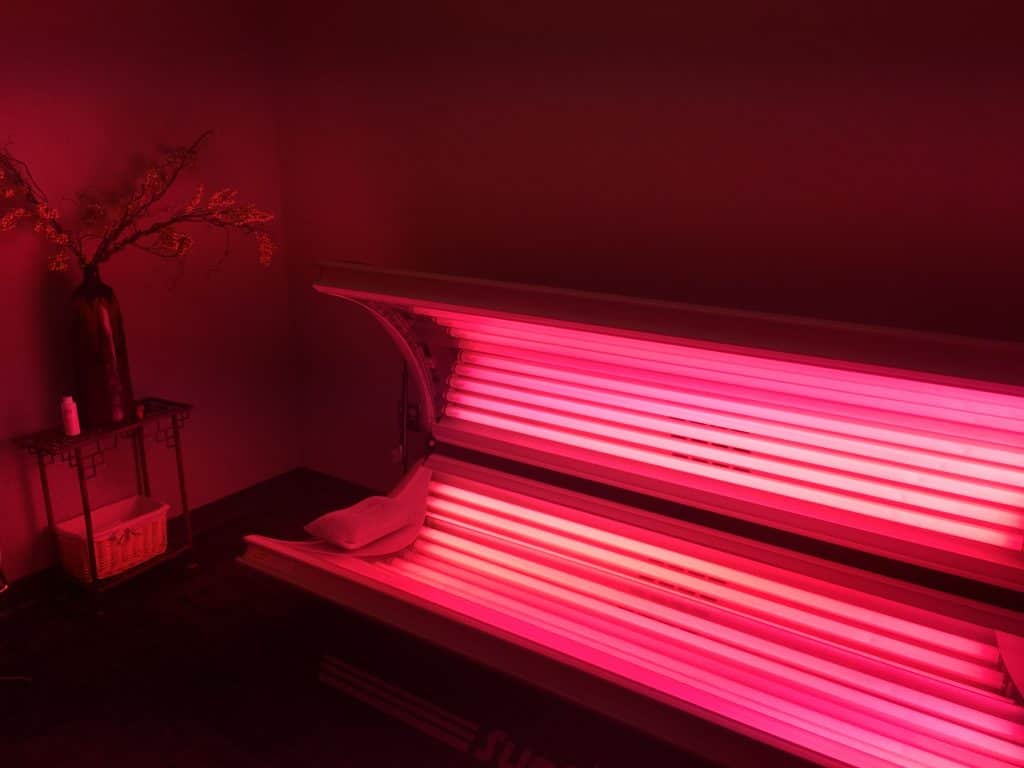 Indoor/Outdoor Swimming Pools
Our 3 Splash Clubs have both indoor and outdoor pools. The outdoor pools are officially open from Memorial Day to Labor Day, but potentially may be longer depending on seasonal weather. However, you can still swim year-round at our indoor pools. All our pools feature saltwater filtration systems, which provide a number of advantages over traditional chemically treated pools. Elite is one of the few clubs in the Milwaukee areas to feature saltwater pools and our members absolutely love them!
By having the pools, we can also offer water exercise classes. These types of classes are low impact (easy on the joints), which are perfect for individuals who cannot do weight-bearing exercise or are recovering from injury.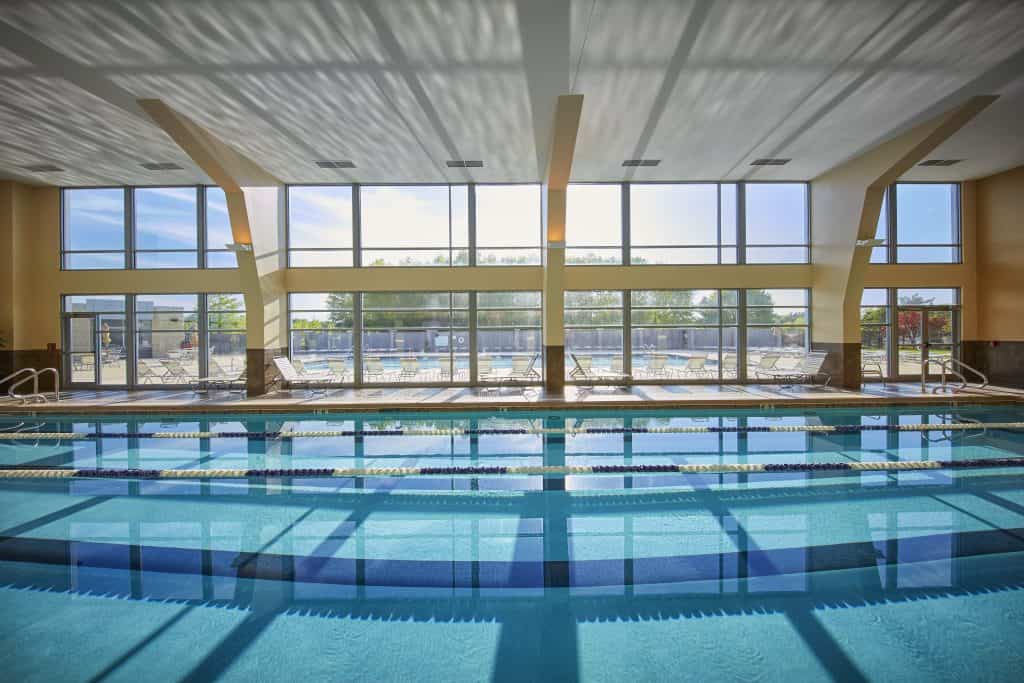 As you can see, a lot comes bundled in your membership at Elite Sports Clubs. You get access to all this and more. Even if you're a little curious, we encourage you to fill out an Inquiry Form or come into the clubs and talk with a membership services representative. They'll answer your questions and show you our amazing facilities!
---
Want to see the clubs for yourself? Schedule a tour and we'll answer any questions you may have!
Schedule a Tour