As Girl Scout cookie season approaches, it may be time to take a closer look at how your favorites rank in terms of calories, fat, and sugar content per serving. Here's a breakdown of Girl Scout cookie nutrition (or rather lack thereof).
Remember, Cookies are Treats
Buying cookies from Girl Scouts is a great way to support various organizations and empower young girls. However, you don't need to eat all of your cookies in one sitting. Keep in mind that cookies are treats and should be treated as such, not consumed in large quantities and not on a daily basis. Watch out for ingredients on the cookie labels such as palm oil, corn syrup, and soy lecithin as these are higher in fat, sugar, and calories, and may be harmful to overall health. These ingredients are found in every Girl Scout cookie so while the serving size may say it's okay to consume four or five in one sitting, try sticking with one or two to satisfy your sweet tooth. The majority of your diet should come from veggies, fruits, whole grains, nuts, beans and lean protein.
Nutrition Breakdown of Girl Scout Cookies
Here is a breakdown of the 2020 Girl Scout cookies to help you make an educated decision:
Shortbread Girl Scout Cookie Nutrition

Shortbread cookies, also known as Trefoils, are a top-five best-seller for the company. The shortbread-style cookies are thinner and lighter, leading to a serving size of 4 cookies. They are relatively low in calories, fat, and sugar compared to most of the other cookies. Overall, a better choice in terms of your cookie options.

 

Lemon-Ups Nutritional Information

Lemon-Ups are crispy lemon-flavored cookies stamped with inspiring messages such as: "I am a leader" and "I am a go-getter." The serving size is only 2 cookies but they are relatively low in both fat and added sugar. The Lemon-Ups are actually a better choice than the Lemonades.

 

Peanut Butter Sandwich aka Do-si-dos

The peanut butter sandwich cookies, also known as Do-si-dos, can be made by two different bakeries – hence the two different names. Both are made with whole grain oats and peanut butter, however, the Do-si-dos contain almost double the amount of sugar per serving. Overall, the peanut butter sandwich is a decent option, but you should beware of the added sugar if your region sells the Do-si-dos.

 

Toffee-tastic *gluten-free* Girl Scout Cookie Nutrition

These cookies are made with rice flour instead of wheat flour and are therefore gluten-free. The serving size is 2 cookies and they are relatively low in fat and added sugar. Overall, they are not the best option, but a good one for those following a gluten-free diet.

 

Peanut Butter Patties aka Tagalongs *vegan*

 

Peanut butter patties, also known as Tagalongs, are vegan-friendly. They contain peanut butter, a decent source of protein, however, they do not contain any whole grains and therefore rank slightly lower on the list. Overall, their sugar and calorie content isn't the worst. Tagalongs, because they are made from a different bakery than peanut butter patties, contain partially hydrogenated oils which are a form of trans fat and may increase your risk for type 2 diabetes.

 

Lemonades *vegan* Nutritional Information

Lemonades can be misleading as there is no mention of lemon or lemon juice in the ingredients. They are a vegan-friendly option, however, they are slightly higher in fat and added sugar than the Lemon-Ups.

 

Thanks-A-Lot *vegan*

Thanks-A-Lot cookies are vegan-friendly, shortbread-style cookies dipped in chocolate and stamped with the saying 'thank you' in one of five different languages. They are higher in saturated fat and added sugar than other cookie options, so they do not rank among the best cookie choice.

 

Thin Mints Girl Scout Cookie Nutrition

Thin mints are one of the most classic and best-selling Girl Scout cookies. These vegan-friendly cookies come with a serving size of 4 cookies, however, you may want to stick with a smaller portion size of these as they are, unfortunately, one of the options that is much higher in fat, calories, and added sugar.

Caramel Chocolate Chip *gluten-free*

The Caramel Chocolate Chip cookies are a gluten-free chocolate chip cookie with caramel and a hint of sea salt. They are only offered in certain Girl Scout council markets and only while supplies last. The serving size is 3 cookies, however, they are much higher in calories, fat, and added sugar than a lot of other Girl Scout cookie options.

 

Caramel Delites aka Samoas

Caramel Delites, also known as Samoas, rank much lower on the scale of healthy options in the Girl Scout cookie world. As a best-seller, these caramel, chocolate, and coconut cookies are loaded with sugar, fat, and calories with a serving size of only 2 cookies. Both types of cookies contain sorbitol, a sugar alcohol which may lead to digestive upset if consumed in too high a quantity. Samoas, as they are produced in a different bakery, also contain partially hydrogenated oils which are a form of trans fat that may increase your risk for type 2 diabetes.

 

Girl Scout S'mores

There are two different versions of this cookie with the same name. One version is a graham cracker cookie sandwich filled with marshmallow and chocolate. The other is a single graham cracker cookie covered in icing and dipped in chocolate. Both S'mores cookies contain the highest amounts of calories, fat, and added sugar of all of the Girl Scout cookies.
Moderation Tips for Girl Scout Season
This time of year, it seems like you get asked by so many different scouts/parents of scouts to buy cookies. It's great to support everyone, but don't feel obligated to buy multiple boxes. Spread the wealth amongst all of them, and buy one box per scout. This way, all your money will go towards supporting the Girl Scouts and you won't wind up with a truckload of cookies at your home.
Another tip is to ration them out ahead of time. If you sit down with a whole box, you'll likely wind up eating more than you should. Divide each box into little snack bags of proper serving sizes. Tuck the rest away in the pantry, or better yet, some cookies are actually good if you freeze them for weeks later.
Health and Lifestyle Support at Elite
The experts at Elite are here to help you reach your fitness goals. This includes our health and lifestyle professionals. Schedule your free nutrition consultation, check out our nutrition blogs, join our 90-day HealthyCARE Program, partner with one of our physical therapists, or treat yourself with our Spa Services. Partnered with our sports, group fitness, and personal training offerings, Elite offers all of the resources you need to meet your fitness goals.
If you have a sweet tooth problem or want to learn more about Girl Scout cookie nutrition, let's talk about it. Schedule a FREE nutrition consultation with me!
Schedule a Nutrition Consultation
---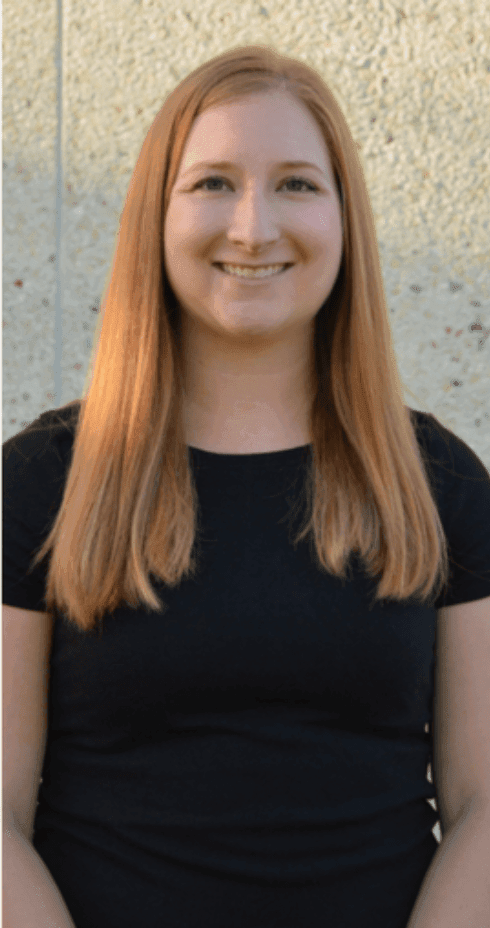 Written by Sarah Brunner, RDN, CD; Elite Sports Clubs Registered Dietitian
Sarah is certified in food allergies/intolerances and nutritional counseling, Academy of Nutrition and Dietetics; has a certificate in Dietetics from Mount Mary University; and a BA in Education and Mathematics from the University of Wisconsin – La Crosse.