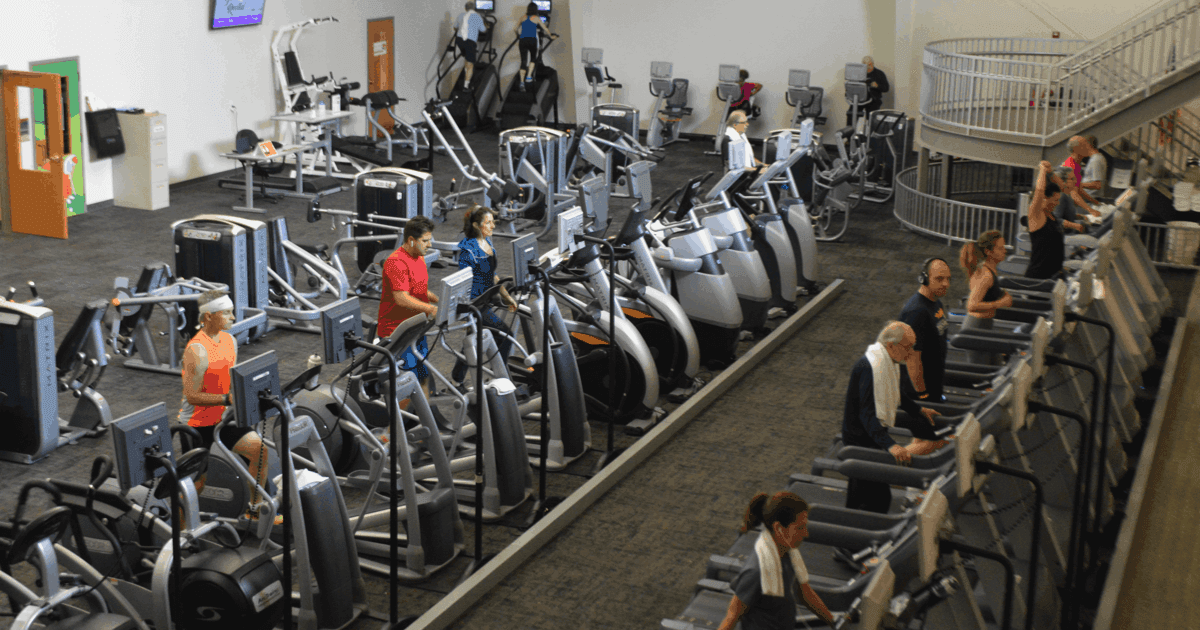 Whether you have decided to make small changes or big changes, joining a health club is a great first step! Nevertheless, as we all know, that's only the beginning. That little plastic membership card isn't going to change your life all on its own. It has to be put to work!  So, let's get started! Here are a few tips to get you started at your new health club.
You joined for a specific reason, right? It may be to improve your health, learn a new sport, meet people, or as a busy mom—just be able to take a relaxing shower! Think about it, what do you really want to get out of your health club membership? Why are you here? Do you have a wedding, graduation or a milestone birthday to get ready for? We can help!
Most health clubs offer many activities to get you moving: committing to small changes can net big results!
If tennis is your game—start by getting a tennis evaluation with a USTA tennis professional.
They will help you determine your level. If you are just starting and want to learn a sport for a lifetime, start with a few beginner group lessons, or a private lesson if you are a little shy. A little more advanced? Your tennis pro should help get you in a league or drill group. All ages and all ability levels, your health club's tennis pros should be able to help.
Get your kids involved.
Family health clubs like Elite Sports Clubs offer a variety of kids programming. Whether they try kids fitness classes, summer camp, or tennis, there are many opportunities for your kids to get acquainted with their peers, make new friends, and have fun! Not to mention, you can spend time as a family and get active together.
Have you gotten a FREE initial fitness assessment? Get it scheduled!
Good health clubs will make sure to get you set up for an initial one-on-one appointment with a fitness specialist to determine your base levels and areas that could use improvement. This isn't something you should put off until you're in "better shape." It is a service that is provided to give you a starting point to reference for when you DO make improvements. (They will also help you set a "SMART Goal.") And then you can stop in for check points along the way too. This way you can really see what's working, and what isn't, making adjustments accordingly.
Later on, or maybe right away, you may like to set a consistent one-on-one session. Great health clubs offer a variety personal training options with highly qualified trainers, which means they should not only have various top-level certifications, but also hold some sort of health or fitness related degree. Trainers of this caliber will be able to better address your specific needs and coordinate with your other health service providers if need be.
Are you a swimmer? Then let's hope you joined a club with an awesome pool…maybe even saltwater?
Check out your club's water group exercise classes, swim laps, take a lesson to improve your technique or learn for the first time—all ages, any time is a great time to hone those swimming skills! Your club should have certified swim instructors on staff that can help. If you are more of a leisurely swimmer, you can walk in the warm water pool for a low-impact resistance workout. There's also nothing wrong with just lounging around the outdoor pool in the heat of the summer, by yourself or with your family!
Do you like yoga, pilates, cycling – try a group exercise class!
The great thing about group exercise classes is that you can join in anytime! Just show up a few minutes early and let the certified instructor know this is your first class. They will help you set up any necessary equipment, introduce you to some of the core exercises, and then keep an extra eye on you during class to help you modify any of the more difficult moves until you get used to the routine. (Read more on how to make the most of your club's exercise classes.)
And if all that isn't enough, keep in mind that the very member service representative who signed you up is a great resource too. At Elite, we keep an open door, so please feel free to contact anyone in our Member Service office with any of your needs—we can help!
Not sure your club can fulfill your specific needs? Tour Elite Sports Clubs! (And ask about our club transfer special!)
Schedule a Tour