Choosing the right sized tennis racquet is important for the development of junior tennis players. Whether you have a child just starting out or one that has outgrown their current racquet, we've put together this handy guide on child tennis racquet sizes.
Kids Tennis Racquet Size Guide
Kids can start learning tennis as early as the age of 3, but typically they start around 4 or 5. One of the great things about tennis is that it can be sized down for kids so they can easily learn the fundamentals of the game while just having fun on the court. Just like we use different balls and smaller courts, racquets are also sized down to be more accommodating.
Racquet size is often determined by your child's age and ability. As your child ages and improves their ability level, they can graduate to larger racquet sizes. Just as we progress them from Red Ball to Orange Ball to Green Ball, they will generally go up a racquet size each stage.
The USTA provides these guidelines for child racquet sizes based on their current level.
Again, this guide is a general rule of thumb. Some children will develop their skills more quickly than others. Also, some kids might grow faster and require a larger racquet because of their physical height.
Elite Sports Clubs Tennis
If you need help sizing up your child's racquet, come see any of our Elite Sports Clubs tennis pros and they'll make a recommendation for you. Our fitness facilities also have a wide variety of tennis offerings for children and adults. These include Ages 10 & Under Tennis lessons, Ages 11 & Up Tennis lessons, Summer Tennis Camps and Lessons, private tennis lessons, adult tennis, court time, and more! These tennis offerings are available at all five Elite Sports Clubs locations and are available for both members and non-members. Call or visit your nearest Elite gym location to get started today!
Sign Up for 10 & Under Tennis
---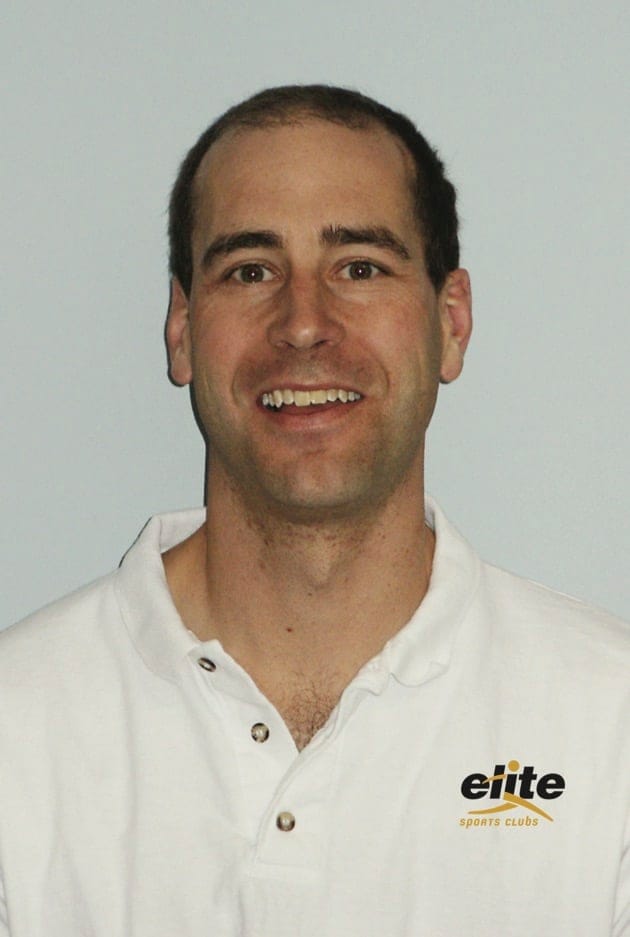 Written by Mike Sharp; Elite Sports Club-West Brookfield Tennis Director & General Manager
Mike Sharp has been an Elite Tennis Pro since 1990. He is USPTA certified, a USRSA Master Racquet Technician, and the Elite Clubs pro shop buyer. Mike is President of the GMITA and also President of the WTA. He previously has served as the Head Pro for the J.C.C. summer camp, Director of Elm Grove's summer tennis, and an assistant coach at Brookfield Central. He was named the Elite Sports Club-West Brookfield Tennis Director in 2002.