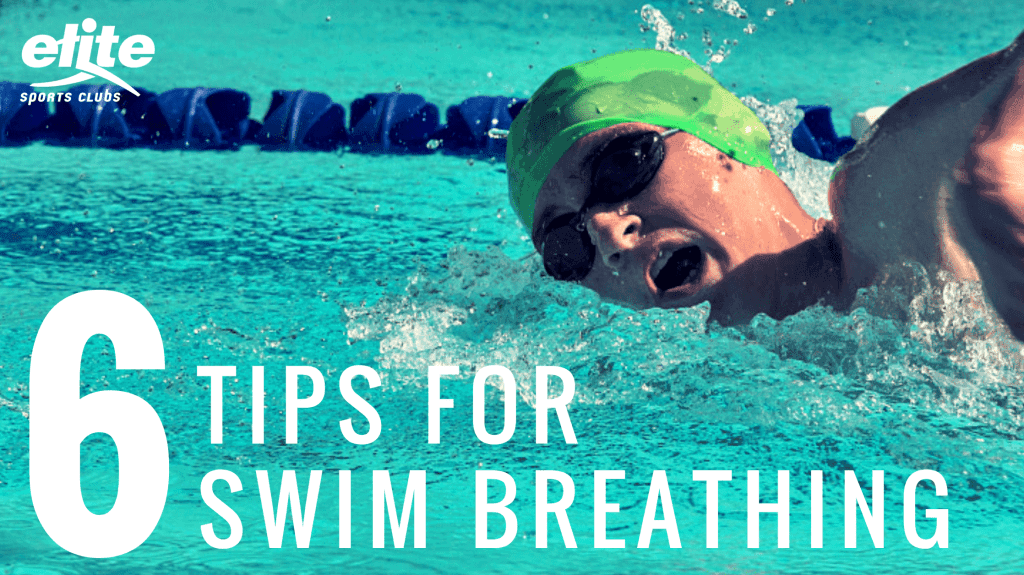 There's so much to think about while swimming. To some it comes naturally, to others it takes hours of practice and instruction. In any case, learning a few new tips here and there is always helpful for new and experienced swimmers alike. Here's some pointers to help you improve your swim breathing technique.
Tips for improving swim breathing:
1. Focus on the exhale, not the inhale.
This means controlling your breath making sure to exhale out into the water, not when your head is turned and ready to inhale.
2. Keep your head still when not breathing.
Head movement hurts coordination and body positioning, so keeping your head still will improve the efficiency of your stroke.
3. Breathe into the "bow-wave."
Remember not to turn your head too far towards the ceiling. The goal is to get your mouth just above the water in the trough right behind the "bow-wave."
4. Don't lift your head or over rotate your head.
Lifting your head out of the water causes the hips and legs to drop in the water, causing excess drag and making the stroke less efficient and more taxing. Over rotating also causes poor body positioning.
5. Rotate your body.
Your spine should act as an axis that your body rotates around. This rotation makes breathing easier and also helps to improve stroke rhythm for better efficiency.
6. Learn to breathe bilaterally.
Breathing to both sides helps to create even work for both sides of your body, improves your rhythm, and improves your breath control. The gold standard to work on is breathing every 3 strokes. A great way to work on breath control is to work on breathing at various odd numbered stroke intervals such as 3, 5, 7, 9, or even higher.
---
By Steve Hoff, Certified Personal Trainer at Elite Sports Club-Mequon
Steve has a Bachelors degree in Physical Education – Health, Human Performance, and Recreation with a Minor in Coaching from the University of Wisconsin Whitewater. He is also an American Council on Exercise (ACE) Certified Personal Trainer. Steve specializes in weight loss, functional training, strength training, sport specific training, and endurance training. He enjoys working out, competing in disc golf tournaments, swimming/playing with his yellow lab, coaching swim, Netflix, and helping others live healthier lives.  "Being healthy is not a destination but a way of life. I joined the fitness industry because it's always been my passion to help other people achieve their goals of being healthier and enjoy their lives more." Steve has been with Elite Sports Clubs since 2015.
Set up a Free Fitness Consultation