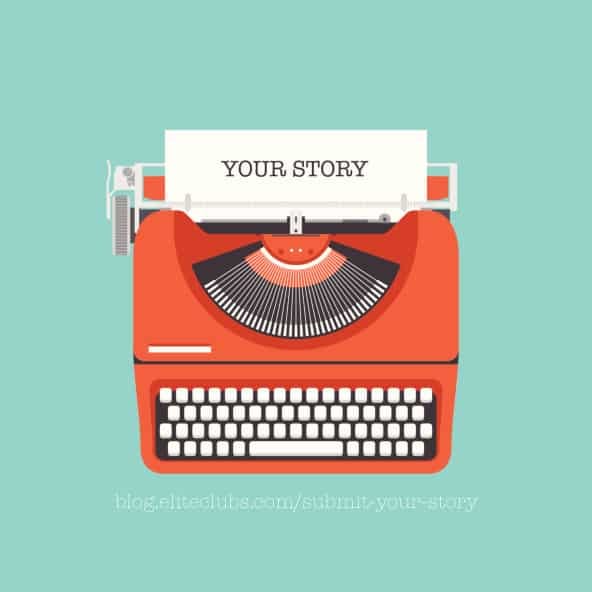 Many of our members here at Elite Sports Clubs are quite accomplished, yet also quite humble. We have heard so many great stories from—and about—our members over the years, but we know there's more to share! Your stories of struggle and accomplishment, goal setting and goal reaching, or just acknowledgement of all the little steps you are taking to "get there" serve as a huge inspiration to others. And that, to put it simply, is why we ask that you share your story!
Having a little trouble finding the right words? Consider any of these questions to get started:
What was your biggest fear before starting a new workout routine or joining Elite? Did it come true, and if not, what happened instead?
Describe your 1-3 top goals when you joined? What steps are you taking to reach them?
What kind of results have you found after you started to workout regularly, work with a trainer, joined a group exercise class, etc.?
Is there something that has happened during your time at Elite that really made you feel like you have made progress towards your goals?
Is there someone at Elite that has had a particularly positive impact on your time with us?
What has been the most valuable aspect of your membership at Elite?
What, specifically, is your favorite thing about Elite, and why?
If you were to recommend us to your best friend, what would you say?
Now it's your turn! We promise it will only take a few minutes and be completely painless!
Share Your Story!