It is amazing that a 5000 year old tradition has become such a popular way of life today. The power of yoga lies in its simplicity, flexibility, and diversity. The benefits range from inner peace, to increased overall fitness, to healing aches and pains. Many people think that yoga is "just stretching." While stretching is certainly involved, the practice is really about creating balance in the body—developing both strength as well as flexibility. Yoga is also known for uniting mind, body, and spirit. Anyone can start a yoga practice, I say if you can breathe you can do yoga!
Whether you're a novice yogi still searching for the style that best suits your needs, or a yogi with hundreds of hours of experience, you will find that yoga supports the body and mind in a number of ways. The great thing about it is that your practice is always evolving and changing, it doesn't get boring. Although the poses themselves do not change, your relationship to them will.
How often should you practice?
For ideal results it is best to practice 2 to 3 times per week. Over time, one can expect increased flexibility, toning, and strengthening. This is done through the performance of asanas (poses) each of which has specific physical benefits. The poses can be done quickly in a sequence, creating heat in the body through movement (vinyasa style) or more slowly to increase stamina, perfecting the alignment of the pose. The poses are a constant, but the approach to them varies depending on the style of yoga in which you choose. Like anything else, the more you practice, the more strength and power you reclaim for your body—building more muscle, and building more confidence.
What are the lesser known benefits?
There are also psychological benefits to challenging yourself to doing something you may have never done before. Doing something when your mind or body says it doesn't want to is empowering! Yoga is not a competition, it's a practice. You should challenge yourself, but also respect where you're at. There is no perfect pose; it's all about how it feels that matters.
Flexibility & strength are the yin and yang of yoga.
Why should "non-yogis" do yoga?
If you're a runner, for example, chances are good that your hamstrings, calves, and hips are really tight. Runners tend to overemphasize "yang" exercises (running, weightlifting, cycling) or perhaps the opposite with too many "yin" exercises (deep stretching, meditation).
If you're into weight lifting, you're really going to struggle with flexibility. Resistance training is the ultimate yang practice and you need stretching to balance that out. Repetitive yang activities are what reverse your flexibility, so you need to balance your routine so you maintain (or improve) your flexibility continuously.
If you love "yang" sports, don't give them up, just add "yin" exercises to your weekly routine and you will find your balance.
Elite's yoga program is one of the largest in the Milwaukee area, with five locations and over 50 classes per week, and more than 10 types of classes. All classes are taught by experienced and inspiring certified instructors.
---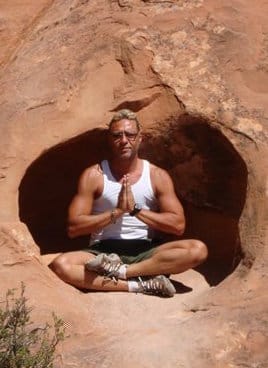 Written by Tom Feest, CYT, ERYT, Elite Sports Clubs Yoga Director.
Tom Feest (a.k.a. yogaman) is a Certified & Registered Yoga Teacher and the director of Exhale Studios for all five Elite Sports Clubs locations throughout the Milwaukee area. Tom instructs many variations of Yoga including Beginners, Restorative, Hot, Vinyasa Flow, and Power Flow which is his favorite. He continues his education regularly attending conferences and additional seminars to stay current with the ever changing world of yoga.