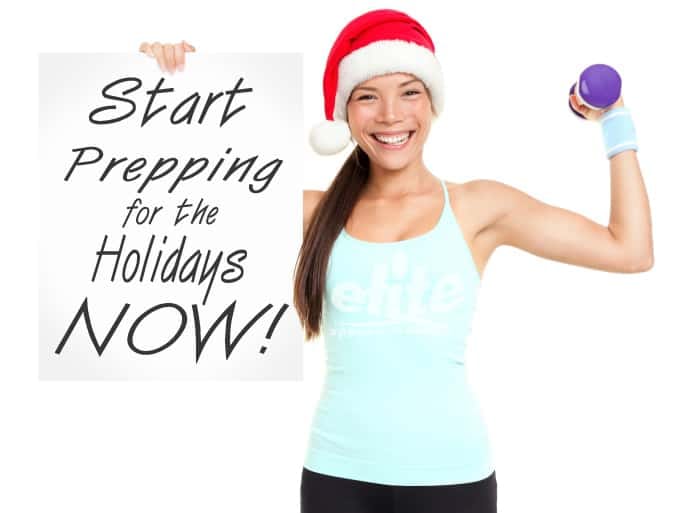 We all know it's a little crazy when we start seeing Christmas decorations popping up in stores immediately after Halloween. (If not before!) But maybe they have a point? Maybe we should start getting (our bodies) ready for the holidays a little earlier, rather than doing damage control afterwards.
Now, we aren't saying that if you prep now, you can binge on whatever you want between Thanksgiving and New Years. Nevertheless, you'll be much more likely to maintain a healthy physique and bounce back from those few indiscretions–come on, we're only human–if you get into a healthy routine NOW.
So, to kick off the holiday season right, let's start with this simple workout. Try incorporating this once a week into your routine.
And just for fun, check out this video of our personal trainers demonstrating a few exercise techniques to help you "train" for Black Friday, one of the most anticipated–and crazy–events of the year! Seriously, some of the madness that occurs at the stores on Black Friday seem more intense than those muddy obstacle course races we all have come to love. Check out the video below. (Not showing up? View it on our YouTube channel.)
What are you doing to prepare yourself for the holidays? Do you brave the crowds to grab some deals on Black Friday, or do you tend to bunker down safely at home the day after Thanksgiving? Tell us in the comments!
Need a little help staying motivated to work out, try small group training! The team atmosphere creates a sense of accountability, not to mention Elite Sports Clubs Personal Trainers are all highly educated and certified to help you find an exercise routine that gets RESULTS and WORKS!