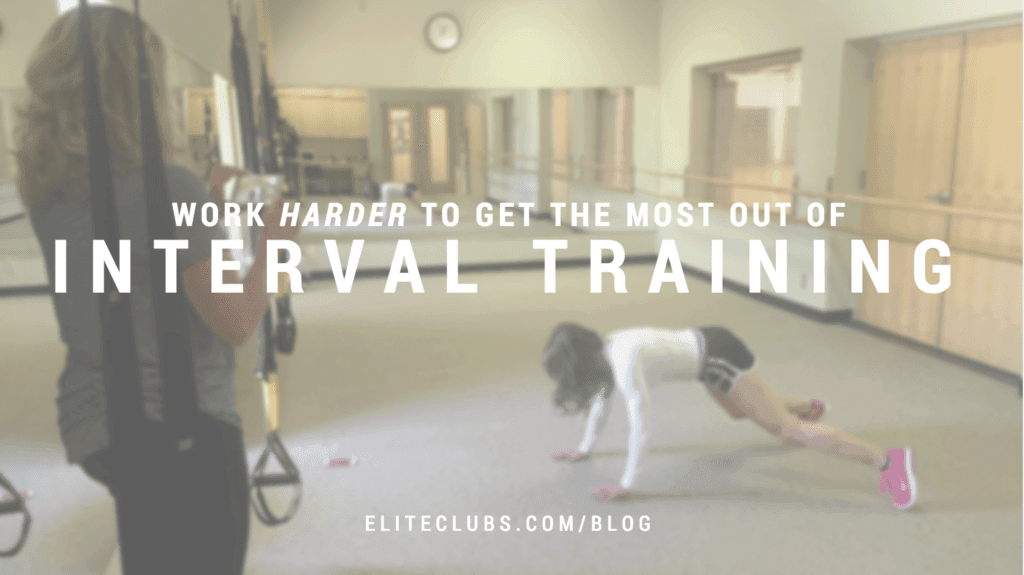 High Intensity Interval Training isn't exactly a "new" concept anymore. We've talked about interval training before here on the Elite blog (see: "Tabata High Intensity Interval Training: The fastest way to fitness & fat loss!") and we offer plenty of classes and training programs that incorporate it as well. Lately though, the newest craze is just how long that interval needs to be; i.e. 20 seconds, 60 seconds, 90 seconds? How long (and how hard) do you actually need to work out to reap the benefits of interval training?
Well, Lori Nickel of the Milwaukee Journal Sentinel had the same questions, and luckily Elite Sports Club – North Shore's Group Exercise Director and Certified Personal Trainer, Amy Hall was here to debunk some of the myths and misconceptions popping up in the news about high intensity interval training. Check out the video and excerpt below from the interview:
There's a saying that if we still look cute at the end of our workout, we didn't train hard enough.

And now there's a theory that if we can talk to our friend next to us while doing HIIT, we're not going all out.

That's the main point behind HIIT — high intensity interval training — and the research findings and subsequent stories you might have seen behind the benefits touted from those seven-minute, and even one-minute, exercises.

They can be effective as long as the effort is there.
Amy Hall, the group fitness director and personal trainer at Elite Sports Club-North Shore, said there are benefits for almost everyone who includes HIIT into their already active lifestyle or baseline workout routine.

HIIT is an efficient way to push the body and the heart rate in a very short amount of time.

But HIIT has to be done in a very specific way: All out.

Think of running from the dinosaurs in Jurassic Park kind of effort.

"You would have to push yourself to the extreme for that one minute," said Hall. "You're pushing yourself to like, 'I can barely do any more.'"
SaveSave