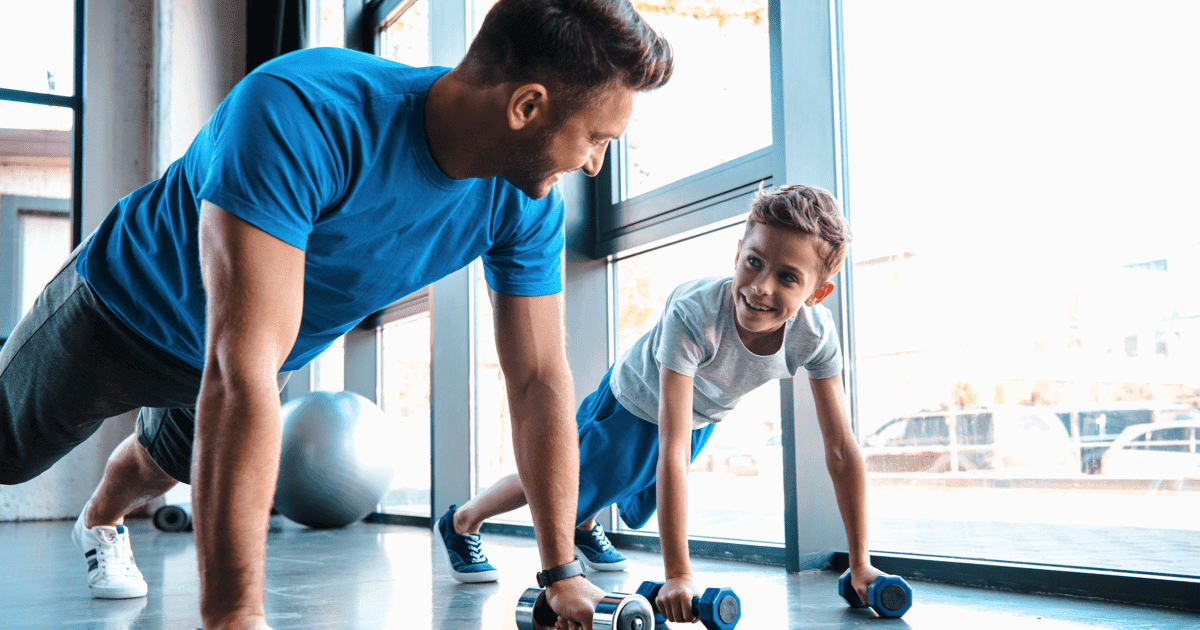 Want to get your children more active? Perhaps they're looking to improve their athleticism for sports. You might be wondering, "At what age is it safe and appropriate for my child to start lifting weights?" Here is a quick guide for child weightlifting in the fitness center.
What Age Can My Child Lift Weights?
Junior members at Elite can begin lifting weights as young as 10 years old, provided that they complete our Teen Nutrition & Training program first. However, children 10-14 cannot use the treadmills or cardio equipment even if they have completed TNT. Children ages 15-17 can use the treadmills and other fitness center equipment if they complete a free fitness orientation.
It's great when our junior members get excited about fitness, and we always encourage healthy lifestyle choices. We do, however, have to stress the importance of safety and etiquette because the fitness center can be a dangerous place with all the heavy weights, machines, and other fitness equipment. We expect all members to respect others that are in the fitness center for the purpose of exercise.
Why Start Lifting at a Young Age?
One of the most common reasons for junior members to want to start lifting is to train for sports such as football, basketball, wrestling, or soccer. While kids can get involved in sports at just about any age, it's far more typical to take fitness and athleticism more seriously when you get to the competitive levels such as high school. If young athletes are looking for additional help to gain an edge in their sport, we have a special program called Athletic & Movement Performance training, or AMP. The primary goal for AMP is to keep kids healthy, while training them in areas such as strength, agility, and stamina.
Another reason for a child to start weightlifting would be to participate with their family members, such as an older sibling or parent. We are a family club, and we encourage families to be active together. It's important to pass down healthy habits to your children so that they practice them for the rest of their lives.
Child Weightlifting Programs
If your child is interested in weightlifting, sign them up for TNT (ages 10-14) or AMP today! More information on both of these youth fitness programs can be found at eliteclubs.com/youth/youth-fitness. You can register for these programs by emailing [email protected].