Fall is upon us and with it comes all the fun activities and seasonal delights associated with this time of year. One of the reasons that makes fall so wonderful is the abundance of apples! Not only are apples tasty and can be used in a wide variety of meals, snacks, and, dare I say it, desserts, they are also associated with fun activities to get you out and moving. Let's look at what makes them so great and some delicious apple recipes to get you into the fall spirit.
Benefits of Apples
So why are apples so great? First of all, there are so many varieties of apples with unique flavors, sweetness and crispness to meet everyone's preferred tastes. Their diversity contributes to their aforementioned versatility, as each apple type creates a distinct blend of flavor in any recipe. Apples also have many nutritional benefits like:
Less than 100 calories (medium size apple)
Great Snack for quick energy
Fat free
Sodium free
Cholesterol free
Contain B and C vitamins for skin health
Good source of dietary fiber
Another great benefit about apple consumption is they leave you feeling full. However, one thing thing to be mindful of is that they contain a good amount of sugar, so eat in moderation!
Apple Recipes
Try these recipes that incorporate apples into many types of foods!
Apple pie is a fall dessert staple. Try baking with this fantastic recipe for Caramel Apple Pie.
Try this recipe for Baked Apple Crisp!
These Baked Apple Chips make for a kid friendly snack.
SaveSave
This Apple Brie Pizza is a creative way to incorporate them into a familiar meal.
Apple Picking
Apple picking is a great fall activity for everyone! It's not just a fun activity to do with your friends and family, but it also has many health benefits. It gets you up, moving, burning calories and best of all, you get to pick your favorite apple!
We hope this was insightful and beneficial to you as an Elite member. Always feel free to to share your story, additional feedback and other recipes!
If you're in need of a free fitness assessment or a new workout plan for this fall, feel free to email me!
Set up a Free Fitness Consultation
---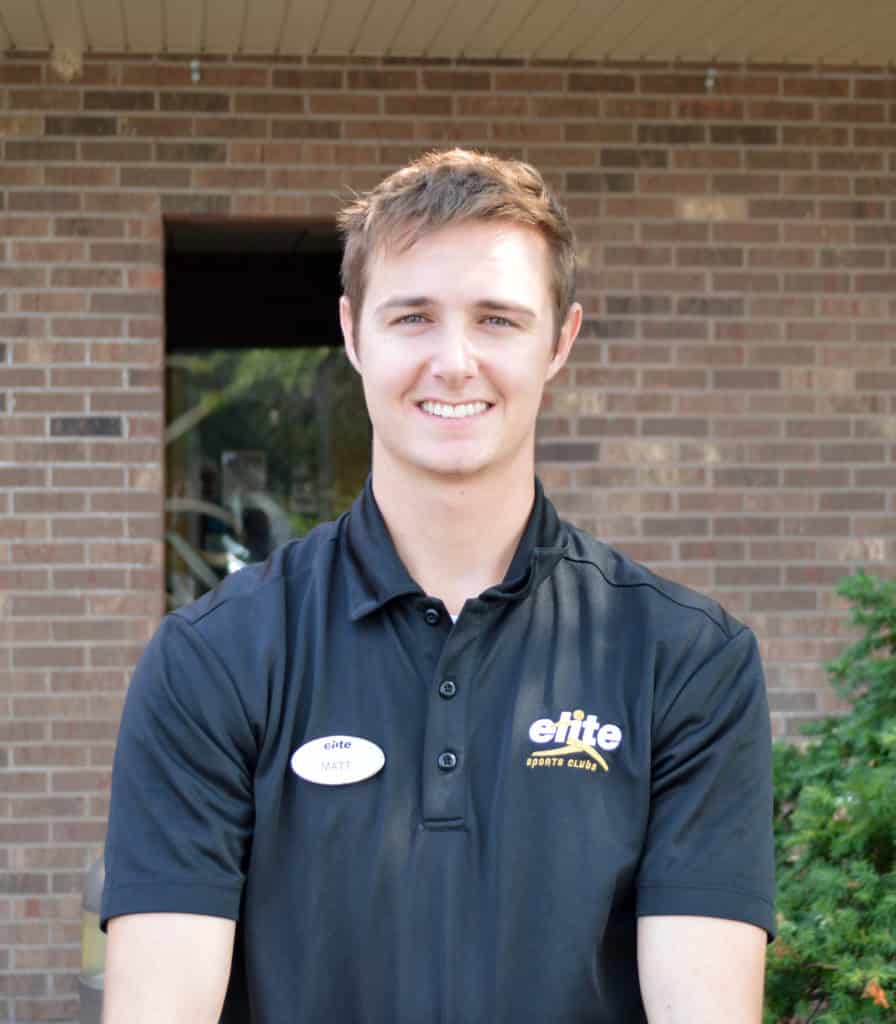 Written by Matthew Bishop, Certified Personal Trainer at Elite Sports Club – North Shore and Elite Sports Club – River Glen.
Matthew has a B.S. in Sports and Exercise Science from Wisconsin Lutheran College, is an American College of Sports Medicine Certified Personal Trainer, and Certified in Advanced Cardiac Life Support (ACLS). He specializes in Sports Performance, Strength and Conditioning, Injury Prevention, Health and Wellness, & Functional Training. Matthew lives by the philosophy of "Anything worth having is worth fighting for" – Susan Phillips and he believes that if you want something, then go get it, and don't stop till you do.
SaveSave
SaveSaveSaveSave
SaveSave
SaveSave
SaveSaveSaveSave
SaveSave
SaveSave
SaveSave