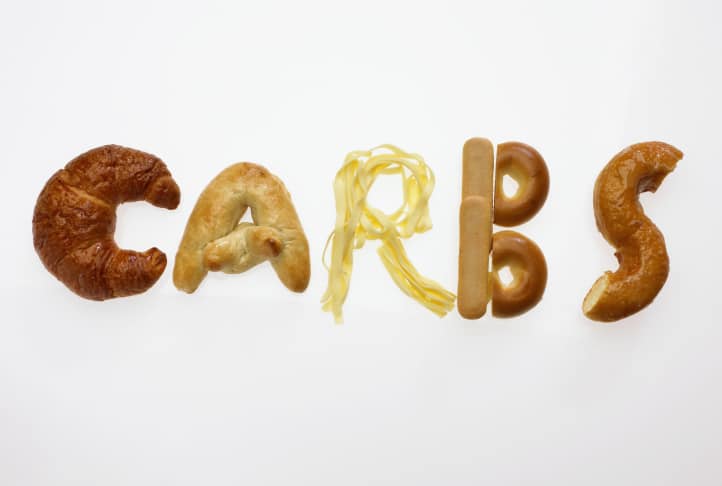 If you are among the many club members who are trying to put together the right combination of foods to match their dietary and fitness goals, then you may find it confusing today for you to figure out just how to add just the right amount of carbohydrates. In truth, much of the confusion has come from the "lay press." For as long as we all can remember, Carbohydrates have been counted on as a necessary part of the plan for diet and nutrition for all ages. Carbohydrates also are a major source of energy and should account for 50% to 60% of your calories consumed daily.
Today, the confusion comes from the idea that many news writers suggest that all type of sugar-contained in food may be bad for you. And, furthermore that, some of those "naturally" occurring foods that contain carbs may put you at risk as well. Over the next few blog posts we will examine these thoughts and see where the real truth is about CARBOHYDRATES.
So, to begin with, where are the carbohydrates found "naturally" in foods? They are in:
SIMPLE SUGARS: CALLED MONOSACCHARIDES AND DISACCHARIDES
ALL MILK AND DAIRY FOODS; AS MILK LACTOSE
ALL FRUITS AND FRUIT DRINKS; AS FRUCTOSE, GLUCOSE, SUCROSE, PENTOSE
ALL VEGETABLES; SOME SIMPLE AND SOME MORE COMPLEX FORMS OF SUGARS
COMPLEX CARBOHYDRATES: FOUND IN WHOLE GRAIN CEREALS, FLOUR, BREAD, RICE, CORN, OATS, POTATOES, AND LEGUMES
In addition, we also have more simple "table-like sugars" to contend with—they are what I call "real sugar," or the opposite of the natural forms of sugar just provided. White granulated sugar or table sugar, cola or soda products or other regular sugar or raw sugar, maple syrup, honey, pie syrups, and any form of cake frostings. These food products are, of course, all forms of granulated sugar, and have no real food "value," as the natural food forms do listed above. In fact, they have a very quick impact on the blood sugar levels in the body, and are, therefore, looked upon differently, from the slower metabolizing forms found in all other food sources of any kind of carbohydrate.
So, the only real problem comes in when those naturally-occurring carbohydrate foods take on a mysterious new life form, as they may not be "so good for you." Recently, I heard someone giving nutritional advice that cautioned the audience to be aware of the detriments of eating fresh whole apples, like we eat every day. And that, the sugar combinations in apples was harmful to them and they needed to be aware that the breakdown timing of available sugars, fructose, could cause them problems due to the breakdown timing of those sugars!
That timing may be somewhere between 30 minutes to 90 minutes to be available for energy use and, I can assure you, that in the weeks to come we will look at the breakdown times of foods, how are they used in the body; and hopefully will bring some peace to the thoughts that nutrition science is just not that mysterious or complicated. It is basic natural science and just not that complicated. So, put your minds to ease, there is nothing to worry about and only good foods to eat.
More to come on carbs next week!
Schedule a Nutrition Consultation
---
Written by Rita Larsen, RDN; Elite Sports Clubs Nutrition Educator & Diet Counselor