With the weather lately, it has a lot of us looking forward to school break and summer weather. With that, comes the increased use of pools and beaches. Elite's outdoor pools plan to open Memorial Day weekend and it's got a lot of parents thinking: is my child safe around the water? To be sure, here's a few swimming safety tips to get you ready for the summer.
The CDC estimates that 10 children per day drown in non-boating accidents. Let me say that again, 10 children a day! Many of the reasons these tragedies occur are totally preventable and for the sake of our children we must be vigilant.
3 Swimming Safety Tips to Remember this Summer:
1.) One of the best ways that parents can combat this is by having their children in swim lessons. The earlier the better! The Red Cross allows children as young as 6 months to be in a parent and child class. Some might think that this is too young but that couldn't be further from the truth.
In Elite's parent and child class children learn to not be afraid of the water and to wait for a parent's permission to enter the pool. Both of which are vital to a child's success in their swimming abilities and gateways to learning to float and eventually swimming independently. To learn more about swim lessons at Elite please check out our website or stop by any Elite location with a pool.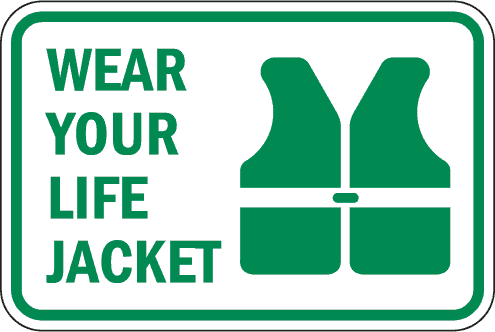 2.) Another one of my top swimming safety tips to keep your child safe in and around water is to have your child wear a life jacket. It is exceptionally important that the life jacket fits well otherwise it won't be able to function properly.
To make sure a life jacket fits properly follow these protocols:
Most life jackets have a weight range, be sure to check this against your child's current weight and just because your child wore it last summer doesn't mean it will be appropriate this summer, additionally if an older sibling wore one last year be aware that the younger sibling may still be too small for it.
It is also a smart choice to look for a life jacket that is coast guard approved. These jackets go through rigorous testing to ensure that they will work in case of emergency. Some un-approved life jackets can even leave children floating upside down!
The last thing to note about life jackets is that is that it is state law that a life jacket is available to every passenger, adult and child, on a boat. Children under 13 must be wearing one at all times.
3.) One of the last, but also most important swimming safety tips is to make sure that your kids are being supervised. Even if there is a lifeguard present, it is a good idea to be watching your children yourself and being hyper vigilant. You may think your child is a good swimmer or that since they are able to touch in deeper water they're safe, but this is a false sense of security. It is best to put the cell phones down and supervise your child by watching them play or by participating in the play time yourself.
By keeping these things in mind, you can ensure that you and your family can have a happy, healthy and safe summer around the water.