We are often asked by parents, "What is the best thing I can do to help my child's swimming?" The answer is simple: swim with them, A LOT. Children will learn by playing in the water, without even knowing it. All families are busy, but it is essential to make swimming one of your regular, year-round family activities.
Playing Family Games in the Pool
Here's an example of how to use play to learn an important swimming skill: Kids love to jump into the water. One of the safety skills we teach in lessons is being able to get to the side for safety. So, when your children are swimming for fun, instead of catching them when they jump in, make them jump in, turn around, swim back to the wall, and grab on, all on their own.
Contests are another fun way to work on skills. Have them push off the wall and see who can glide the farthest. See who in your family can tread water the longest, then add challenges: do it with your hands out of the water, or tread water passing a ball back and forth.
If your child needs to work on endurance, do some fun family races: ride a noodle like a horse, get to the other end using only your legs, or do a family relay race.
To mix up skills, make an obstacle course: go over a noodle, under another noodle, get some toys off the bottom, tread water, get out, and jump back in trying to catch a ball at the same time.
Join Them in the Water
If you didn't notice, I emphasized the "FAMILY" part of all of these activities. The kids are much more likely to get involved when they are swimming if you, the parent, are doing it with them. Put down the phone, put on your suit, and get in the water together! It's a great bonding experience, and everyone will get some extra activity. Each of our Splash clubs offer plenty of family swim time per week. Pick a regular time and day of the week to go swimming as a group, and make it a weekly activity. You will see your children's swimming skills improve immensely, without the boredom and drudgery of having to "practice" their skills.
For further swim instruction, consider putting your children in swim lessons! We have certified year-round instructors and our program uses the American Red Cross curriculum – the gold standard in water safety instruction.
Schedule a Tour!
---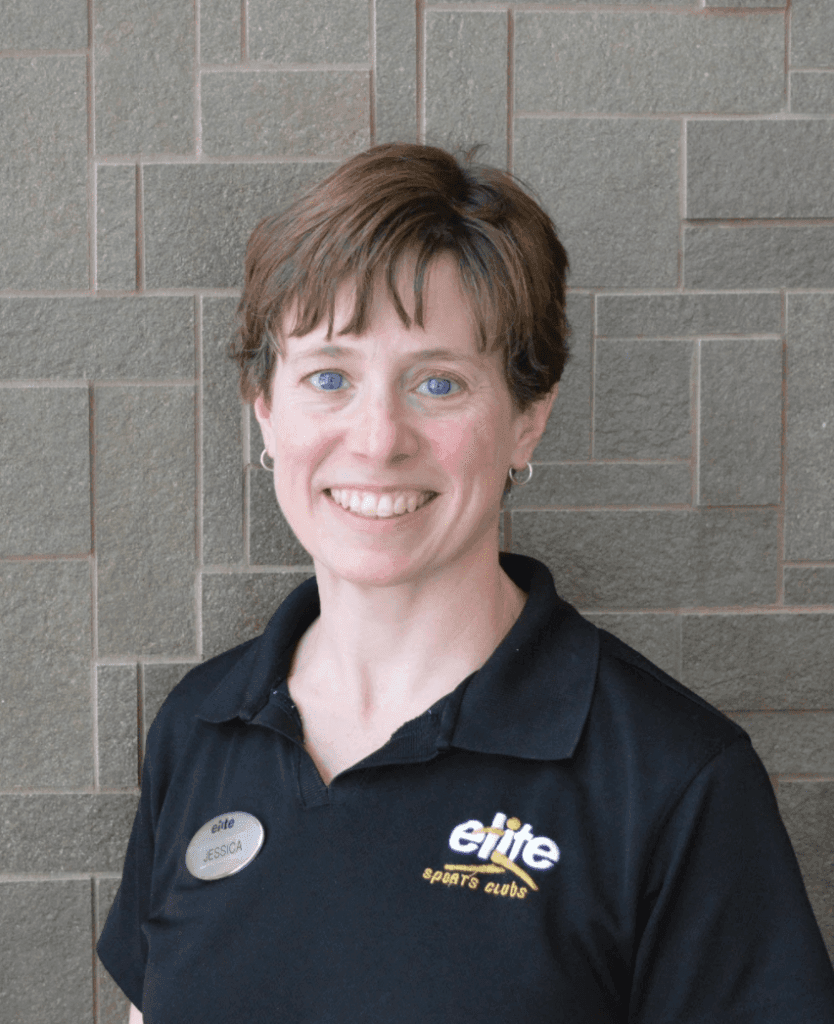 Written by Jessica Heller, Aquatics Director at Elite Sports Club-Mequon
Jessica Heller has a B.S. in Biological Sciences, minor in Spanish (UW-Milwaukee, 1999), Doctor of Chiropractic (Northwestern Health Sciences University, 2002), and post-graduate continuing education focused mostly on rehabilitative exercise, sports injuries, and nutrition. She is a certified Water Safety Instructor (since 1996), Lifeguard/CPR/First Aid Instructor (since 2010), Red Cross Babysitting Instructor (since 2015), Certified Pool Operator (since 2013), Certified Strength and Conditioning Specialist (since 2006), Aquatic Exercise Association Aquatic Fitness Professional (since 2008), and Arthritis Foundation Aquatics Program Instructor (since 2011).