Green beans are a great summer staple in your garden or local farmers market. (Try the Thiensville Farmers Market every Tuesday, and come visit Elite's booth for a free TRX workout with a Personal Trainer!) This recipe calls for fresh green beans, mixed with cooked mushrooms, and topped with lemon zest, walnuts, Parmesan cheese, and salt & pepper to taste. A very simple side suitable for your next get-together, or family dinner. You can even get the kids involved cleaning and preparing the beans!
Serves: 6
Ingredients:
1 lb Fresh Green Beans, trimmed
1 Tbsp Olive Oil
2 cloves Garlic, minced
8 oz. sliced Fresh Mushrooms of your choice
1 tsp Finely Grated Lemon Zest
1⁄4 cup Chopped Walnuts (optional: toast lightly in a dry pan over medium heat until fragrant)
1⁄4 cup Freshly Grated Parmesan Cheese
Salt & Freshly Ground Black Pepper, to taste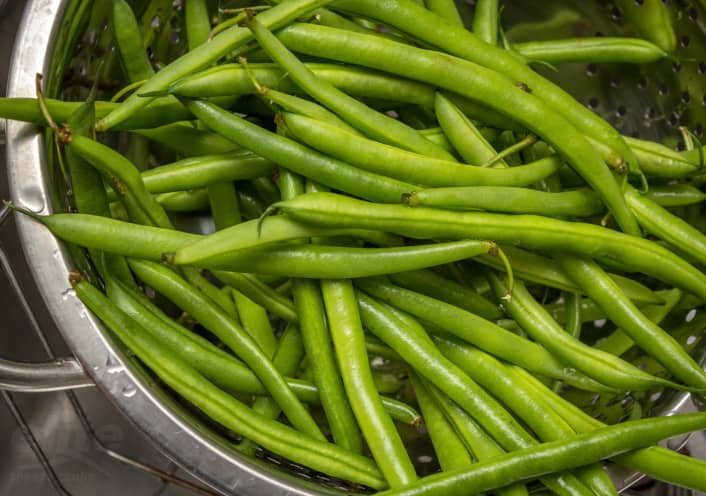 Directions:
Cook green beans in large pot of boiling salted water until crisp, but tender, about 5 minutes.
Drain into a colander; rinse green beans under cold water to stop cooking and keep their bright color; drain well.
In large nonstick skillet over medium heat saute mushrooms in olive oil until tender and their juices have evaporated, about 8-10 minutes.
Stir in green beans; heat through.
Top with zest, walnuts, cheese, salt, and pepper to taste.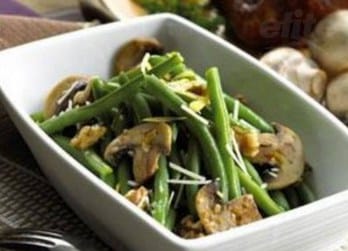 Serving Suggestion:
Try this with grilled chicken, or fresh seafood that you buy—or better yet, catch!
Get more recipes, follow us on Pinterest!
---
By Rita Larsen, RD, CD; Elite Sports Clubs Nutrition Educator & Diet Counselor