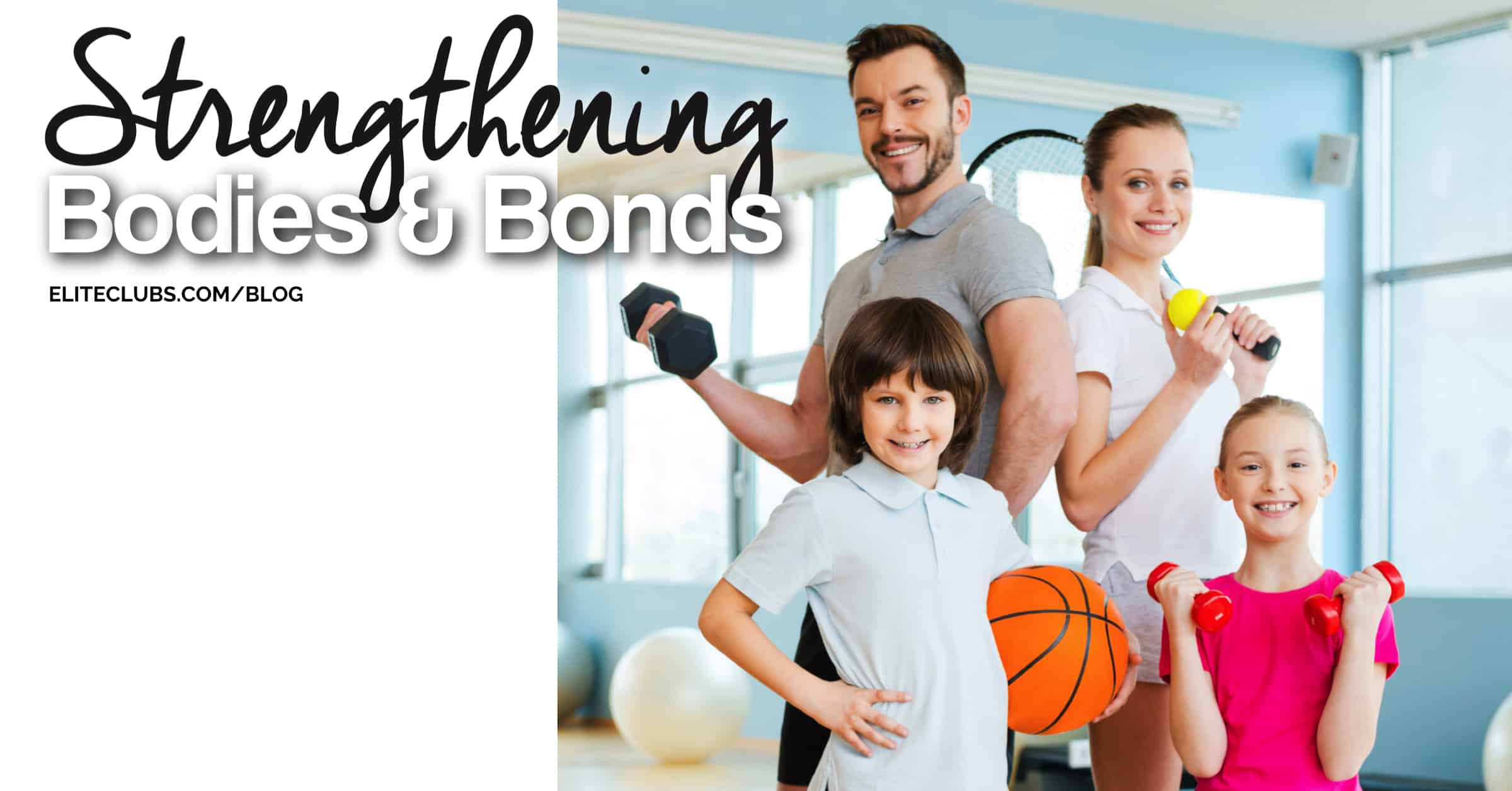 We spend a majority of our time simply hanging out with our families; grilling, watching a football game together, or enjoying a family meal. If we already spend so much time together, why not get off our seats and go workout together? Being able to exercise alongside your family and friends is a lot of fun. The time you get to spend doing something active can even create stronger bonds. Sharing that experience and seeing each other succeed can be so rewarding.
A family affair
Elite Sports Clubs has always been family friendly and that is why there is a huge age range of members who attend group classes. Ages vary from as young as 10 years old (with TNT)* to 80+ years old. Many of our group classes are family friendly. For example, mothers often attend our Monday Night Yoga Fusion classes with their daughters. Generally, younger clients have less body awareness than adults, which can lead to injuries because the body is not in proper alignment. There are modifications for our younger clientele to still participate in the class in a safe way. Modifying the tempo for them can help, so they have more time to get into proper form or keeping the exercises very basic, simple is better!
There is an ample amount of variety within the group classes that are great for nearly all age ranges. While Elite offers many group exercises classes that are inclusive to nearly all age ranges, it is up to the instructor as well as parental discretion as to what age your child should be participating in classes. Typically, classes like Zumba, Dance Cardio, or Boot Camp-type classes are more suitable for young participants. These classes use more body weight exercises versus external loads. Younger clients (typically under 12) shouldn't be concerned about using extra weight, as their growth plates are still developing. So, picking classes that aren't strength-based might be a smarter idea, considering that form is a crucial part to lifting weights.
Something for everyone
If a group class seems too strenuous, there are many ways to modify a workout class within itself! The instructors do a really great job showing different modifications that participants can take throughout the workout. For example, you can march instead of jog, side tap instead of jumping jacks, and push-ups on the knees are just a few ways to modify more difficult moves, while still exercising the muscles.
Other ways of modifying difficult moves is by decreasing your range of motion. If squatting or lunging is difficult for someone with knee issues, for example, they could find a range of motion that is comfortable for them. Working within your individual range of motion is crucial for keeping yourself comfortable, while knowing your personal limits.
If a class seems too difficult at first, it is beneficial to use group classes that come with a program called Smart Start. All Les Mills classes, such as, Body Combat, CXWORX, Body Step, Body Pump and Body Attack use Smart Start. In Body Pump, for example, the participant does tracks 1-4 their first time attending. Then each week thereafter, they add one track onto their workout. Included in the Smart Start program is a 6-week plan that is specifically for beginners, so there is no need to be hesitant when joining a new workout class! Smart Start is a great way to encourage member success when taking a new class.
If you are unsure of which class or Smart Start program to use, Elite offers seasonal introductory courses. The introductory courses are meant to give our members the opportunity to learn specified movements for different workouts. These courses are really designed for our members to mimic the movements of the instructors with more one-on-one time. For example, an instructor may show proper form on core moves, such as a plank. Members then proceed to do said movement exercises while having the opportunity to ask questions and solidify their form.
Social benefits for all ages
No matter which stage of life you're in, group classes can be extremely rewarding. Another big factor for aging gracefully within a group class is the social interaction we get from attending them. Members tend to see the same people week after week in their same classes. They start chatting, form bonds, asking what's going on in their lives as well as their families' lives. Whether it's talking about their grandchildren, or sipping a coffee after class, group classes helps us to form communities within the club.