In 1999 my mother was diagnosed with Stage 2 Breast Cancer. She went through a lumpectomy, chemo, and radiation and seemed to be on the road to recovery. We were very optimistic. Our belief was that she had beat breast cancer and it would never worry us again.
It was during the summer of 2004 that I discovered a lump in MY left breast. During this time my mother was in remission, and was feeling terrific. Throughout my multiple examinations, biopsies and ultrasounds, it was determined that I did not have breast cancer. Instead I had a rare, unresponsive infection that claimed 80% of my breast resulting in a partial mastectomy. My mother was by my side during this entire time. The fear was that without excising the tissue it would indeed become cancerous. I went through 3 different surgeries to remove the infected tissue and reconstruct my breast.
Almost 3 years had passed since my mother's cancer went into remission. A routine scan revealed nodules on both lungs, nearly 20 spots in each. Her cancer had metastasized and was now 4th stage and very aggressive.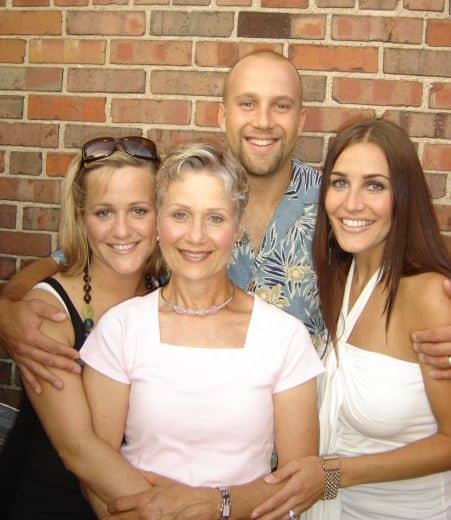 My brother, sister and I were devastated to witness our beloved mother endure countless surgeries, treatments and horrible illness. She never lost her faith or will to fight but we lost our beautiful Mom on November 30th, 2006.
My brother, sister and I were blessed with life and love by this incredible woman and were there to witness her graceful exit onto the next place.
It was now Fall, 2009. At the suggestion of my doctor, both my sister Gina and I scheduled an appointment for genetic testing. After two weeks, we received our results from our BRCA Analysis. Both my sister and I tested positive for the BRCA2 gene. With almost a 90% risk for breast cancer, we both decided to have prophylactic bilateral mastectomies within moments of hearing our results.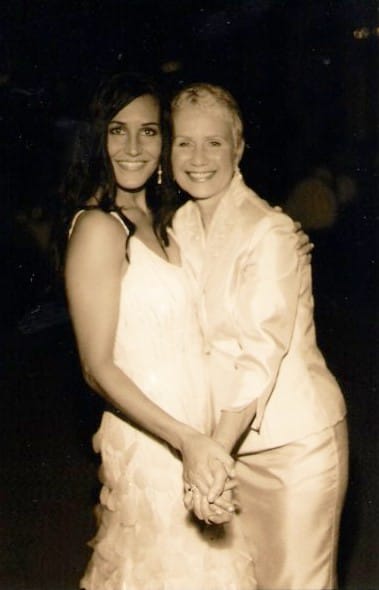 Knowing one of my mother's final wishes was that her daughters never suffer from Breast Cancer; our decision to go ahead with proactive surgery was simple.
My surgery was March 16, 2010. It wasn't easy by any means, but it was the only decision that gave me peace of mind. I feel a great sense of pride knowing that I have made the right choice for myself and my children and I have honored my mother's wishes in the best way I know how.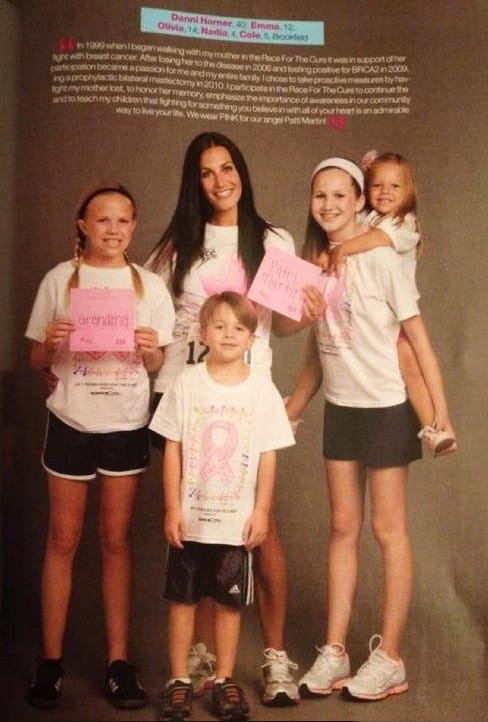 Elite Sports Clubs has continued to offer up their clubs and services to support breast cancer research and causes. Share your own breast cancer story.
---
By Danielle Holtzman, Elite Sports Clubs Concierge