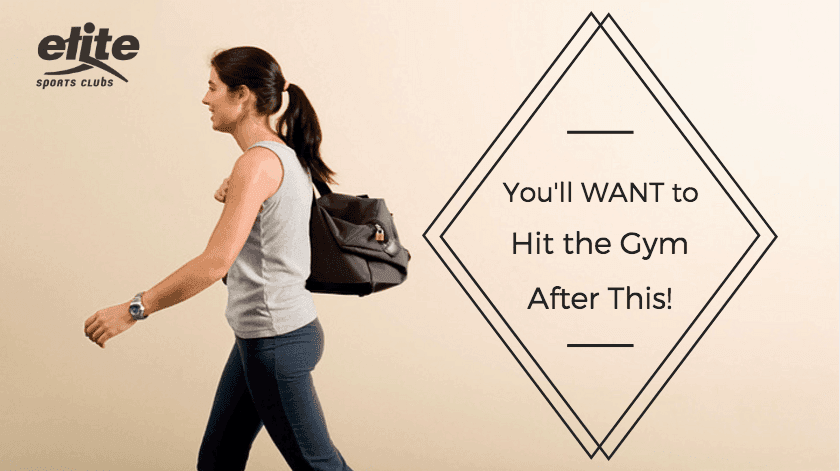 "Ugh." – Everyone's response to going to the gym.
But we assure you, by the time you get to the end of this post…you'll be halfway out your door with your gym bag over your shoulder because you're going to WANT to get started!
1. Sitting Can Take Years Off Your Life
For sitting at a desk for 6 hours a day over a 10-20 year period, you risk knocking 7 "quality" years off of your life. Quality years refers to healthy years without serious medical issues or death.
2. Impress Your Significant Other/Spouse
Doesn't it feel good when your partner looks at you and goes, "daaaaaang!" Head to the gym to keep yourself healthy, fit, and to achieve that post workout glow.
3. Because You Can
Being a member of a healthy club is a blessing, having an able body is a blessing, and having the time to get in a workout is a blessing. So get to the gym and count your blessings as you count your crunches.
4. 1 In Every 4 Deaths Is Attributed To Heart Disease
According to the CDC 610,000 deaths a year are due to heart disease in men and women. Exercising at least 30 minutes a day and eating right can drastically lower your chances of heart attack, high blood pressure, diabetes, and hypertension.
5. Go Shopping…Then Hit The Gym
Cute leggings? Check. Cute new tank? Check. Got some sweet new Nike's? Show them off! The gym obviously isn't about fashion, but athletic wear can be super fun and super functional. Might as well get the perks of both style and sweat out of it.
6. You'll Sleep Better
Yes it's true, getting in a good workout will improve your sleeping quality. Because exercise tires your body naturally, it's easier to fall asleep, stay asleep, and maintain a healthy sleep schedule.
Are you reaching for your gym bag yet? We sure hope so. Come visit us at Elite, we have workout classes and facilities that you'll WANT to take advantage of.
Get Started! Tell us about your goals!