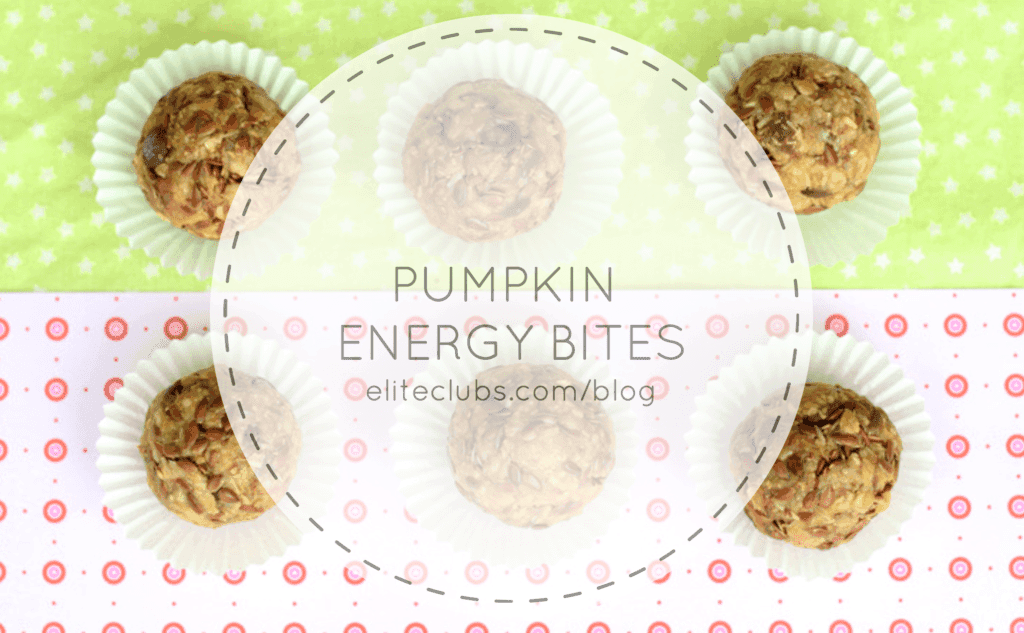 This fall, Elite Sports Clubs fitness intern Taylor Thompson prepared this dish as a quick energy dessert for willing tasters following their workout at various Elite clubs locations. I personally love the great taste and ease of preparation for these Pumpkin Bites, which could be taken to a holiday party without any baking!
Pumpkin Energy Bites Recipe
Preparation Time: 10 minutes
Cooking Time: None
Yield: 28-36 balls
Ingredients:
3-cups dry rolled oats, can be gluten free
1-cup pumpkin purée, can be all natural
1-cup peanut butter, can be all natural, or almond butter
1/2-cup honey or maple syrup
1/2-tsp. cinnamon
1/2-tsp. pumpkin pie spice
1-tsp. vanilla extract
1-cup chopped almonds
1/2-cup dark chocolate chips (optional)
Directions:
Mix all ingredients together. Form into 1-inch balls.
Place on waxed paper and place on cookie sheet.
Place in freezer for 1-hour, and then store into refrigerator until ready to eat.
Keep covered. Will keep for up to a week.
Nutritional Information:
Each pumpkin ball/bite contains approximately 75-175 calories when making 36 balls, and depending on if adding chocolate. (Generally fewer calories than a 3" cookie.)
Additional option: if mixture is too moist, add 4-6 Tbsp.ground Flaxseed, 1-Tbsp. at a time.
Get more recipes, follow us on Pinterest!
---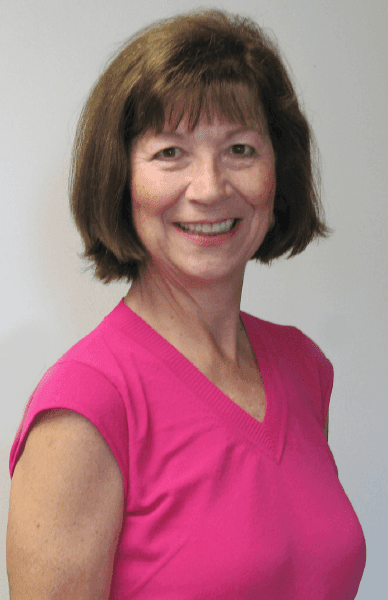 Written by Rita Larsen, RDN, CD; Elite Sports Clubs Nutrition Educator & Diet Counselor
Rita is certified in Positive Psychology, University of Penn; has a BS in Dietetics from Kansas State University; and an Internship and Masters at the Indiana University Medical Center.
Schedule a Nutrition Consultation