Many members ask about whether or not they should be choosing organic produce. Years ago, organic fruits and vegetables were expensive and often unavailable in the grocery store compared to the regular grown produce. However, today, most grocery stores carry the organic produce at a reasonable cost and are much more readily available. This is an important move for us all to make as we continue to search for the healthiest food choices for our families.
The government report issued by the President's Cancer Panel recommends eating produce without pesticides to reduce your risk of getting cancer and other diseases. And according to the Environmental Working Group (an organization of scientists, researchers and policymakers), certain types of organic produce can reduce the amount of toxins you consume on a daily basis by as much as 80 percent.
The group put together two lists, "The Dirty Dozen" and "The Clean 15," to help consumers know when they should buy organic and when it is unnecessary. These lists were compiled using data from the United States Department of Agriculture on the amount of pesticide residue found in non-organic fruits and vegetables after they had been washed. The first article came out in 2010.
The fruits and vegetables on "The Dirty Dozen" list, when conventionally grown, tested positive for at least 47 different chemicals, with some testing positive for as many as 67. For produce on the "dirty" list, you should definitely go organic — unless you relish the idea of consuming chemical residue from some of these foods.
"The Dirty Dozen" list includes:
celery
peaches
strawberries
apples
domestic blueberries
nectarines
sweet bell peppers
spinach, kale and collard greens
cherries
potatoes
imported grapes
lettuce
All the produce on "The Clean 15" bore little to no traces of pesticides, and is safe to consume in non-organic form.
"The Clean 15" list includes:
onions
avocados
sweet corn
pineapples
mango
sweet peas
asparagus
kiwi fruit
cabbage
eggplant
cantaloupe
watermelon
grapefruit
sweet potatoes
sweet onions
Why are some types of produce more prone to sucking up pesticides than others? Richard Wiles, senior vice president of policy for the Environmental Working Group says, "If you eat something like a pineapple or sweet corn, they have a protection defense because of the thick or harder outer layer of skin. Not the same for strawberries and berries."
The President's Cancer Panel recommends washing conventionally grown produce to remove residues. Wiles adds, "You should do what you can do, but the idea you are going to wash pesticides off is a fantasy. But you should still wash it because you will reduce pesticide exposure." Many consumers have suggested a small amount of dish soap in warm water as a spray and subsequently, washing then in a water bath.
Remember, the lists of dirty and clean produce were compiled after the USDA washed the produce using high-power pressure water systems that many of us could only dream of having in our kitchens.
The full list contains 49 types of produce, rated on a scale of least to most pesticide residue. You can check out the full list from on the Environmental Working Group's website at www.foodnews.org.
---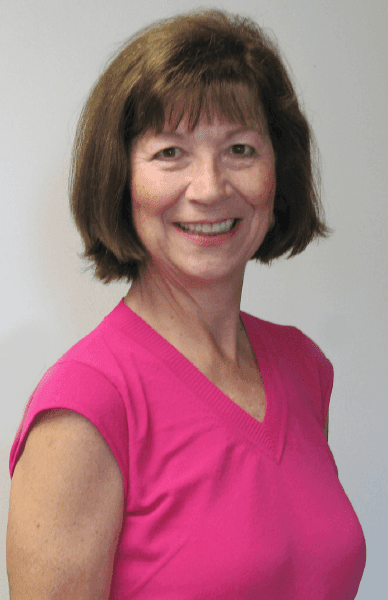 Written by Rita Larsen, RDN, CD; Elite Sports Clubs Nutrition Educator & Diet Counselor
Rita is certified in Positive Psychology, University of Penn; has a BS in Dietetics from Kansas State University; and an Internship and Masters at the Indiana University Medical Center.
Schedule a Nutrition Consultation