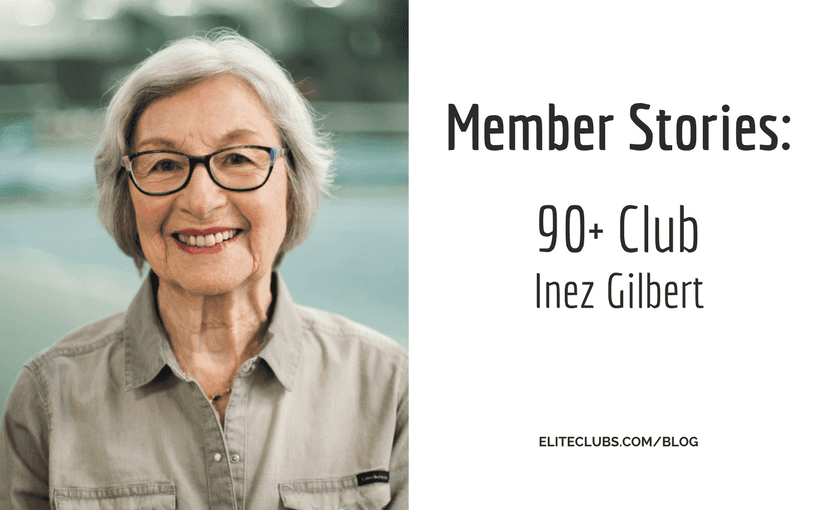 When it comes to living a long life, one can assume that eating healthy and remaining active are the two key ingredients, but after talking to a few of our 90-year-old members, there seems to be a third very important ingredient: having positive relationships. See how Inez Gilbert utilizes the clubs and finds a strong sense of community at Elite Sports Clubs.

Win or Lose, It's All About the Comradery
Inez Gilbert used to go to the Elite Sports Club – River Glen location, but two years ago she switched to the North Shore location to join a tennis league. Once a week on Friday mornings, she makes her way to the club to play tennis. She has been playing tennis for many years and is happy to say that she can still play. When it comes to tennis, the thing she loves the most about the sport is the comradery between doubles partners. She plays in a group of five and every so often they rotate partners, giving them an opportunity to get to know each participant and see which pairs work best together. When it comes to winning and losing, Inez is not very concerned about her tennis record. She is just happy to be out on the court; however, she does always play to win, but win or lose, she just has fun playing!
Inez's advice for living a long and happy life: "Have a positive attitude."