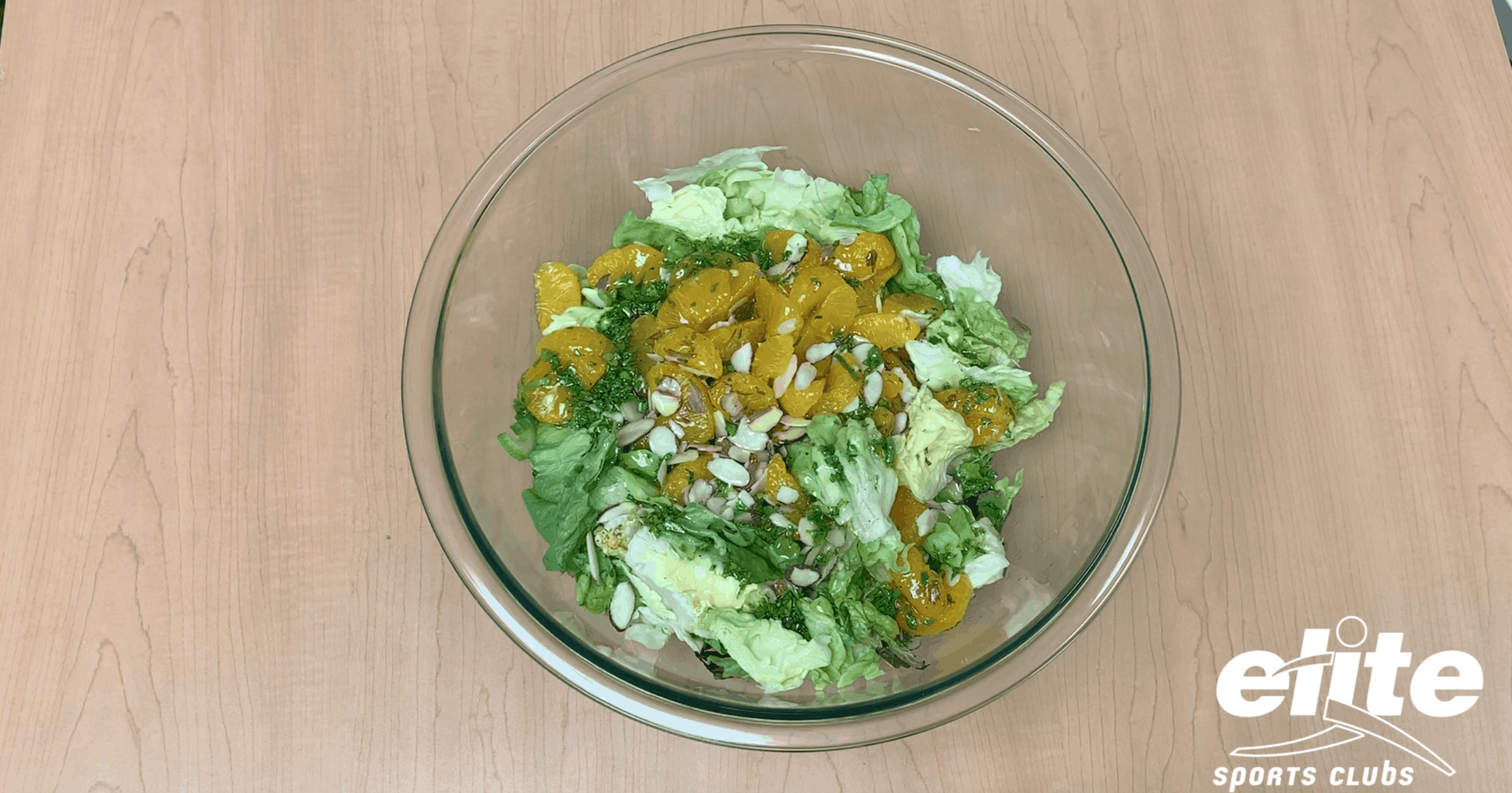 Looking for new healthy recipes? Watch our video for how to make this tasty and healthy Mandarin Salad! The sweetness of the mandarin oranges combines nicely with the crunch of the lettuce and almonds. Plus, there's a special dressing that pairs perfectly with the rest of the salad!
Mandarin Salad Recipe
Get the nutritional benefits from all the ingredients in this tasty salad. Romaine is packed with a variety of vitamins and minerals. You can also add shredded chicken for an added dose of protein.
Ingredients:
Salad:
1/4 cup sliced almonds

 

1/4 head of lettuce
1/4 romaine bunch
2 stalks celery, chopped
2 green onions with tops thinly sliced
1, 11oz. Can mandarin oranges, drained
Dressing:
1/4 cup olive oil
2 Tbsp. sugar
2 Tbsp. vinegar
1 Tbsp. parsley
1/2 tsp. salt
Dash pepper
Dash red pepper sauce

 
Directions:
Slice and prep all ingredients for the salad, including the almonds and combine in a large bowl.

 

Measure and mix all ingredients for the dressing in a container with a spill proof lid. Stir or shake to combine and serve over salad.
For more healthy, yet tasty recipes, check out our Pinterest page!
Get more recipes, follow us on Pinterest!
---
Recipe credit to Elite Sports Clubs member Denise Brunner