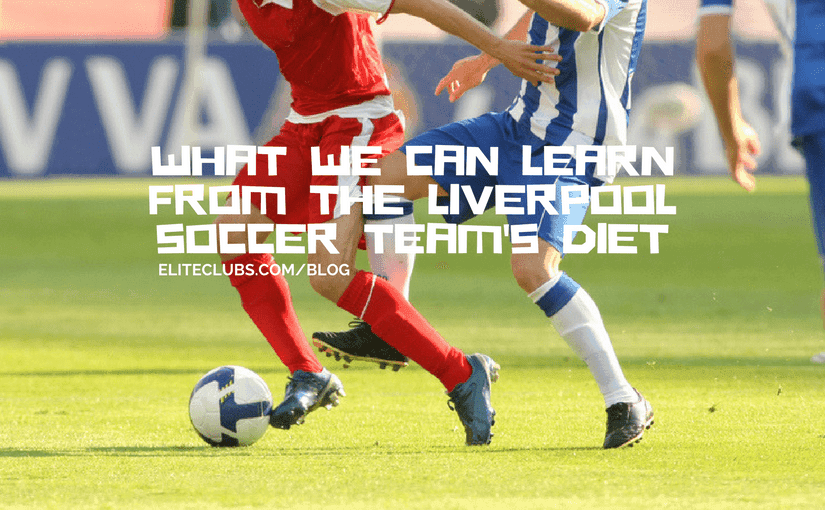 Rarely do experts say exactly what you need to be eating. Not the case with the popular nutritionist for the Liverpool Soccer Team, Mona Nemmer. Her success with the dietary input of the team has had real results in overall team success. Nemmer runs a team kitchen and requires that players participate in her unique style of eating. Here is what she does.
The Liverpool Soccer Team Diet Plan Overview:
Each player has an individualized diet
Players must eat locally grown foods
All players must eat a compulsory four meals per day
Lets see how that plays out…
The Liverpool Soccer Team Diet Plan Execution:
Mona Nemmer began her work with the team last summer at their training camp. She stated that she wanted the Liverpool soccer team players to first, "slow down—eat slower, and leave their cell phones alone, and to relax while eating for enjoyment sake, even when it comes to preparing for the next game." Sounds like a good start.
After a couple of days, their overall attitudes were changing. They were talking more, relaxing more, and hanging around the salad bar for more food. Unheard of, says the team coaching staff. Usually in preseason, the players "eat as much as they can as fast as they can, and they are out the door." So, after just a few short days they were eating more and enjoying it more. They loved it.
The Players' Reactions:
Mona Nemmer is a well-known nutritionist in Europe and this soccer team diet expert means business when it comes to the training table.
In collaboration with team fitness staff, she has managed to come up with tasty meals that compliment their workouts and will have some changes for game days. Nemmer wasted no time in preparing each player with personal diets that included many of their favorites plus some new foods, and worked around the player's training schedule to help keep their energy high.
The Liverpool soccer team players have said that they just plain "feel better" when they eat her food. It is plentiful and attractive. But, first impressions are the key to success. Nemmer provided locally grown fresh fruits and vegetables, and as a part of the team approach, every player must try what is available on the salad bar.
Maintaining the Diet
Each team member must meet with Nemmer on a regular basis. They fine-tune the diet with modest changes if there is any question that it is working for them. After all, it is their bodies and everyone is going to eat differently and feel differently, she says. "I only want them to eat well and eat often, as described in their dietary outline, they must eat four times a day to keep themselves going."
So, what exactly are the players eating?
The food choices are fairly simple. Meats are prepared with a minimum of additions, except to add flavor and taste. Players feel that they feel better after a meal, which will lead them to have more of the fruits and vegetables they often left alone. All seasonings are fresh as well, which "leads to an incredible taste experience," Nemmer states.
Carbohydrate intake is also plain and simple so that players do not pick up added calories, salt, and fat when they eat. Often rice or potatoes are served and are cooked along with the vegetables on hand. Additionally, she always has ready a station of fruit juices, a place for nuts and granola, and her famous salad bar in the cafeteria. Players also refuel at a juicing station as soon as they come off the field. And, lastly, meals are hot and ready to go after a game.
Nemmer sources fish and game from Scotland and free range organic meats from nearby. She also dislikes prepared foods of any kind, and in its place prepares her own sauces and dressings on site. Deep frying is considered a "red line issue"—these food items are few but never totally eliminated. Nemmer uses rice or almond milk for desserts, and molasses and high quality cocoa, always saving some calories from fat, and improving flavor that way.
The diet is forward moving and the players see their own personal progress over time because they have made the changes themselves.
When meeting with individual Liverpool soccer team players, Nemmer draws up specific dietary recommendations. This comes after doing specific tests, such as body fat composition, metabolic rate, cultural food likes and positions played. No two players are exactly the same. Her method of communicating after the diet is prepared and ready? Quick chats in the office, convenient smartphone apps, and texting when desired by the player.
Nutrition on the road and at home.
Nemmer also travels with the team to make sure that restaurants are serving food up to team standards. Nemmer has a new drink for players at halftime at games. Instead of having the candy pick-me-up now players have apple juice with a small amount of caffeine.
This spring, cafeteria staff and Nemmer will begin cooking classes for team members so they can continue their good nutrition at home for their families to see.
The team has had a very good, start to their season, ranking third in their Premier League. Perhaps the new improved eating system for the team has had something to do with it. Coaches state that players are "happier and have played longer and better" this year over last year. Their energy levels are much more sustainable.
How can this be applied to us?
Wouldn't it be great to have a personal in-house nutritionist and chef for our own "team" (family)? Well that's not totally unattainable thanks to the resources we have here at Elite Sports Clubs.
Elite members are welcome to our complimentary "Ask the Dietitian" weekly workshops. We also offer affordable meal planning and further education.
You may also want to try a organically prepared and very flavorful meal from FitFoodMKE and Chef Mike Ruch. He offers new, fresh, never frozen meals each week with a simple online ordering system and easy pickup at each of the 5 Elite locations. I know I have his meals twice a week and it comes in handy on those nights I am just not prepared to fix something on my own.
---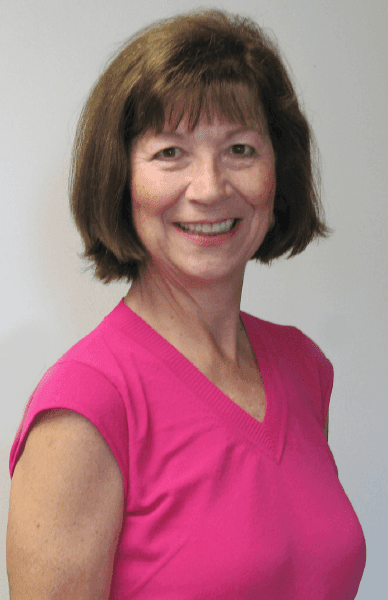 Written by Rita Larsen, RDN, CD; Elite Sports Clubs Nutrition Educator & Diet Counselor
Rita is certified in Positive Psychology, University of Penn; has a BS in Dietetics from Kansas State University; and an Internship and Masters at the Indiana University Medical Center.
Schedule a Nutrition Consultation