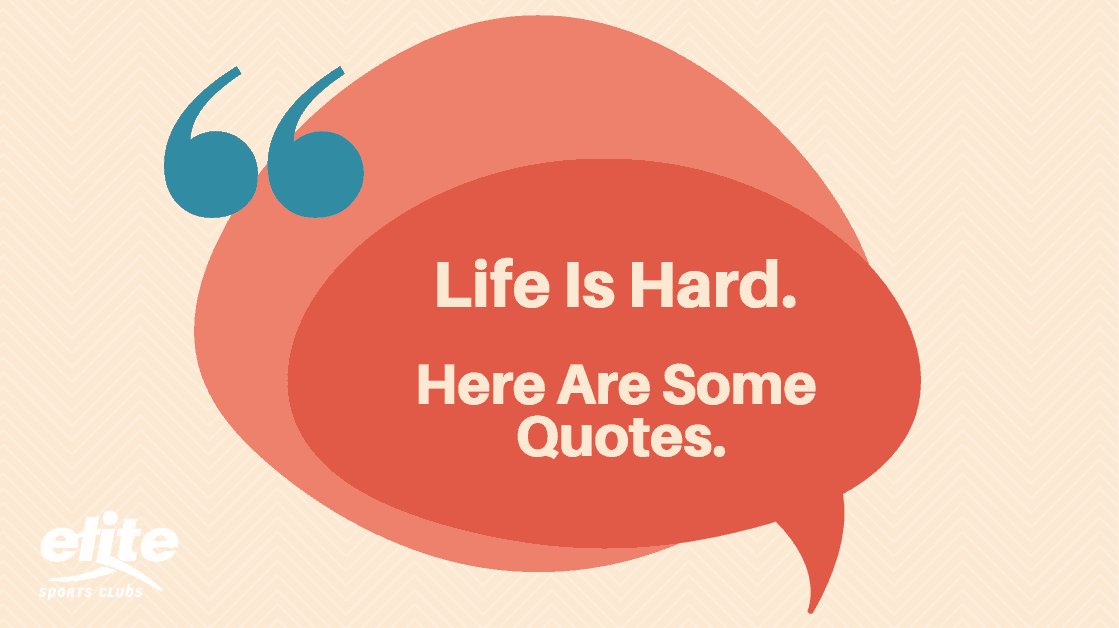 Difficult times are unavoidable. Whether you're starting to struggle with getting tired from a fitness routine, you're buried in work, or just all around burned out, sometimes it can be really hard to keep a positive attitude and keep you focused on the end goal.
However the power of positive thinking is here to help pull you out of your slump. Having a good attitude is half of the battle—positive attitude, positive results as they say. But being happy and positive all the time is not realistic, unless you're a robot, Barbie, or Dora the Explorer.
So, for when life's got you down, here are some quotes from people far wiser than us. Enjoy.
6 Quotes to Get you Motivated to Reach Your Goals:
"Dreams Don't Work Unless You Do." 
"Hardships often prepare ordinary people for an extraordinary destiny." – C.S. Lewis

"No pressure, no diamonds." – Thomas Carlyle

"Do not give up, the beginning is always the hardest." 

"Don't be pushed by your problems, be led by your dreams." – Ralph Waldo Emerson 
"When you come to the end of your rope, tie a knot and hang on." – FDR 
Feel free to jot some of these quotes down or hang a couple up on the fridge, mirror, desk, or in your car. Don't let negativity or stress get the best of you, fight back with just a small reminder that you can, and will, do and get through this.
---
Need a little help finding your way back to motivation? We can help! Elite Sports Clubs certified personal trainers are available to all of our members for a free consultation, or a "get-started" plan, to answer your questions, or simply for support. If you're just thinking about joining the club or have been a member for years, know that we're here to offer you support no matter what stage you're in. So, let's start with a free consultation and go from there!
Set up a Free Fitness Consultation