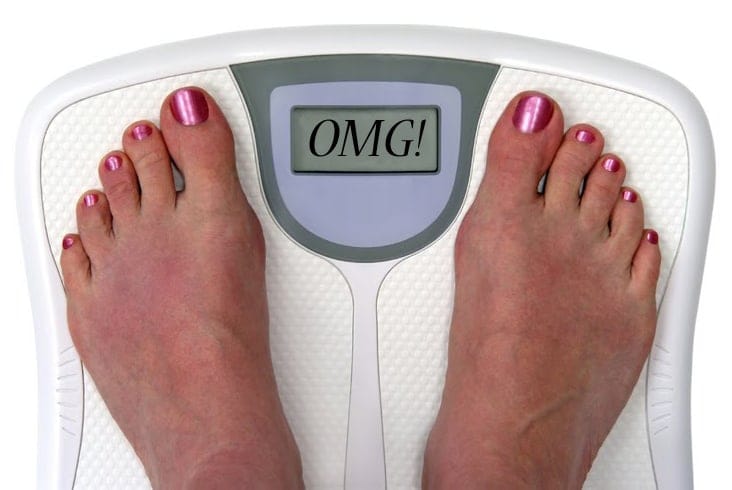 The major "eating/drinking holidays" —Halloween, Thanksgiving, Hanukkah, Christmas, New Years, and Valentines Day are here! Once Halloween candy hits the shelves, the battle against the holiday bulge begins. To avoid feeling weighed down by every cookie and cocktail you consume at your family gatherings and holiday parties, try these tips to stay on track this holiday season.
Fill Up Before the Festivities
If you're going to a holiday party that promises loads of high caloric food and drink, start your day with a balanced breakfast and have a healthy snack before you go. This will ensure you avoid the must-eat-everything-you-see feeling and prevent you from gorging on the not-so healthy fare.
Stick With Your Regular Meals
Regardless of how much you expect to eat at your upcoming gathering, stick with your regular meals. Skipping meals to "save room" for food at the party will only leave you more ravenous and prone to overeating.
Keep Your Exercise Routine
The days get busy with so much to do around the holidays, but keeping your schedule "normal" when you can will help you beat the holiday weight gain blues. The more active you are, the better you'll feel, and the more likely you'll be to skip the pound cake and choose the veggie platter.
Drink Lots of Water
It's a simple as downing a large glass of water right before filling your plate. That big glass of water will go a long way to filling you up and reducing the amount of food you will eat. This year, skip the egg nog and choose the year-round, healthy classic: water.
Slow Down and Actually Enjoy That Holiday Fare
It's like your mother has always said, eating too fast is bad for you. The faster you eat, the more likely you are to eat more than you should. Slowing down will not only help you avoid overeating, you'll also enjoy your food more.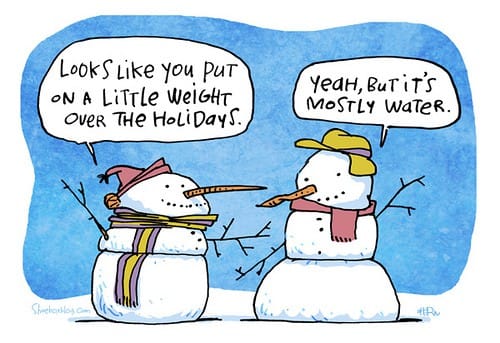 Following these tips is a great way to stay fit for the holidays. Set your goals and keep them realistic so they work for you. By keeping yourself on track, you'll be able to treat yourself with a little wiggle room to savor a few of your holiday favorites because it is, after all, a time to eat, drink, and be merry.
Get your own personalized plan!