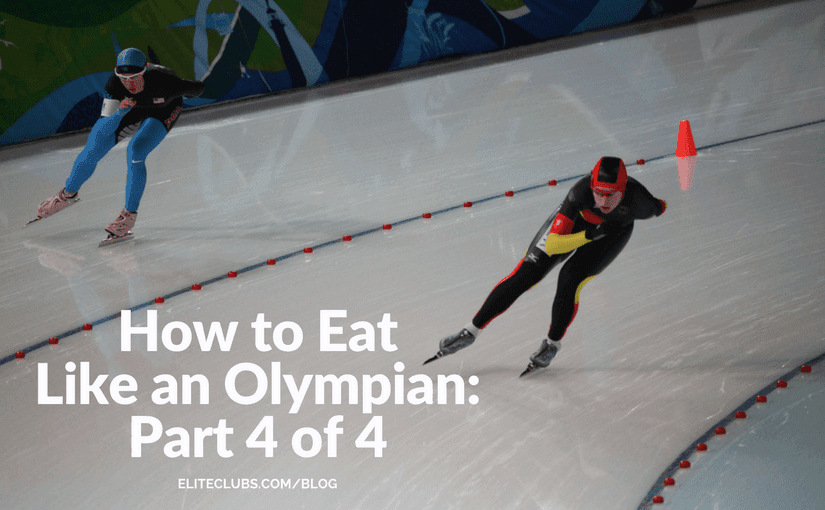 Planning your meals in advance may help save on stress, time, and calories. Olympians stick to a strict meal plan using healthy options during their athletic training to prevent impulse eating and to keep their energy at an optimum level. This blog, the fourth in a four-part series on how to eat like an Olympian, will cover the topic of dinner. Follow these tips to help plan well-balanced, nutritious meals to save on time, energy, and money.
Eat Like an Olympian: Dinner
Olympians plan ahead.
Planning your meals in advance may help save on stress, time and calories. Try creating a meal plan in advance that will provide a nutritionally-balanced, complete eating pattern. Next, make a grocery list that includes all of the foundational foods you will need to follow your meal plan. This will help prevent any unhealthy impulse buys and promote a stress-free eating pattern.
Olympians eat green.
This may be surprising to some, but most Olympians and elite athletes eat mainly plant-based diets. Make sure that you consume a diet high in green, leafy vegetables and cruciferous vegetables like broccoli and cauliflower. These foods are great sources of vitamin A, which is important for proper immune and cellular function. They also will help replenish important minerals and electrolytes lost through sweat during your workouts.
Olympians eat whole grains.
Carbohydrates are important for athletes of every level. Just be sure to choose healthier varieties. This means that you should choose brown rice, sweet potatoes, and whole wheat pasta over white rice, white potatoes, and white pasta. Other whole grain options include steel-cut oats, quinoa, and buckwheat.
Olympic Dinner Recipe
Try this healthy, fiber-rich whole-wheat spaghetti with broccoli, chickpeas, and garlic to replenish mineral levels and keep you full and happy after your afternoon workout session.
Whole-Wheat Spaghetti with Broccoli, Chickpeas, and Garlic:
Active Time: 15 minutes
Total Time: 25 minutes
Yield: 4 servings
Ingredients:
6 garlic cloves, chopped (about ¼ cup)
½ tsp. dried hot red pepper flakes
¼ cup extra-virgin olive oil plus additional for drizzling
2 (10 oz.) packages frozen chopped broccoli (not thawed)
¾ tsp. salt
1 (15 oz.) can chickpeas, rinsed and drained
½ lb. whole-wheat spaghetti
1 lemon wedges
Accompaniments: finely grated parmesan; lemon wedges (optional)
Directions:
Cook garlic and red pepper flakes in oil in a 12-inch heavy skillet over moderate heat, stirring, until garlic is golden, about 1 minute.
Add broccoli and salt and cook, breaking up frozen chunks and stirring occasionally, until broccoli is thawed and crisp-tender, 5-7 minutes. Stir in chickpeas and cook until heated through.
Cook pasta in a 6-8 quart pot of boiling salted water until al dente. Reserve ½ cup pasta cooking water, then drain pasta in a colander.
Add pasta and reserved cooking water to broccoli and chickpeas in skillet and cook over moderate heat, tossing, until combined well. Serve drizzled with additional olive oil.
Come see me for a free nutrition consultation and I'll provide you a meal plan so you can eat like an Olympian and maximize your athletic performance!
Schedule a Nutrition Consultation
---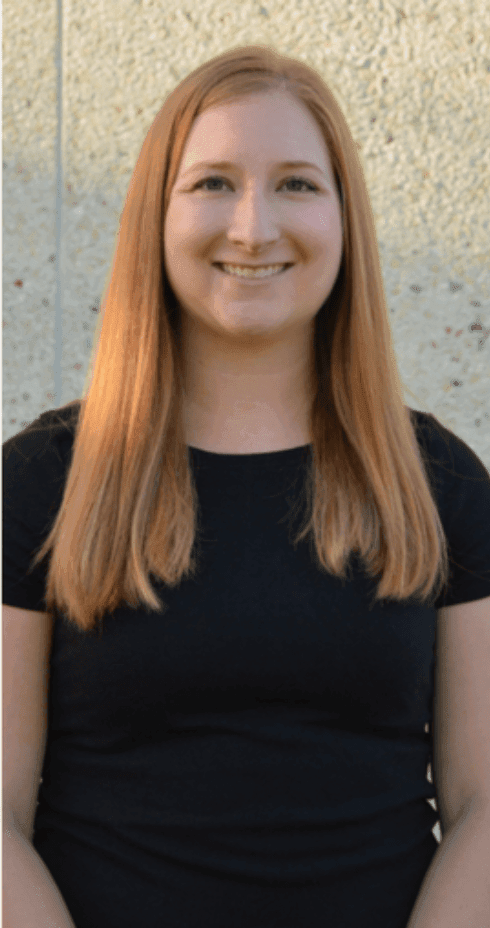 Written by Sarah Brunner, RDN, CD; Elite Sports Clubs Registered Dietitian
Sarah is certified in food allergies/intolerances and nutritional counseling, Academy of Nutrition and Dietetics; has a certificate in Dietetics from Mount Mary University; and a BA in Education and Mathematics from the University of Wisconsin – La Crosse.
SaveSave
SaveSave
SaveSaveSaveSaveSaveSaveSaveSaveSaveSaveSaveSave
SaveSave
SaveSave
SaveSave
SaveSaveSaveSave
SaveSave