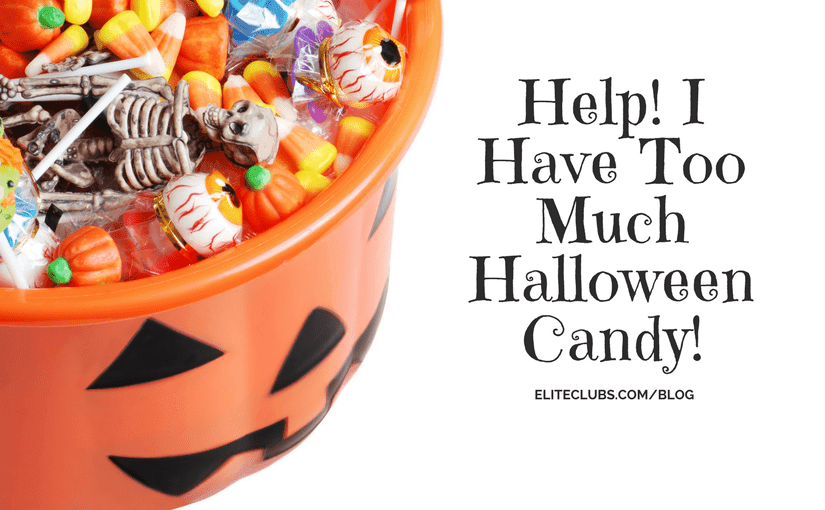 Halloween is now in the books and many of us have likely had too much candy, either out with the kids or handing out the candy. We now need to come up with a plan that will help us make it through without hindering our health and fitness goals. Here are two tricks you can apply to your candy stash.
Tip #1: Treats After Meals
When you are eating your favorite sugary treats, your blood sugar spikes causing your insulin level to also spike making it difficult for your body to stay regulated.  After eating a meal with protein and carbs, your body is already working to digest the food. During this time, sugar is less likely to spike your insulin levels. Therefore, if you absolutely must satisfy that craving from the candy stash, after meals will be the best alternative.
Tip #2: Give it Away
What can be better at emptying out your candy stash than giving it away?  One solution is a program that offers cash for candy. You can use a zip code locator to find a dentist near you who will buy back your candy. These dentists tend to send what they buy back to our troops, but if you would like you can skip the dentist and send it yourself.  Through Operation Gratitude you can set up a care package with your candy and send it directly to the troops after following a few of their guidelines.
A balanced diet and a regular workout routine are crucial for long-term health. Check out this article for additional information on the adverse effects of sugar intake and how to manage Halloween overeating. If you would like to talk with me about these tips or other ideas that you can do during your fitness session, feel free to contact me.
As always, stay healthy my friends.
Set up a Free Fitness Consultation
---
Written by Curt Minter, Certified Personal Trainer at Elite Sports Club – North Shore and Elite Sports Club – River Glen.
Curt has a B.S. in Health and Human Performance from UW Platteville, is an American College of Sports Medicine Certified Personal Trainer and American Sports and Fitness Association Cycling Instructor. He specializes in Balance, Strength, Endurance, Weight Management, Fitness Event Preparation, Energizing and Enjoyable Fitness, and Health & Wellness Guidance. Curt lives by the philosophy of "Every Journey Starts With A Single Step." – Lao Tze. And he believes that no matter where you are in your life it is never too late for a healthy start.
SaveSave
SaveSave