Curious how to stay healthy and still participate in the summer social scene? Attending summer cookouts or tailgating might pose challenges when you're trying to stick to a healthy lifestyle. However, try a few of these recipes as healthy alternatives to the traditional staples so you can stick to your plan!
Grilled Chili Lime Shrimp
Try these grilled chili lime shrimp for a quick and delicious addition to your next summer cookout. Great on their own or served on top of a salad, these shrimp are packed with protein, lower in calories, and a great source of omega-3 fatty acids.  
Prep Time: 20 minutes
Cook Time: 5 minutes
Total Time: 25 minutes
Ingredients:
1 lb. shrimp, peeled
1 tsp. Smoked paprika
1/2 tsp. Chili powder
3 Tbsp. Lime juice, freshly squeezed
3 garlic cloves, minced
1/4 tsp. Salt
1/4 tsp. Pepper
2 Tbsp. Olive oil
1 Tbsp. Honey (or substitute pure maple syrup)
Directions:
Combine all ingredients in a large bowl and thoroughly cover shrimp.

 

Cover bowl and marinate for 15 minutes.

 

Turn grill to high and skewer the shrimp. Ensure grill is fully heated to high temperature before grilling the shrimp.

 

Grill the shrimp 2-3 minutes per side. When the shrimp turn an opaque pinkish color on both sides, they are cooked.

 

Serve with lime wedges.

 
Recipe Notes: For a kick of heat, add some cayenne to the marinade!
Orzo Pasta Salad
Yield: 6 servings
Prep Time: 10 minutes
Cook Time: 10 minutes
Total Time: 20 minutes
Ingredients:
3 cups broccoli florets, stems removed
1 cup orzo
Juice from 1/2 lemon
1 tsp. Dijon mustard
1 Tbsp. Balsamic vinegar
2 tsp. Plus 1/2 tsp. Salt
1/4 tsp. Black pepper
1/4 cup olive oil
1 red bell pepper, diced
1/2 medium red onion, finely chopped
1 Tbsp. parsley, chopped
1 (16 oz.) can chickpeas, drained and rinsed
Directions:
Place ice cubes and water in a medium-sized bowl.

 

Bring a pot of water to a boil. Add the broccoli florets and let them boil for 2 minutes. Scoop them out of the water and submerge them in the bowl with the ice and water to stop them cooking. Drain them and set them aside.

 

In the same pot that you used to blanche the broccoli, boil the orzo. There's no need to change the water, just be sure and bring it back to a rolling boil and add 2 teaspoons of salt before adding the orzo. Cook the orzo according to package directions. While the orzo is boiling, chop the cooled broccoli florets into small pieces.

 

In a large bowl, combine the lemon juice, mustard, balsamic vinegar, 1/2 teaspoon salt and pepper. While whisking, slowly add the olive oil. Whisk until the oil is fully incorporated.

 

Drain the orzo and transfer it to the bowl with the dressing. Add the broccoli, bell pepper, red onion, chopped parsley, and chickpeas and toss well to combine.

 

Serve chilled or at room temperature.
Grilled Corn Salad
Add a burst of color to your plate with this grilled corn salad. It is simple to make, yet tastes fresh and flavorful. Get a boost of protein and fiber from the black beans, and essential nutrients and vitamins from the tomatoes!
Yield: 10 servings
Prep Time: 10 minutes
Cook Time: 25 minutes*
Passive Time: 30 minutes
Ingredients:
5 ears grilled yellow corn, kernels cut off the cob
1/2 cup red onion, diced small
1 pint cherry tomatoes, quartered
15 oz. can black beans, drained and rinsed
1 large lemon, juiced
1/2 oz. fresh cilantro, torn or roughly chopped
Salt and pepper, to taste
Directions:
Wash and prep all produce.

 

Combine all ingredients in a large bowl.

 

Refrigerate for at least 30 minutes.

 

Serve with your favorite protein or other grilled items.

 
*If you are using leftover grilled corn, there is no cook time for this recipe.
Strawberry Salsa
Strawberries are loaded with fiber, vitamin C, and antioxidants. Try pairing this strawberry salsa recipe with your favorite tortilla chips for a fresh new take on a cookout classic. Don't like spicy? Simply substitute the jalapeños for bell peppers or poblano peppers. 
Prep Time: 15 minutes
Total Time: 15 minutes
Ingredients:
1 pint fresh strawberries, diced
3/4 cup cilantro, chopped
1 jalapeño, seeded and diced
1 lime, juiced
1/2 red onion, diced
1/4 tsp. Salt, or to taste
1/4 tsp. pepper, or to taste
Directions:
Put all ingredients in a bowl and carefully mix together.
Peanut Butter Chickpea Blondies
Serve up some of these peanut butter chickpea blondies for all of the gooey, delicious taste of a brownie with the added bonus of fiber, protein, and a serving of healthy fats. You may need to adjust the cooking time to your desired doneness, as the chickpea flavor is stronger the more under-baked your blondies are. 
Yield: 16 blondies
Prep Time: 15 minutes
Cook Time: 20 minutes
Total Time: 35 minutes
Ingredients:
1 (15 oz.) can chickpeas, drained and rinsed
1/3 cup pure maple syrup
1/2 cup natural peanut butter, heaping
2 tsp. Vanilla extract
1/2 tsp. Salt
1/4 tsp. Baking powder
1/4 tsp. Baking soda
1/2 cup semisweet or dark chocolate chips
Directions:
Preheat oven to 350 degrees.

 

Add chickpeas, maple syrup, peanut butter, and vanilla to blender. Blend until smooth, and then add salt, baking powder, and baking soda, and blend again. Stir in chocolate chips.

 

Line an 8×8 baking dish with parchment paper and spread cookie dough into an even layer. Sprinkle a few extra chocolate chips on top.

 

Bake blondies at 350 degrees for 20-24 minutes, until top is just beginning to slightly brown or a toothpick inserted in the middle comes out mostly clean.
Ultimate Sparkling Fruit Punch
Try this sparkling fruit punch recipe for great, refreshing fruit flavor without all the added sugar from a traditional fruit juice. Because you are blending fresh, whole fruit, you will benefit from the added fiber and nutrients that are typically lost when consuming juice. 
Yield: 7 servings
Ingredients:
1 lb. fresh strawberries, stems removed and halved
1/4 cup fresh blueberries
1/2 cup fresh black grapes
1/2 cup freshly squeezed lemon juice
4-6 Tbsp. Pure maple syrup
4 cups sparkling water, chilled **
Directions:
Before starting, make sure your sparkling water has chilled for a long time in the fridge (see note below).
Wash all your fruit and chop the strawberries and remove stems. Add them along with all the remaining ingredients to a blender and blend until completely smooth. Taste and add any more sweetener if desired.

 

Lastly, drain the punch through a fine mesh strainer to catch any skins left behind from the grapes. Pour in a pitcher and over ice is desired and serve. Can garnish glasses with extra fruit.

 
**It is important your sparkling water is chilled for several hours or overnight because if you add it room temperature and then chill the drink afterwards, the carbonation will fizz out by the time you serve it. To save time, you can have all your fruit ready the day before and then just add everything a few minutes before serving to your blender when it's nice and cold.
Now that you have all you need to host the ultimate healthy summer cookout, check out other healthy recipes to try on our Pinterest page! Otherwise, come set up a meeting with me at any Elite Sports Clubs location!
Get more recipes, follow us on Pinterest!
---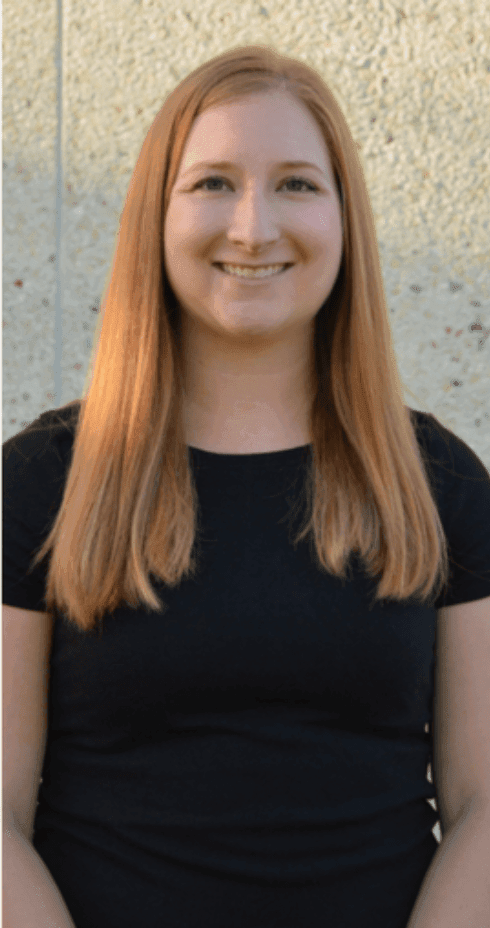 Written by Sarah Brunner, RDN, CD; Elite Sports Clubs Registered Dietitian
Sarah is certified in food allergies/intolerances and nutritional counseling, Academy of Nutrition and Dietetics; has a certificate in Dietetics from Mount Mary University; and a BA in Education and Mathematics from the University of Wisconsin – La Crosse.